Today Google announced that Project Fi customers can add on a data only tablet plan to their account, at no extra charge per month. Just like their phone plans, you simply pay for the data you use at $10/GB.
Project Fi was announced this past spring and is still rolling out. It is a pretty interesting option that allows you to have one smartphone device that can connect to both Sprint and T-Mobile's network.
For just $20/month for unlimited phone and text, it's a pretty great deal that makes it appealing as perhaps a secondary option in a RVing connectivity setup. Data can be purchased on as as-needed basis at $10/GB, which isn't a bad deal for lower bandwidth needs & occasional surfers.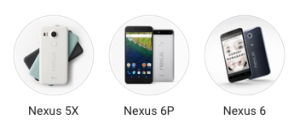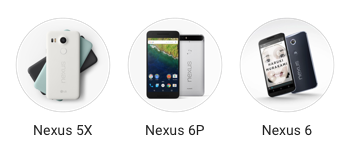 Unused data purchased is credited back to the account, which is a great model we'd love to see other carriers follow. The service even works internationally in partnered countries at the same prices.
The downsides have been that Project Fi still requires requesting an invitation from Google, and purchasing one of their certified phones that can support both carrier's simultaneously. Currently, this only includes a handful of Nexus models which range in price from $349 - 649.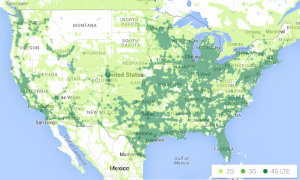 And of course, Sprint and T-Mobile have the two least interesting coverage maps for RVers who travel frequently.
Unlike the smartphone plan, the new data only tablet option only works on T-Mobile's network, customers don't get the benefit of Sprint's network. Which does mean any T-Mobile supported tablet will work. Interestingly, tethering/hotspot usage is not supported, despite the option being available on the smartphone plan.
The data only option however is only available to existing Project Fi customers as an add-on device. In a couple of days, customers will be able to order a free data SIM card from their online account - and they will pay $10/GB as needed. Certainly a worthwhile option to have on board for existing customers.
However, for those wanting access to T-Mobile, we'd recommend considering a direct postpaid no-contract account. Their $35/month postpaid tablet plan includes 6GB of tetherable high speed data, unlimited lower speed and unlimited Binge On video streaming.