Google today unveiled its long-rumored cellular service: Project Fi.
Project Fi is unique in that it is taking a true "pay as you go" approach to cellular data - refunding you every month for data you do not use. Rather than losing your data at the end of the month, or "rolling it over" for future use, Google will actually credit your bill.
With data priced at $10/GB - this means that you that if you only use 4.6GB a month, you will only pay $46 for it.
The Project Fi Network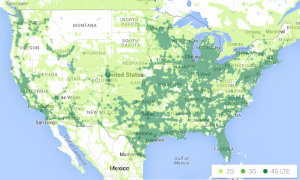 Unlike Google Fiber, where Google has gone into communities building out its own ultra-fast wired network, with Project Fi Google is riding on top of partner cellular networks to provide coverage.
The initial two partners are T-Mobile and Sprint.
Not owning its own cellular network makes Google an MVNO (Mobile Virtual Network Operator) like Straight Talk or Virgin Mobile.
But unique to Project Fi - Google is the first MVNO able to offer service that actually combines the coverage maps of its partners.
This means rather than signing up for Sprint or T-Mobile's network at activation time - Project Fi customers get access to BOTH networks, with the phone automatically picking the best network behind the scenes, completely transparently to the user.
Google has also built up a database of over one million "verified as fast and reliable" public WiFi hotspots that Project Fi phones will automatically use for enhanced coverage as well, with calls seamlessly transitioning from cellular to WiFi as you move in and out of coverage.
The Project Fi Plan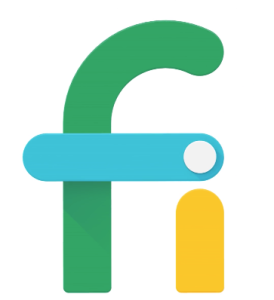 Google is keeping the Project Fi pricing simple, with no long term contracts or other commitments required.
Basic service costs $20/mo (plus taxes and fees) and includes unlimited talk, text, and support for WiFi tethering.
Data is then priced at $10/GB, and you can set a "budget" of how much you'd like to pay for each month. If you go under budget, the cost of any unused data is credited to your next month's bill. And if you go over budget, you pay a $10/GB rate in overage charges.
There are no unlimited plans, or discounts for heavy users.
For those needing 20+GB a month, Project Fi is thus not likely a great deal.
Project Fi - Around The World
Project Fi service roams to over 120 countries around the world, likely riding on top of T-Mobile's similar international agreements. Data overseas costs the same $10/GB, and is actually tetherable.
But international data speeds are limited to 256kbps sub-3G speeds.
International texting is free, and international calls are just 20c per minute.
Getting Project Fi - Invitation & Nexus 6 Required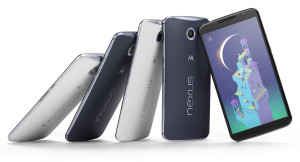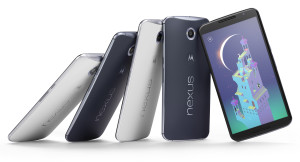 The big catch with Project Fi is that only a single phone is supported - the Google Nexus 6.
Update: As of May 2018, the following phones are compatible: Google's lineup of Pixel and Nexus phones, the Moto X4 & G6, the LG G7 ThinQ, and the LG V35 ThinQ.
If you do not already have a Nexus 6, you can purchase one when you sign up for Project Fi service for $649 (32GB) or $699 (64GB).
During the initial Project Fi rollout, no other phones are planned to be supported.
Once you do have Project Fi service however, you can make and receive calls and text messages on any additional device that you install the Google Hangouts app on - including iOS, Android, Mac, or Windows machines.
Project Fi service is being rolled out on an invitation-only basis, beginning today. If you want to sign up for an invitation, you can do so at the main Project Fi website.
It is unclear how long the waiting list will end up being, but if you are interested - the sooner you get your name in the queue, the better.
Project Fi - Good For RVers?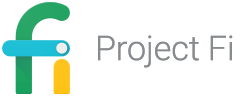 Even with T-Mobile, Sprint, and WiFi coverage - Project Fi will not be able to offer overall coverage anytime soon comparable to what AT&T or Verizon offer.
And for some reason, I doubt AT&T or Verizon have any interest in signing up as Project Fi partners to help Google improve this situation.
Project Fi also is not pioneering any new ground with cheaper data prices. $5/GB or less would have been interesting, but $10/GB is fairly typical and is not breaking any new ground.
What is exciting though is the end of wasted unused data. Getting refunded for unused data each month could save a lot of users substantial amounts of money - particularly for those with variable and sporadic usage patterns.
As a secondary line for an RVing household - Project Fi can make a lot of sense. Getting access to both T-Mobile and Sprints networks with a single device makes a Project Fi phone a good compliment to a primary line on AT&T or Verizon. And the international roaming features are very handy too.
If you have or crave a Nexus 6 and want to get on the Google Fi bandwagon, you can learn a lot more in the FAQ here.