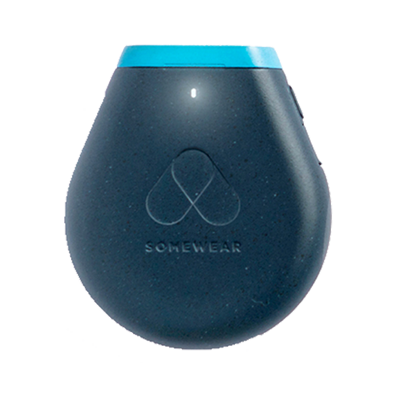 Very often when you are out in the boonies far from other communication options, your communication needs are actually very simple.
You either want to let your loved ones know "I'm fine, and this is where to find me..." or you want to let everyone know "Send help – here is where I am!"
For these basic needs, a big expensive satellite system is overkill.
The Somewear satellite communication device offers two-way satellite communication on the Iridium network and includes 24/7 SOS monitoring. They offer three plans ranging from $15/mo to $50/mo depending on how much data you need. There is no annual contract and you can pause months you don't need to use the device, and a very basic $100/year plan.
Compared with the Garmin InReach, the most obvious difference is that Somewear is less than half the size and weight of InReach while maintaining the same transmission power.
Average battery life is claimed to be 10 days.
Specifications:
Main Function: Basic Satellite Communicator
Satellite Network: Iridium
Battery: 1000+ messages sent/received per charge
Weight: 4 oz
Dimensions: 3'' x 3.6'' x 0.8''
Waterproof: IPX7
Location: GPS - CEP 50
Price: $349.99
Review & Testing Status:
We do not intend to obtain a unit to test.
---
Potential Alternatives to Consider:
For other featured mobile satellite options:
Learn More About Mobile Satellite Options
---
This Review Contains Additional Member Exclusive Content!
We are Honored to be Member Funded!
No ads, no sponsors, no selling (but may contain affiliate links)
Our members fund our in-depth independent reviews.
This entry may contain additional member exclusive content such as testing notes, field testing data, user interface tours, comparisons to alternatives, analysis, tips, videos and discounts.
Members also get interactive guidance, alerts, classroom and more.
Additional Reading
Related Articles
Related Guides
Purchasing Options
The guides below have been hand-picked to help further your education about mobile satellite: