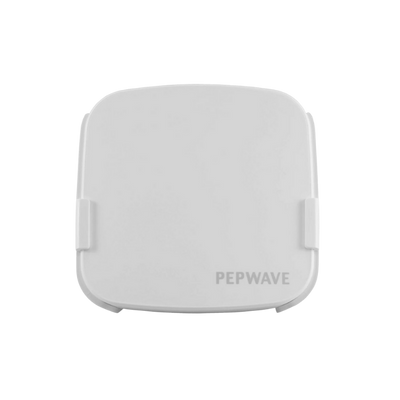 The Peplink Speed Fusion Connect Relay is a device that can be installed behind a firewall allowing your remote Peplink devices to connect to a home network that isn't using a Peplink router.
It allows users to take advantage of Peplink SpeedFusion Cloud Relay on a network that doesn't use a Peplink router.
The Relay Device is installed by connecting it to the LAN port of an existing router and then configured to use Peplink SpeedFusion Cloud Relay.
Specifications
Model: SFC-RLY
Ethernet Port: 1x Gigabit Ethernet
SpeedFusion VPN Performance:

Unencrypted: 100 Mbps
Encrypted: 60 Mbps

Enclosure: Plenum-rated, Indoor Plastic
Power Input: 12v DC Connector (included) or 802.3af PoE
Power Consumption: 12W (max)
Dimensions: 3.9 x 3.9 x 0.8 inches
Weight: 0.33 pounds
Operating Rated: No
Price: $199
SpeedFusion Connect Relay Spec Sheet
News, Videos & Status
We have an evaluation unit courtesy of Peplink installed in a remote location that we are testing with.
Our MIA members can follow along with our testing notes in our forums, which will become part of this review once complete. We also have a member article and webinar covering this product and concepts for use cases:
A video overview is available from our friends at MobileMustHave:
News Stories:
Purchasing Options
Affiliate vendor links - using these links helps support MIRC's mission (MIAs, please log in to get special discounts):