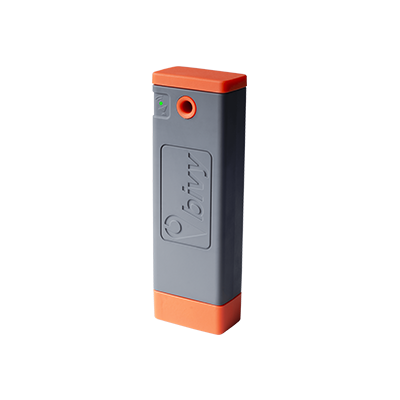 Bivystick is a two-way satellite communicator, allowing you to send and receive TXT communication anywhere around the world using the Iridium satellite network.
This is a basic communicator for sharing your location, emergency contact and retrieving weather information. You use your smartphone to control and operate the Bivy device and features.
The Bivy can also serve as an external battery pack, by charging other mobile devices.
There's not annual contract needed to use the device. You instead purchase credits each month, which are redeemed for each text message, location share, weather report or hour of tracking. Pricing ranges from $17.99 for 10 credits to $34.99 for 100 credits.
---
Specifications
Main Function: Basic Satellite Communicator
Satellite Network: Iridium
Battery: Up to 500 hours at 10-minute tracking or 1-2 complete smartphone charges; and up to 1 year when powered off
Weight: 7 oz
Dimensions: 1 5/8" x 5 5/8" x 1 1/8"
Waterproof: IPX6 (pending)
GPS Location: Yes
Price: $349
---
Potential Alternatives to Consider:
For other featured mobile satellite options:
Learn More About Mobile Satellite Options
---
Testing Status
We do not intend to obtain a unit to test.
More Information Available to our Members

We are honored to be able to present the above overview for free without 3rd party advertising.
In thanks for funding this resource center our members have access to any further notes, analysis, insider info, member experiences and/or our full in-depth review of this product or offering.
If you're a member, please log in above to read the review.
Purchasing Options
Additional Reading
Related Articles
Related Guides
The guides below have been hand-picked to help further your education about the complicated topic of signal enhancing and utilizing cellular boosters.