It appears as if AT&T prepaid subsidiary Cricket Wireless made some very unfortunate changes last week to one of our most frequently recommended data plans - the Cricket Simply Data plan.
Previously - Cricket would welcome most data-only devices like Pepwave routers on its Simply Data plans (including the popular 100GB for $90/mo option), showing them as compatible on Cricket's BYOD IMEI checker page.
But that has changed as of January 19th - and now many popular cellular routers fail with errors indicating that they are "not compatible with the Cricket Network due to network changes".
And even worse - people who already have these plans working in routers are at risk of losing their grandfathered compatibility permanently if they ever move their SIM card to a different device.
There is absolutely no technical reason we are aware of for Cricket to be blocking devices like this - so we can only hope that this is all a mistake that will be rectified soon.
But just in case this change is permanent - all current and future Cricket customers interested in these data plans need to be on guard!
Feb 1, 2021 Update: Cricket has removed additional modems from the compatibility list, including Cat-6 modems that were previously compatible when this story was first published. We have not yet received any official response to our inquiries with Cricket, but it is looking less likely that this is a mistake.
Video Version
Subscribe to our YouTube Channel
Cricket's New Activation Error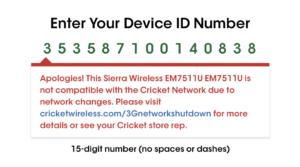 When someone enters an IMEI (basically - the cellular modem's serial number) from an incompatible device on Cricket's compatibility check page, they now get an error that links to a 3G Shutdown page that explains:
"Starting January 19, 2021, Cricket will no longer activate devices that customers bring to Cricket if the device is not HD Voice-capable or an LTE-capable data-only device compatible with the Cricket network."
There is no reason that data-only devices like routers should have anything to do with Voice over LTE (aka HD voice) concerns - but we suspect Cricket has switched to using a stricter compatibility checking white-list that fails to take into account many data-only devices that do not have any voice capabilities at all.
Current Customers Grandfathered - For One Year.
It seems that if you have a Cricket SIM card already working in a device that is no longer flagged as valid, it will actually keep working.
But new activations are now blocked, and the FAQ warns that if you move the SIM card out to any other device, you are hosed:
How will a SIM swap to a non-HD Voice device be handled?
If you move your SIM card to a device that is not HD Voice-compatible with the Cricket network, you will experience an interruption in service. Moving the SIM card back to a non-HD Voice-capable device will not restore service, even if you previously had service on that device. To restore service, you must move the SIM card to an HD Voice-capable device that is compatible with the Cricket network, or upgrade your phone.

And...

Cricket Wireless will prevent new activations of non-VoLTE devices that are not compatible with the network from working on the network beginning January 19, 2021. Customers who activate a non-HD Voice-capable BYOD device prior to January 19, 2021 can continue to use this device with uninterrupted Cricket service until the 3G network shutdown in February 2022. These customers should not try to move their SIM card to another non-HD Voice device to avoid an interruption in service prior to February 2022. After the 3G network shutdown, customers will need a compatible HD Voice device for continued voice-and-data service on the Cricket Wireless network or an LTE-capable device for data-only services. Note: Dates are subject to change. Not all HD Voice-capable BYOD phones work on the Cricket HD Voice network.
We have already heard from Cricket customers who have had their accounts automatically suspended when they inserted a Cricket SIM card into a device that is now flagged as incompatible - even if those devices were working just fine last week.
This is a very upsetting shift in policy for people who had planned on using Cricket as a central part of their mobile connectivity arsenal.
What Devices Are Impacted?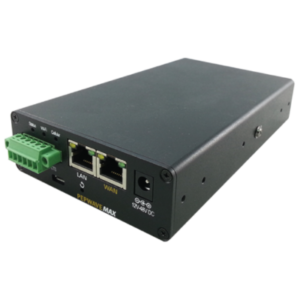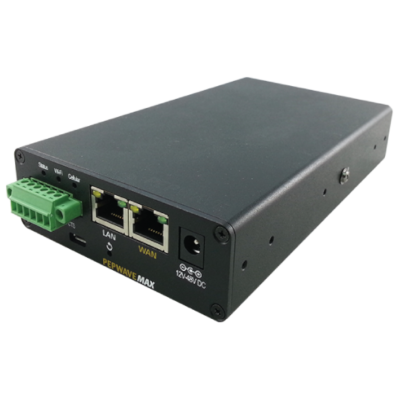 We have been testing numerous popular cellular devices - and it seems that there is no rhyme or reason as to what devices are now blocked, and which are marked as compatible.
It mostly seems to be dependent on the cellular modem module inside a given router - and whether it is on the white list or not.
But the whitelisting seems to be nonsensical.
For example - all routers with the Quectel EC-25V modem chipset come up as compatible, even though this modem only supports LTE bands 4 and 13 and is actually optimized for Verizon. (Feb 2021 Update: The EC-25V is no longer compatible). But the Quectel EC-25AF that fully supports AT&T bands including FirstNet is flagged as not ok now - even though it was marked as compatible last week.
When it comes to the ever popular Pepwave routers - we've discovered that routers with low-end Cat-4, mid-level Cat-12, or high-end Cat-18 modems all seem to be blocked now.
But older mid-level Pepwave routers with Cat-6 modems remain compatible. As of February 1, 2021, the Sierra Wireless Cat-6 modems that were previously OK are now also blocked.
It all makes absolutely no sense - and it is extremely frustrating for so many nomads that Cricket has made this arbitrary change.
Is This a Mistake?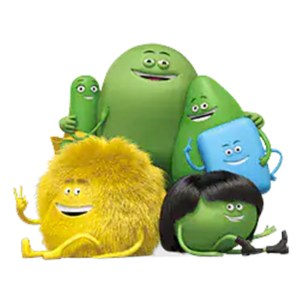 Hopefully this new device enforcement is a mistake on Cricket's part - with many data-only devices accidentally getting lumped in with smartphones that will indeed have future compatibility issues making voice calls when AT&T's underlying 3G network gets shut down.
But even if it is a mistake - will Cricket care to put the effort into fixing an issue that will likely impact only a small niche corner of the market?
We have reached out to Cricket via multiple channels for an official statement.
But until Cricket responds - be on guard, and do NOT risk swapping a working Cricket SIM in a router into any other devices!
And if this is intentional and NOT a mistake - since Cricket is a subsidiary of AT&T, we are not yet sure whether similar issues and blocks might ultimately end up hitting more AT&T plans too. Many AT&T plan resellers have had lines shut down recently, and we worry that a bigger crackdown may be coming.
All customers with plans that rely on AT&T behind the scenes should be on guard now, and should be especially cautious when swapping SIM cards between devices.
We are keeping track of known Cricket compatible and incompatible devices in our members-only forums here:
ALERT: New Cricket Simply Data Plan Router Restrictions - Do NOT MOVE SIM CARDS from Routers
MIA members are encouraged to check in there for the latest on this developing story.