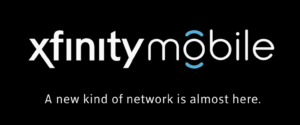 Cellular companies have been making it ever easier for customers to "cut the cord" - ditching their cable TV and even home internet services to go all cellular.
Why keep paying a cable bill, when you can take all your shows with you by subscribing to various streaming TV apps?
America's largest (and least loved) cable TV giant doesn't intend to have its cord cut without a fight, and last week Comcast revealed the details of its long rumored upcoming Xfinity Mobile service.
From Comcast's perspective - why deal with a cellular company when you can get nationwide unlimited cellular service included as part of your cable TV bill?
Instead - bundle it all together: cable TV, phone, internet, and now even cellular.
Xfinity Mobile is rolling out to trial customers today - and all Comcast customers will be able to sign up later this summer.
Comcast's Xfinity Mobile = Xfinity Wi-Fi + Verizon
Update: August 18, 2017 - This service is now available.
Normally it would be a nearly insurmountable challenge to launch a new nationwide cellular service.
The big four nationwide cellular carriers (Verizon, AT&T, T-Mobile, and Sprint) have spent billions of dollars building out their networks - and any potential competitor would need years of gradual rollout to even begin to catch up.
But Comcast has two killer advantages.
One - Comcast controls 16 million public Wi-Fi hotspots that are part of its Xfinity Wi-Fi network, and it will be configuring its cellular devices to default to using these hotspots when in range instead of cell towers.
Two - Back in 2011 Comcast was part of a cable industry consortium that sold billions of dollars of cellular spectrum to Verizon. But in return, Comcast retained rights to launch a cellular service of its own using Verizon's network behind the scenes, buying service from Verizon at wholesale prices whether Verizon wanted to participate or not.
Thanks to the Verizon deal in particular - Comcast will be able to launch its new Xfinity Mobile with nationwide coverage on day one.
But there are some pretty big limitations to be aware of.
Xfinity Mobile: Pricing & Limitations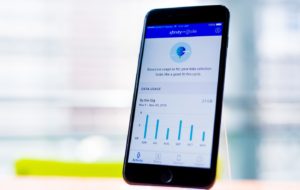 The big catch with Xfinity Mobile:
You have to be a Comcast cable TV and internet (both!) customer to sign up.
Xfinity Mobile will ONLY be available as part of a bundled package along with residential cable TV and internet service, so if you do not live somewhere with Comcast cables in your neighborhood you will be left out.
But if you do have Comcast cable service - you can potentially save some money by bundling your cellular service onto the same bill.
Xfinity Mobile service will cost $65/line for unlimited talk, text and data - and you can have up to 5 lines on your account.
If you also subscribe to Comcast's most expensive Xfinity X1 Home Entertainment Package, the cellular service drops to $45/mo per line.
And if you have some lines that just don't need much data - you can sign individual lines up for a $12/GB a la carte data plan.
Comcast will be offering iPhones and certain LG and Samsung phone models, and at least at first you must buy a phone from Comcast - you can't bring your own device from another carrier.
There is no word yet on international data plans (likely to be relatively limited) - but Comcast has confirmed that tethering will be supported and is unlimited (though subject to throttling).
Throttled at 20GB
The other big catch with Comcast's "Unlimited" plan is that speeds are throttled after 20GB of cellular usage per month.
This isn't "network management" like AT&T, Verizon, and T-Mobile use now to slow heavy users down only when the towers are congested. With Xfinity Mobile, once you cross 20GB you are slowed down for the remainder of the month no matter what the tower load looks like.
The good news: the throttled speed cap is 1.5Mbps for downloads, and 750kbps for uploads. This is fast enough for basic standard-definition video streaming, and many customers may barely feel the impact.
The bad news: There is no free streaming included. All video services (even Comcast's own Xfinity apps) count against your 20GB limit for the month. And if you are tethering other devices, that 20GB will get used up fast.
TIP: Data used on Xfinity Wi-Fi hotspots will not count against your 20GB limit, only cellular data will.
Not Just Comcast: Charter Planning Similar Offer

America's second largest cable provider, Charter Communications, was also part of the 2011 spectrum sale to Verizon - and Charter has confirmed that it is also exercising its option to launch a mobile service piggybacking on top of Verizon's cellular network.
Charter hasn't shared any further details yet, but will very likely be launching service before the end of 2017.
Charter's offering will probably be extremely similar to Comcast's since they are both likely paying Verizon the same wholesale rates for service behind the scenes.
Bundled Cellular: Smart for RVers?
Comcast entering the cellular market is getting a lot of media attention, and if you are a current Comcast customer you are likely to soon be besieged with marketing encouraging you to switch your cellular service to your cable provider. But is this a good idea?
Probably not for most - especially RVers.
The only RVers these new plans will make sense for are part-timers who are committed Comcast customers who can potentially save a few dollars off of getting service directly from Verizon.
But locking all your services together in one bundle makes it harder to mix-and-match to fit your needs best - and for RVers becoming overly reliant on a fixed residential cable provider that does not support unlimited mobile streaming is probably a bad idea.