Key Points:
Verizon introduced a line of LTE Business Internet plans designed for business customers, similar to a line of plans available from AT&T business.
While restrictions and requirements on these plans make them less than ideal for much of our audience, we consider AT&T's plan a Top Pick for those that qualify as a business.
Recently, Verizon introduced a new line of LTE Business Internet plans. These plans are designed for remote business locations, remote workers, and as a back-up to a primary business connection. But are they a good solution for a nomadic user, and how do they compare to a similar line of business plans from AT&T?
Video Story
Subscribe to our YouTube Channel
Verizon's LTE Business Internet Plans Overview
Verizon's new LTE Business Internet plans include three different plan options. Each plan includes 300GB of high-speed data, but each plan includes a different amount of premium (non-networked managed) data, and different caps on download speeds. Plan pricing ranges from $69/month to $199/month.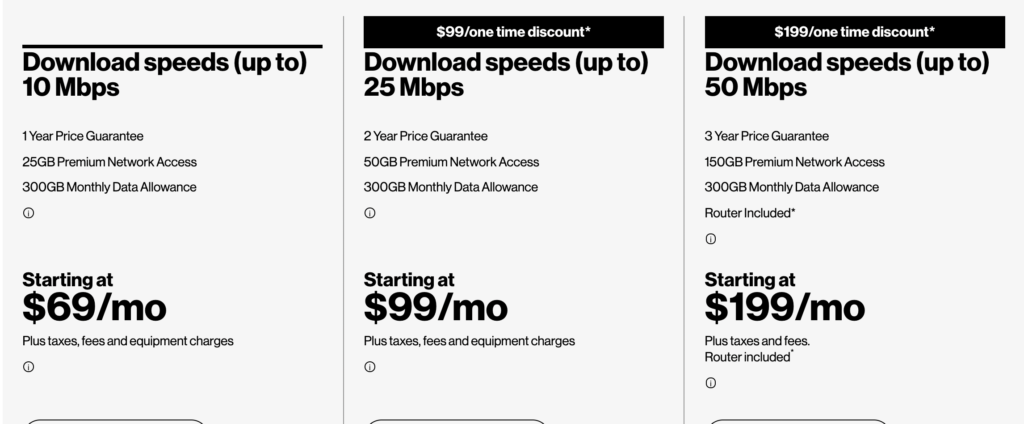 The speed caps on the lowest priced plan is 10 Mbps, which is the maximum speeds you will see when using this plan - and is suitable for most online web tasks. The middle tier plan at $99/month is 25 Mbps, and the top end plan is 50 Mbps. Of course, you'll need solid signal, network capacity and cellular gear that can achieve these speeds.
Once 300GB of data is used in a monthly period, additional data is automatically added in increments of 5GB for $10.

There are a couple of restrictions on these plans that are important to note.
For one, these plans specifically forbid video and audio streaming, public Wi-Fi sharing, and web hosting. And notably, these plans do not include any 5G access.
These plans are compatible with mobile use and can be used with any cellular embedded router compatible with Verizon's network.
But the biggest gotcha in the fine print, is that only businesses with at least 10 business phone lines are eligible to sign up for this plan. This restriction means that most of our solo proprietor and partnership small business audience are not likely to qualify.
But, if you have access to a business with a lot of lines on Verizon - this plan may just fit the bill for you.
AT&T Business Wireless Broadband Plans
AT&T has a somewhat similar line-up of Wireless Broadband data-only plans for business customers that has been available since 2020.
Like Verizon's, AT&T's plan are tiered-speed data plans intended for use as a primary, failover, or temporary connection for business needs, as well as for remote business locations. Plan pricing ranges from $65/month to $225/month.
While Verizon's plans have a 300GB cap, AT&T's plans include unlimited data. But like Verizon's, they also have network management thresholds and speed caps. AT&T's plans are 5G compatible.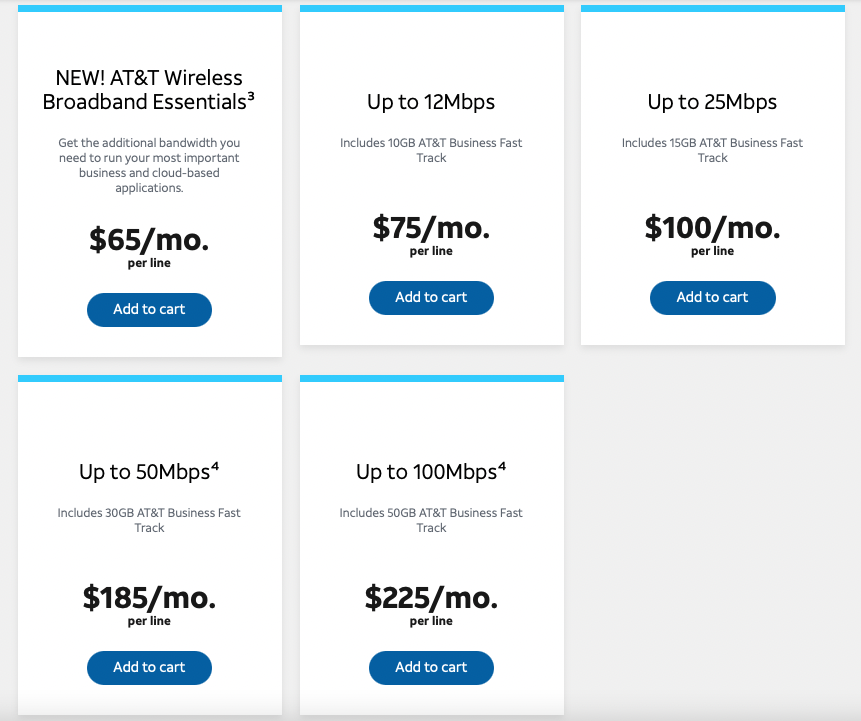 AT&T's plans note that they may not be used for entertainment video streaming, surveillance video streaming, audio streaming, web hosting, public/guest Wi-Fi, and other prohibited uses. However, business video streaming and conferencing seem to be supported.
There is no stated requirement of a minimum number of lines of service needed with AT&T to qualify for these plans, and they can be used on any AT&T compatible cellular embedded router.
In summer 2021, AT&T removed the restriction that these plans are only for fixed locations - so these plans could very well meet the needs of our mobile audience of nomads who might qualify for a business line.
Summary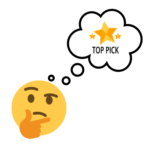 While these plans do offer nice chunks of speed-capped data, some of the details in the fine print might make them less than ideal for most nomads who are looking for a home internet replacement - or even a dedicated mobile business connection.
Verizon's 10-line minimum makes their plans unlikely to be a good fit for those who are self-employed as a sole profiteer or partnership, but might be a fit for those part of a larger business.
AT&T's Business Broadband plans might make sense for those who can qualify as a business - and based on the amount of data it provides and price, we consider it a Top Pick for those who qualify.
Just be sure you're ok with the clauses around personal use on these plans, and are only using them for business applications.
Related Reading
Related News Stories