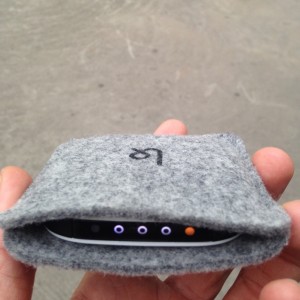 Several RVers have expressed interested in Karma - the unique mobile internet company that offers a Sprint-powered WiFi hotspot with no recurring monthly fees, and data that can be purchased when needed ($14.99/GB - $9.99/GB) and which then never expires.
For part-time travelers who only occasionally need data (and who are willing to put up with Sprint's coverage map), this is a very compelling concept - and we know of several people who have been waiting for their Karma hotspot to arrive for a very long time now.
Initially the LTE Karma hotspot was being promised for Christmas. It then slipped to "early 2015", and then in January Karma put a date on the calendar - saying they were on track to ship April 10th.
MIA member Tim just let us know that he received an email from Karma letting him know that the wait is going to be even longer - Karma is now telling pre-order customers to expect delivery sometime in May:
This is only a last, small hurdle. We have the final version of Karma Go right here, in our hands and ready to ship. That is how close we are to being done. As we mentioned, we're still in the middle of tests that the network requires us to pass. One of those is field testing (a part of LTE testing), where technicians take Karma Go to various cities and see if it works like it should. Due to a scheduling issue, field testing started later than we wanted. That moved our whole timeline out a few weeks, which means we'll most likely be shipping in May, instead of the April date we so strongly pushed for. It's an obvious letdown, but nothing we can't overcome.

...

All signs currently show a May ship date. We can be more exact after a couple of weeks of the LTE tests, so look out for that around the second week of April. We can't give you an exact ship date right now, which we know is frustrating, but we still wanted to pass this new information on to you the moment we had it.
If you have faith in Karma - there are now just four days remaining to pre-order a Karma Go for $99, a $50 discount from the eventual regular price.