Earlier this morning, AT&T officially rebranded its prepaid GoPhone offering to AT&T PREPAID (so creative! Look at that all CAPS font!).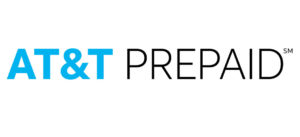 While creativity clearly isn't the primary focus of this rebrand (have you checked out that new logo?) - drawing in new customers more than likely is. AT&T is attempting to do that by offering a pretty sweet promotion for those seeking some prepaid data.
Advertised as 'Two Month Free', customers will receive credit for the third and 12th months on AT&T PREPAID's most applicable plans for mobile internet seekers - their $45 / 6GB Plan and their $65 / Unlimited Plan. Of course, you must keep your account paid up and active to get your 'two free months.'

AT&T PREPAID's promo eligible plans are as follows:
$45 ($40 w/ autopay) for 6GB of mobile hotspot eligible high speed data with unlimited calls and texts. After high-speed data allotment is used, data speeds slowed to a max of 128Kbps for the remainder of the cycle. Stream Saver is available on this plan.
$65 ($60 w/ autopay) for Unlimited data which can not be hotspotted and is capped at speeds of 3Mbps speeds. Network management kicks in at 22GB if warranted. Video streaming is limited to 1.5Mbps at SD quality (about 480p).
Both of these plans include service in Canada and Mexico.
AT&T PREPAID's promo offer is nice for those who are willing to commit to 12 months of service in order to get both of their free months (saving up to $130!) However, Cricket also offers prepaid AT&T plans, with their 8GB plan costing only $50 ($45/ autopay) - offering a full 2GB of extra data for the same price as AT&T PREPAID. Both Cricket and AT&T PREPAID are offering Unlimited Plans for $65 ($60 w/ autopay), however, Cricket's Unlimited plan is capped at 8Mbps speeds - a full 5 Mbps than what AT&T PREPAID is currently offering on their Unlimited Plan.
Related Info: