A lot has happened in the telecom world over the last year, especially the rise of 5th generation (5G) cellular, which is on the cusp of going mainstream for consumers.
When a new cellular generation comes along, it is often time for an older generation of technology to move toward obsolescence and retirement.
In this case, 3G and older cellular technologies are preparing to bid adieu.
The farewell process has already begun, with 3G devices no longer widely available for purchase and carriers already restricting 3G activations.
Some carriers have even begun targeting specific dates for when 3G networks will be shut down completely. Once these dates have passed - older 3G devices will no longer be able to connect to the cell network at all.
But there are actually some 4G devices that will be impacted too - because many early 4G phones relied on the 3G network for voice calls.
If you have any 3G devices or older 4G phones in your connectivity arsenal - it is important to keep aware of these looming shutdowns and how they will impact you.
Video Version
Subscribe to our YouTube Channel
Why Sunset Older Networks?
Why do carriers sunset older networks? Can't they just keep the older networks running? Is this just a big scam to force customers to buy new phones and devices?
No - it's not a scam.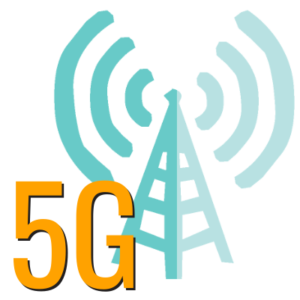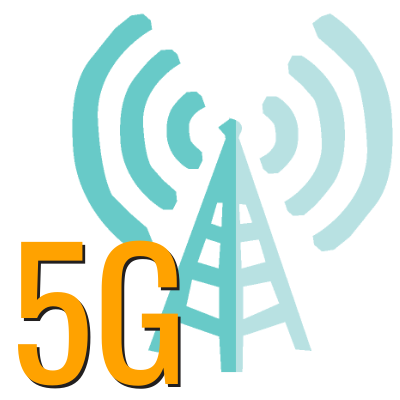 Cellular providers need to sunset older networks because the radio signals used for cellular communication, called spectrum, are a limited resource. Keeping old networks fully enabled would mean that newer, more advanced networks and devices would be unnecessarily constrained due to a lack of available spectrum.
Each time a new generation of cellular technology comes along, cellular carriers, in coordination with government agencies like the FCC, begin to sunset the oldest networks to free up spectrum and network resources for the newest networks - which can take advantage of that spectrum more efficiently.
This has occurred at each generational shift - and it will be no different with 5G.
This is always a long slow transition though - and older networks can live on for a decade (or more!) before being fully shut down.
The 4G/LTE networks that most people use today will still be around for years - particularly since 5G was designed to support Dynamic Spectrum Sharing (DSS) technology that lets 4G and 5G devices share the same airwaves.
But, with the first 3G networks now having been in service for nearly 20 years - the time has come to repurpose 3G spectrum and resources towards newer technologies.
For more on the evolution of cellular networks, see our in-depth Cellular Evolution Guide.
VoLTE and the 3G Sunset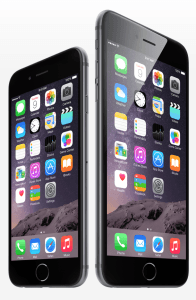 Most users who focus on mobile data already use mobile hotspots, routers, and newer smartphones that take advantage of the speed and performance benefits of 4G/LTE.
For these users - the 3G sunset isn't too important for them since they've already upgraded to 4G/LTE.
But there is still a concern around older smartphones that spanned the 3G and 4G worlds - using 3G for voice and 4G for data.
You see - behind the scenes, voice calls are handled very differently in 3G networks as compared to LTE.
LTE voice calls use a newer technology called "Voice over LTE" or VoLTE (which is sometimes also called "HD Voice") that is not compatible with 3G voice. This newer technology transmits the voice connection over the LTE data network and does not require a separate dedicated voice network layer like was used in the 3G era.
VoLTE also has the advantages of better sound quality and more efficient use of bandwidth - it's simply a better way to do voice calls.
In the earlier days when LTE was relatively new, many smartphones combined 3G with 4G/LTE. They relied on the 3G network for voice calls but used 4G/LTE for data service. So the problem is that a lot of older 4G/LTE devices support LTE data, but don't support the newer VoLTE voice technology - they still rely on switching to 3G for voice.
When the carriers shut down the 3G network, then these phones will still get access to LTE data, but will no longer be able to make voice calls.
The problem for the carriers is that there are still a lot of these older 3G-only voice phones in use by customers - some recent estimates put it as high as 12%. This is why carriers are pushing customers to upgrade to phones that support VoLTE because otherwise shutting down 3G will cut off a large number of people from a major cellular phone feature.
And it's confusing for customers because phones that don't support VoLTE were still labeled and marketed as 4G/LTE devices, so it can be difficult to know which ones still rely on 3G for voice and which ones don't.
Generally speaking, the vast majority of phones made in the last several years support VoLTE. All phones made today support VoLTE - even the cheapest ones, so if you're still using an old phone that doesn't support VoLTE, it's time to upgrade!
3G Shutdown Status
Timelines for shutting down 3G are a moving target and subject to change. Here's where things stand currently.
Verizon

Verizon has been the most aggressive carrier when it comes to closing shop on its 3G network, but has had to delay its plans due to the number of customers still utilizing its 3G CDMA network.
Verizon stopped activations and transfers for 3G devices and 4G/LTE devices that don't support VoLTE on January 1st, 2020.
Verizon plans to shutter its 3G network completely at the end of 2020.
AT&T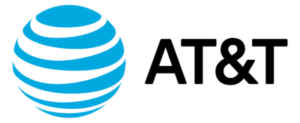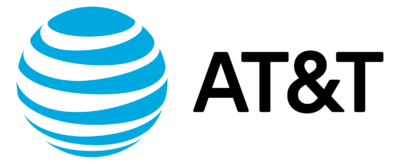 AT&T's 3G network is not scheduled to be shut down until February 2022. AT&T originally planned to stop activating 3G devices in June 2019 and then again in early 2020, but canceled those deadlines. AT&T hasn't announced a new deadline for when it will cease activations of 3G devices.
AT&T added a ton of confusion to the mix last week (late July) when it sent emails to many customers warning them that their phones will stop working and that they should upgrade to continue getting data and voice service. It told customers that their devices are "not compatible with the new network and you need to replace it to continue receiving service."
The major omission in these notices is that customers actually have 18 months before the February 2022 shutdown - the urgent call to upgrade was deceptive!
Adding to the confusion is that many people who have new, compatible devices also inadvertently received the emails.
AT&T later apologized for the confusion in a statement sent to several news organizations that read:
"This email was one of many planned to keep customers informed about the shutdown of our 3G network in early 2022. It should have included the date that certain devices would no longer be supported. We apologize for any confusion this may have caused and will be more clear in future updates."
AT&T has also caused some frustration and confusion by not enabling VoLTE on some phones that are purchased unlocked and not through AT&T, even though they are technically compatible.
AT&T does provide a list of VoLTE / HD Voice compatible phones for its network - devices not on this list are not guaranteed to be supported, even if they actually do have VoLTE hardware.
T-Mobile (and Sprint)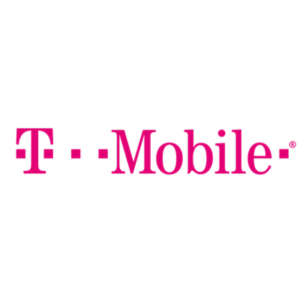 With the merger of T-Mobile and Sprint, sunset policies for both networks are now being determined by the new combined company.
T-Mobile has been very aggressive in moving spectrum from older generations (2G and 3G) to LTE and 5G. The result is that non-LTE devices are left with just scraps of bandwidth. But T-Mobile had put off announcing any 3G shutdown plans while the merger was pending.
Now that Sprint's resources are being rolled into T-Mobile's, the combined company will need to address this issue soon - which they are likely planning to do.
This week the cellular industry news site AndroidPolice obtained a leaked internal T-Mobile document which stated that T-Mobile would stop activating 3G devices beginning August 4th, 2020, and will require all phones on its network to be VoLTE compatible by January 2021 - an aggressive timeline. Metro by T-Mobile, which is T-Mobile's prepaid subsidiary, will also be subject to these limits. It's unclear if T-Mobile MVNOs like Ting, Mint, and others will have the same requirements enforced - but it is likely.
While the details in this leaked document have not been confirmed, T-Mobile representatives have not denied that the document and the timelines are accurate.
The document also states that T-Mobile will send SMS messages to users with incompatible devices in the future.
Summary - It's a Good Time To Upgrade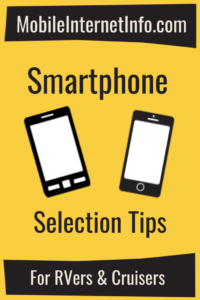 The cellular world is going through massive changes this year with 5G, the T-Mobile/Sprint merger, the response to the COVID-19 pandemic, and more and more people and businesses depending on cellular connectivity.
The days of 3G are numbered and for the vast majority of consumers there is no reason to stick with a 3G device, or with a 4G phone tied to 3G for voice.
All the phones and hotspots sold by the three major carriers today are fully LTE compatible and support VoLTE - even the least expensive offerings.
For those who primarily rely on cellular data and not voice service, the 3G shutdown will only affect the ability of devices to fall-back to 3G when an LTE signal isn't available. This is a very rare circumstance that is only going to get rarer.
Customers with older phones that don't support VoLTE should really consider upgrading soon. Not only will a newer device support VoLTE, but it will also include more advanced tech, a better cellular modem, and likely support for more cellular bands and technologies that will make both voice and data service faster and more reliable.
Further Reading
Related News: