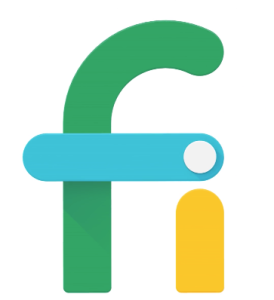 To celebrate the release of the new Android flagship Nexus 5X and Nexus 6P phones, Google today announced (via Twitter) a one-day "Instant Invite" program to sign up for Google's "Project Fi" cellular plan.
If you've been intrigued by Project Fi, this is a great chance to jump on board without the usual six to eight week wait for an invitation that others have reported in the past.
What On Earth Is Project Fi?!?
Google unveiled its long rumored Project Fi cellular service in April (read our coverage for a lot more details), and has been slowly allowing interested users to sign up (via a waiting list and invitation process) ever since.
Project Fi is unique in that it is taking a "pay as you go" approach to cellular data - refunding you every month for data you do not use. Rather than losing your data at the end of the month, or "rolling it over" for future use, Google actually credits your bill.
Google is keeping the Project Fi pricing simple - basic service costs $20/mo (plus taxes and fees) and includes unlimited talk, text, and support for creating a WiFi hotspot to share your data.
Data is priced at $10/GB, and you can set a "budget" of how much you'd like to pay for each month. If you go under budget, the cost of any unused data is credited to your next month's bill. And if you go over budget, you pay a $10/GB rate in overage charges.
There are no unlimited plans, or discounts for heavy users.
There are also no long term contracts or other commitments required.
The Project Fi Network = T-Mobile + Sprint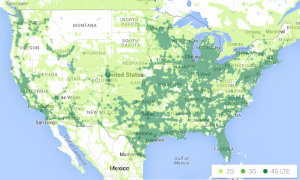 The other unique thing about Project Fi is the network that powers it.
Google has partnered with Sprint and T-Mobile to provide the underlying cellular service, and Project Fi phones automatically pick the best network for any given area.
Project Fi is the first service that under the hood is actually using two different cellular networks - giving a "best of both worlds" combined coverage map.
Project Fi phones can also make a receive calls over Wi-Fi, and Google has a database of over a million "verified as fast and reliable" public WiFi hotspots that Project Fi phones will automatically use for enhanced coverage.
Project Fi: Nexus Required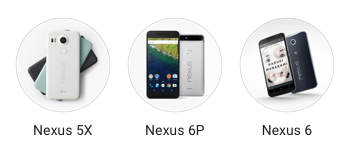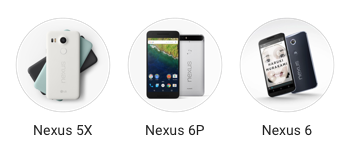 The big catch with Project Fi is that it only works with THREE phones - the older Nexus 6, and the brand new Nexus 5X and Nexus 6P.
The 5X and 6P are Google's newest flagship phones running the latest Android Marshmallow release, and by all accounts they are two of the best Android phones yet released.
You can bring your own compatible phone - or purchase a 5X when you sign up for Project Fi for $379 (16GB) or $429 (32GB), or the 6P for $499 (32GB), $549 (64GB), or $649 (128GB).
These Nexus phones are unlocked and packed with LTE bands that should allow them to be used on every other US carrier just by swapping SIM cards - though only the 6P has support for AT&T's new LTE Band 30.
LTE-Advanced Carrier Aggregation is also supported - making these new Nexus phones great future-proof connectivity investments.
Project Fi - A Great Secondary Connection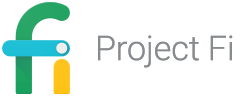 For most RVers, Project Fi does not make sense as a primary data connection.
The $10/GB pricing isn't cost effective for heavy users who might regularly need 20GB or more of cellular internet per month, and even combined - Sprint's & T-Mobile's networks fall way behind the overall speeds and coverage offered by the leaders AT&T and Verizon.
But as a secondary data plan on board - Project Fi seems like a fabulous addition to any connectivity arsenal.
For just $20/mo to keep the service active, you have access to Sprint and T-Mobile networks when needed, as well as no-extra-cost data roaming (capped at 256kbps speed) supported in 120+ countries.
If you are interest in joining Project Fi - today (October 19th) is the day if you want to skip the wait in line.
Head on over to Google's Project Fi pages for more information, or to sign up.