Ting Mobile provides basic, low-cost and flexible smartphone plans using the Sprint network. Until now, they have not been of much interest to the nomad community as the company has not offered attractive data options for RVers, cruisers, and mobile internet users.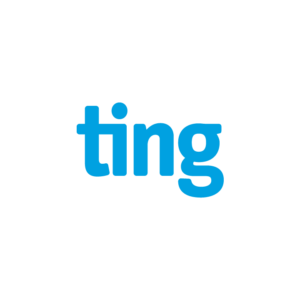 But in a blog post yesterday, Ting announced they are taking pre-orders for a new data-only mobile hotspot plan that includes 30GB of high-speed data a month for $25 - a decent value.
The plan will run on the Sprint network and utilize a refurbished Franklin R850 mobile hotspot device (our review). According to the website, pre-orders must be done via the phone and will ship on April 30th, 2019. After April 30th, customers can order online.
Plan Details
Like all of Ting's offerings, this new option does not require a contract but one catch is that it cannot be purchased alone - you'll need to have an active Ting account with at least one other device to get the plan. It's being marketed as an affordable data option for existing Ting customers.
A Ting phone line starts at $6/month and you pay separately for voice, text, and data for the line, so one could bring an old phone and get on a very basic smartphone plan for about $10/month in order to qualify for the hotspot plan.
The 30GB of data is a hard-cap and there is no option to add more. The Ting FAQ states that customers who need more than 30GB of data can order a second hotspot.
There is also no rollover data, so any unused data at the end of the service period is lost. Unlike Ting smartphone plans, the data is not pooled with any other devices or phones.
It also requires that you get the device from Ting, so customers can't bring their own Sprint-compatible mobile hotspot device (even another R850) and activate it on the plan.
There is, so far, no other information on plan terms, such as network management policies (if any).
Summary
Overall, this isn't a fantastic option compared to other Sprint-based options - it would be much more attractive if it could be purchased stand-alone without another Ting line - but it's not a bad option either.
It is a decent amount of data for a relatively low price, but interested potential customers should check out our Top Pick data plans guide, (where we list the top four data plans for each carrier network) and compare options.