Last month we reported on changes to the FAQ and terms for T-Mobile's cellular Home Internet Service that removed language regarding restricting use to fixed locations and seemingly opened the door to move service without having to contact or coordinate with T-Mobile directly.
After our article and accompanying YouTube video went live, a T-Mobile PR contacted us to inform us that they would be updating their FAQ again and that the Home Internet and Small Business service is not intended for mobile or portable use.
The FAQ changes are now live on T-Mobile's website with a new section on moving service. All of the questions have a variation of the same basic response:
If I move, can I take my WiFi Gateway with me?

Yes, customers are required to call T-Mobile prior to moving to confirm that their Wifi Gateway will work at their new address. If T-Mobile Home Internet service is available at the new address, you can use it as soon as you move in. If a customer moves without notifying T-Mobile, they may not be eligible for service. Please call 1-844-275-9310 to set up a change of address.
In our discussions with T-Mobile they reiterated that this service is not intended for "on-the-go" use and is intended for specific areas where T-Mobile has the network capacity to support it.
So T-Mobile wants customers to call before moving service, but if customers do not call, then they "may not be eligible for service" or there may be performance issues. The updated FAQ and communications from T-Mobile do not indicate that they are in any way enforcing the requirement to request a change of address, nor restricting moving locations.
Video Story:
 Bonus Member Only Content Available!
We go extra for our premium members - who make this resource center possible (did you notice the lack of 3rd Party advertising?). We have included some additional information in this news article just for our members - analysis, guidance and/or insider tips.
If you're not yet a member, please consider joining us. Extra content like this is one of the many perks we offer - in-depth content, guidance, discounts, alerts, classroom and more.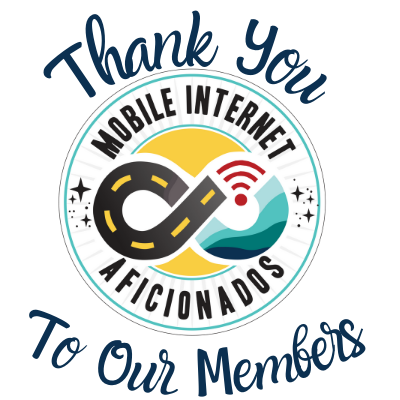 If you are already a member, please log in above to see the special content we have prepared for you.
Key Mobile Internet Related Considerations:
T-Mobile Home and Small Business Internet are intended to be an ISP service for fixed locations in approved areas.
Service can be moved but T-Mobile requests that customers call the Home Internet department to confirm service availability at the new address/location.
Moving service without notifying T-Mobile does not currently risk account cancellation or other punitive measures - however service is not guaranteed at non eligible addresses.
For more information:
Related Content at the Mobile Internet Resource Center:
Related Updates: