MetroPCS, the wholly-owned prepaid subsidiary of T-Mobile, is getting a serious makeover.
Beginning in October 2018, MetroPCS will become 'Metro by T-Mobile' in a move that will more closely align the new Metro with parent company T-Mobile and its cellular current offerings.
T-Mobile's press release calls the change "a new brand and new mission to give value-conscious consumers a trade-off free wireless experience."
The newly-branded Metro will offer two new unlimited data plans - each with some mobile hotspot data as well as nice extras like Google One and Amazon Prime.
Here is how the new offerings will look once they're available in October: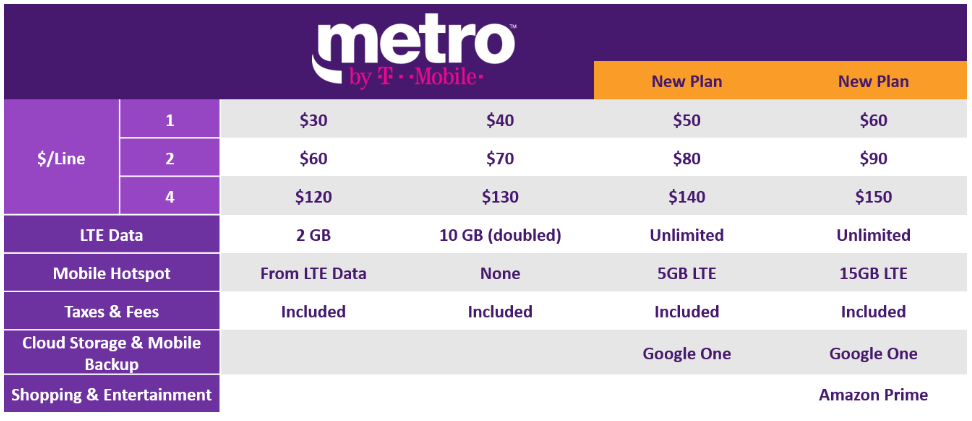 The T-Mobile announcement didn't state what would happen with existing customers and the plans they are on. However, T-Mobile has historically let existing customers keep existing plans as long as they keep paying for their account or have the option to switch to the new plans. In most cases, it'll make sense to switch to the new plans, except for the $40 month plan does not include mobile hotspot use any longer.
For the video version of this story:
---
Analysis
T-Mobile's move is the latest in a trend that's been blurring the line between post-paid and pre-paid mobile options. Prepaid subsidiaries used to be branded as completely independent entities - and most still are - but they are increasingly becoming aligned with their parent companies, not only in terms of branding and marketing but more importantly in terms of features.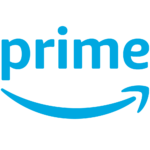 Metro's new high end plan offers a combination of features that are very rare in the pre-paid world:
Unlimited on-device data
Usable amount of mobile hotspot data
Amazon Prime and Google One Perks
For comparison, the MetroPCS $60/month unlimited plan only includes 10GB of high-speed mobile hotspot use, and no extra perks of Amazon Prime or Google One.
Unlimited data also includes unlimited on-device video streaming, but all video is throttled to 480p (SD/DVD quality). There is no option to increase the resolution.
Amazon Prime, included in the top-tier plan for $60/month for one line ($150 for four lines), normally costs $12.99/month or $120/year. For current Prime users, this makes the top-tier plan a much better deal than the $50/month unlimited plan, which doesn't include Prime and also includes only 5GB of mobile hotspot.

And Google One, included with both new unlimited options, provides 100GB cloud storage that is shareable with family members (The 100GB option normally costs $2/month).
Note: While Google One works with iOS devices, it's a much more seamless integration with Android phones.
Network management will remain the same as MetroPCS plans, which doesn't kick in until 35GB. While this is less than the 50GB in T-Mobile's post-paid ONE plans, it's still more than all of AT&T's unlimited post-paid plans and Verizon's flagship Beyond Unlimited plan.
Note: As a Pre-Paid brand, Metro by T-Mobile will still be prioritized behind post-paid customers on T-Mobile's network. That could mean slower speeds on congested towers compared to post-paid customers, even when under the network management threshold.
---
Summary
T-Mobile is certainly trying to take their "uncarrier" strategy to shake-up the prepaid market by linking brands and offering competitive unlimited prepaid plans.
It will be interesting to see if the other carriers make similar changes to their prepaid subsidiaries.