T-Mobile normally sells their SIM cards to activate devices on their network for $15 - but until April 23, they are on sale for just 99 cents.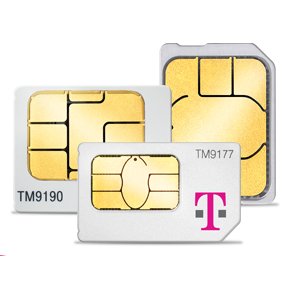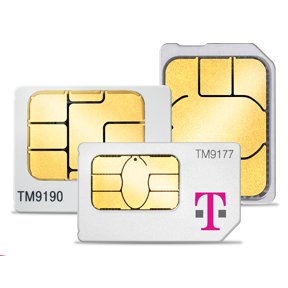 You'll need to use discount code SIM99 at checkout on the T-Mobile USA Website. The website will ask for the device you want the SIM card for, to ensure they send you the proper size card.
This is a web only offer, and not available in stores. Standard shipping is free on the SIM card, but tax may apply to the purchase. The SIMs on sale are only for prepaid plans on T-Mobile - not their postpaid plans.
So, why is this newsworthy for RVers?
T-Mobile: Free Data For Life on Tablets
Of particular interest in this deal is access to T-Mobile's 'Free Data For Life' promotion which includes 200MB of free on-network data on any qualifying tablet device.
If you carry a cellular iPad, for instance, it can be worthwhile having a T-Mobile SIM in your arsenal for a little back-up free data in case other options aren't working wherever you're parked. For a 99-cent upfront purchase, it's very worthwhile.
The key to success with mobile internet for us travelers is multiple options online after all - and this makes a really affordable (heck, nearly free) option.
You can upgrade your free 200mb of data to a larger prepaid plan as needed.
Activating a 'Free Data For Life' account with T-Mobile is a bit tricky however, and their staff tends to be a bit confused about the offer. Back in December, we went through the process ourselves and documented it for our Mobile Internet Aficionado members so they don't get hit with unexpected monthly charges.
We decided with this 99 cent deal, it was time to release that exclusive guide to the public.
If you'd like to get 'Free Data For Life' on your tablet device from T-Mobile for just 99 cents and a bit of your time, we welcome you to follow our guide at: Scoring "Free Data for Life" From T-Mobile.
As the SIM card deal is web only, be sure to order your SIM card first to have it delivered before you attempt navigating the instructions in the guide.
It's important to note that T-Mobile's free data for life offer does not include perks like their post-paid data plans do - like unlimited music streaming, rollover data and international data.
Related Articles:
Source: 99¢ T-Mobile Prepaid SIMs With Code on prepaid phonenews