What to Check When Your Mobile Internet Isn't Working
Mobile Internet options for RVing and cruising have a lot of variables - including your signal strength, equipment setup, signal enhancing methods, and location-specific challenges.
Regardless of how much research and care you've put into assembling your mobile internet toolkit, things will occasionally go awry. Sometimes the solution comes to you easily. Other times, due to stress, exhaustion, or just plain oversight, it will elude you.
And sometimes the problem isn't on your end at all - but being able to rule out your own gear can let you know that it is pointless to keep beating your head against the wall waiting for your carrier to fix an issue at the tower or further upstream.
From getting no connection at all, slow speeds to specific error messages, this is a living guide that we keep to help you troubleshoot your mobile internet connection.
Some of these tips may seem elementary or insultingly obvious, but be kind - many are based on real-life "D'oh!" moments.
One of the best tips of advice we've ever received:
Start with the simplest solution or cheapest first, then climb the complexity hierarchy as needed. Hoofbeats are more typically horses than zebras.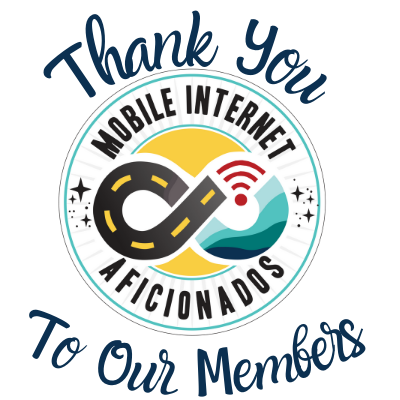 If you're a member, please log in above to access the exclusive portions of our content.
It is with huge gratitude to our members & supporters for making the free content on our site possible. We're not sponsored, you'll find no 3rd party ads and we don't sell 'stuff'.
Our members get exclusive access to our in-depth content, classrooms, vendor discounts (that can save you more than membership!), alerts, insider info and interactive guidance.
If mobile internet is an important part of your lifestyle, consider helping make MIRC possible. 
---
Wi-Fi Problems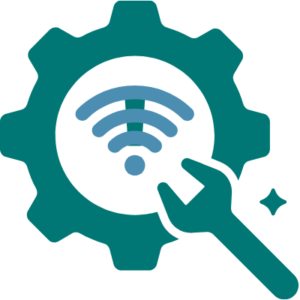 While not the optimal singular solution for nomads who need to be connected consistently, Wi-Fi has a place in many mobile internet arsenals. Many RV parks, coffee shops, libraries, marinas, breweries, motels, municipal parks, and even fast-food restaurants offer Wi-Fi.
Though Wi-Fi has the potential to be blazingly fast over short distances, only a few public Wi-Fi networks actually deliver on this promise.
Wi-Fi Network Worthiness
Before you invest time and money in installing extra gear - or setting up that gear - find out if the Wi-Fi hotspot you're trying to connect to is actually worth the effort.
Or, if you're attempting to use your Wi-Fi extending gear to connect to a public or private Wi-Fi network but still having a terrible experience...

The Worthiness Test
Take your laptop, phone, or tablet up as close to the Wi-Fi source as you can manage.
Run some speed tests (Our guide: Testing & Understanding Your Mobile Internet Speeds)
Try out some typical web surfing.
Try streaming some video.
If the performance is bad up close, there is nothing further you can do to improve it when you are trying to connect from further away. Your only recourse is to complain to management.

Captive Portals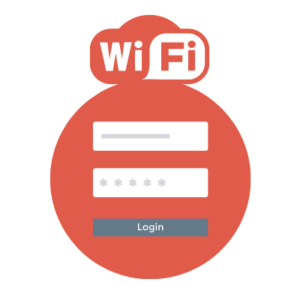 Many public Wi-Fi networks use what is known as a "Captive Portal" to control access to their network. This can cause issues with certain mobile internet devices you may be using for a connection.
There is no standard way that they are implemented, and they can cause a hiccup when trying to connect - especially when using a Wi-Fi-as-WAN router to try and share the connection.
Here are some things to try that might work to get a Wi-Fi-as-WAN router or CPE through a captive portal:
Connect the router to the campground network, and then on a computer connected to the router go to some random non-secure web page. Hopefully, the network will redirect you to a login page, and once you log in all other devices connected to the router will be fine.
Connect via a computer directly to the campground Wi-Fi (walk up to the hotspot if necessary), and note down the URL of the login page. Then connect with your router, and go directly to that login page URL from one of your computers.
If you have a computer that is connected and logged in to the campground Wi-Fi successfully, you can use the "MAC Address Clone" feature found in many routers so that the router appears to the network to be your already authorized computer.
Make sure that your computer and the router are using the "automatic" setting for the DNS server, which is typically (but not always) the default.
If all these tricks fail, try to find out who is managing the campground Wi-Fi and contact their customer service and ask for advice. They might have a special login page to use - or they may tell you they have active blocks to prevent routers from connecting at all.

---
Member Exclusive Content In This Guide
Has this guide been helpful so far?
Well.. there's a lot more below available to our members. As well as dozens of other guides like this, videos, classrooms, forums, webinars and more. All specifically created for helping keep RVers, cruisers and nomads online.
Consider Becoming a Member
If mobile internet is an important part of your lifestyle, a membership can help keep you connected with these exclusive benefits:
in-depth exclusive content
interactive guidance
vendor discounts
alerts & insider tips
classroom
community
Free Content Like This Made Possible By Our Members!
We are community funded via our premium membership program - allowing us to focus on creating unbiased quality, in-depth, constantly updated content. We don't accept 3rd party advertising, we're not sponsored and we don't sell 'stuff'.
Already a member?
Log in to continue with this guide. 
Check out the Topics Covered in the Member Section:
No Cellular Connection
Not getting any cellular service? Here are the things to check - from checking your coverage, data plan, and devices.
VPNs
VPNs are not always compatible with all websites.
Cellular Slow Performance
Many things can impact the actual cellular data performance you get, this section helps you track down the things you might be able to fix.
Device Errors
Sometimes our devices give us specific errors - from obtaining an IP address to SIM card locks. Here's what they mean, and what you can do about it.
Specific Issues
This section tracks specific issues our team has addressed multiple times.
---
Conclusion
We've presented many of the common (and some uncommon) ways to re-establish internet connectivity, but there's a chance your issue is "special." If you're not seeing your answer here, our premium MIA Members can reach out on our forums - there's a chance someone else has run into the same challenge and can walk you through addressing it.
We'll keep this guide updated as we continue to field issues as a resource for all members.
Explore the Resource Center
Join our 'Library Desk':
Internet for RVers & Cruisers Facebook Group
We cross post news articles and guides, and can help point you in the right direction to our content here on the resource center.
It is with gratitude to our premium members that we're able to offer our free content - and for that, they also have access our private Q&A areas for more in-depth guidance.
The MIA is our premium membership - designed for those who consider mobile internet an important part of their lifestyle.
In thanks for making content like this possible, we offer a bunch of additional perks. From interactive guidance, in-depth member exclusive content, discounts, alerts, classroom and more. 
We totally understand that a membership isn't right for everyone.
However you can still support this content with our supporter level for just $25/year. 
With our gratitude, you'll get access to all our free content without the 'nags'. 

Stay In the Know
We're constantly tracking the industry and analyzing new developments for mobile travelers. If you'd like to receive updates, we offer several ways: