Fine Tuning Connectivity at Each Location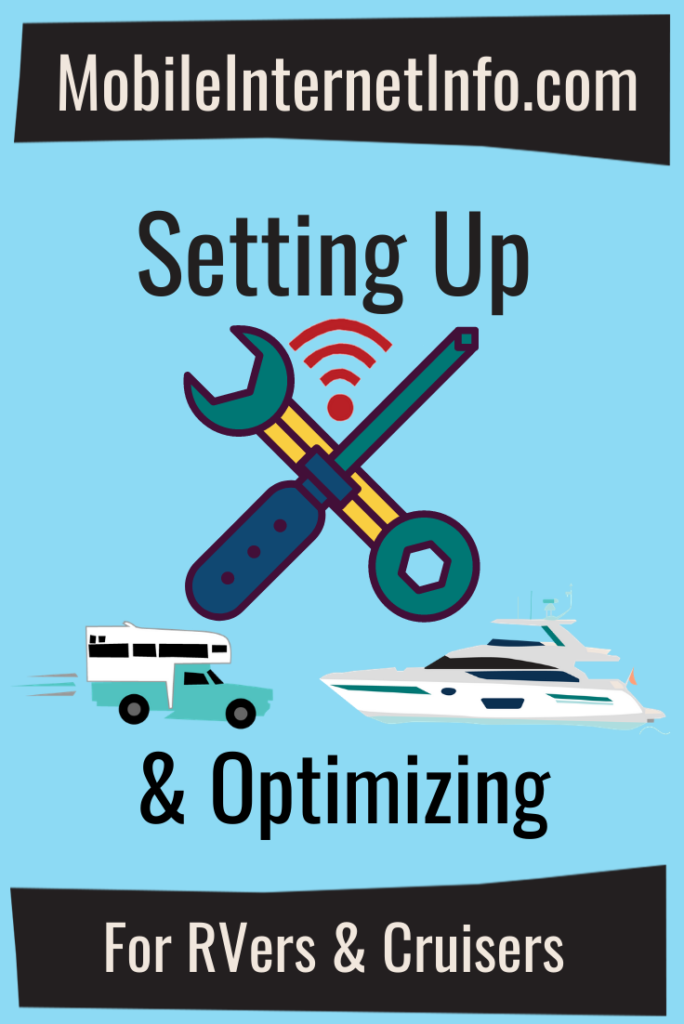 You arrive to your new location, you've hooked up the power and water - now what about the internet?
If you're traveling with an arsenal of routers, plans, modems and antennas to try at each location, how do you go about isolating what will work best at this new location?
This new guide is being developed to help you setup your mobile internet connection when you first arrive, and we're aiming to debut it by late 2020.
Included in this Guide:
Steps to take
Testing Your Setup
When to bring out the specialty tools
What's your back-up plan?
Content Creation In Progress!
We are currently working on this article
and should have it published soon!
This resource center is primarily funded by our members, so guides like this one are their perk for helping us provide the free content on this site. Due to the depth & time involved with creating comprehensive content, the in-depth portion of this article will be offered exclusively first to our premium members.
If you are a member, please log in above,
there may be bonus preview content we've made available already.
If you're not yet a member consider becoming a Mobile Internet Aficionados (MIA).
Explore the Resource Center
The MIA is our premium membership - designed for those who consider mobile internet an important part of their lifestyle.
In thanks for making content like this possible, we offer a bunch of additional perks. From interactive guidance, in-depth member exclusive content, discounts, alerts, classroom and more.
We totally understand that a membership isn't right for everyone.
However you can still support this content with our supporter level for just $25/year.
With our gratitude, you'll get access to all our free content without the 'nags'.

Have Questions? Stay In the Know
Join our 'Library Desk':
Internet for RVers & Cruisers Facebook Group
We cross post news articles and guides, and can help point you in the right direction to our content here on the resource center.
It is with gratitude to our premium members that we're able to offer our free content - and for that, they also have access our private Q&A areas for more in-depth guidance.
Stay in the Know
We're constantly tracking the industry and analyzing new developments for mobile travelers. If you'd like to receive updates, we offer several ways: