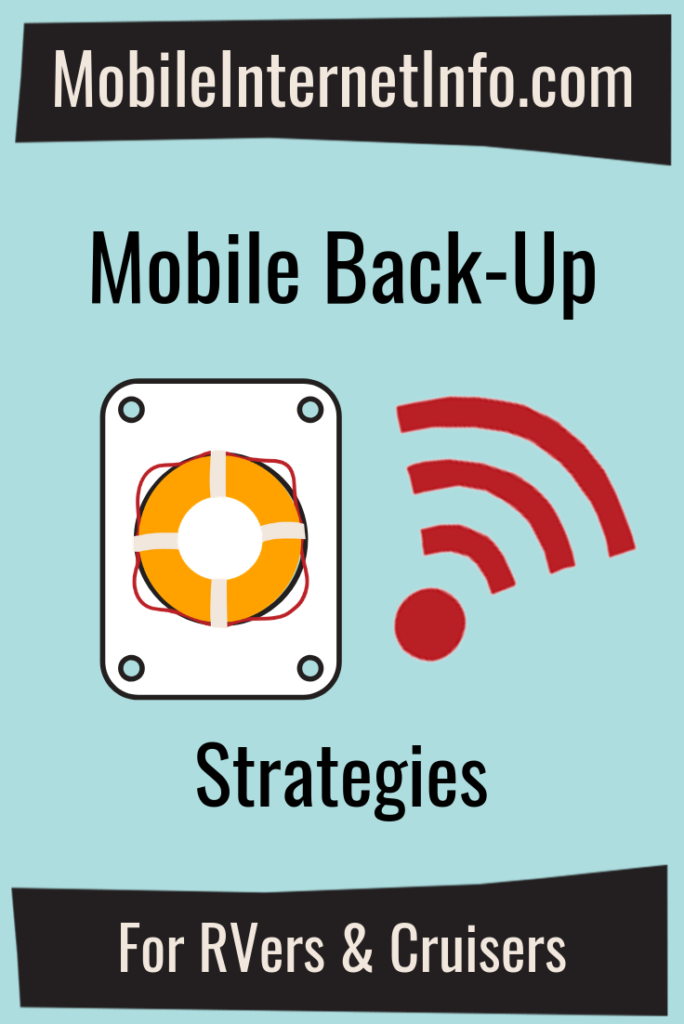 Backing Up with Mobile Internet
Hard drives will inevitably fail. It is not a question of if, but when.
Phones get dropped. Tablets get stolen. Your glass of wine gets swatted over by your beloved cat... onto your laptop.
For nautical nomads, having all your computing gear lost at the bottom of the sea is an ever present fear.
And for RVers, computers can very literally 'crash' headlong into another vehicle if involved in an accident.
Fires and floods are risks too. The more you let your imagination run wild, the scarier the world starts to seem!
But in all these cases, the loss of hardware is often not nearly as catastrophic as the potential loss of the data stored.
Computers can be replaced - but photographs can not.
And if your computer is part of your livelihood, in an instant, months worth of work can be gone.
Backing up critical data is one of the most important chores for every responsible technology owner - don't wait until it is too late!
However if you're dealing with the variabilities of relying on mobile internet with data caps, fluctuating speeds and reliability - you may need to think differently about how you approach your back-up strategy.
---
Be Prepared for a 'Very Bad Day'
At least once a year, take some time to think through what you would do if you ever lost all your technology at once - to a fire, theft, lighting strike, meteor...
How would you recover?
Make sure you have a disaster plan for getting your tech life back together when the absolute worst happens. Perhaps have a printout of a few key passwords stored in a friend's safe, and a backup of your password database saved somewhere too.
And most importantly - make sure that your critical data actually IS backed up somewhere safe.
You really shouldn't consider any data safe unless it is backed up in at least three places - and one of those places should be physically distant and safe from theft, fire, flood, or other localized catastrophe.
This sort of best-practice behavior is hard enough to achieve when living and working in a conventional fixed-location – but for those of us on the road, living with limited data connections, this can feel downright insurmountable.
In this guide, we'll share some key tips for managing backups on the go - whether you have basic data protection needs, or terabytes of irreplaceable digital treasure.
Additional Member Only Content :
Here's a sneak peak at the member exclusive topics in this guide:
Three Tiers of Backups
Managing Backup Drives
Cloud Storage & Backups
Off-Site Catastrophic Backups
Don't Forget Your Gadgets
---