Ever since it launched last April, we've considered Google's Project Fi cellular plan a great secondary service for RVers who need an extra voice line or a versatile backup data connection on board.
For just $20/month, Project Fi provides unlimited talk and text, and then data is billed as you need it at $10/GB - with any unused amount refunded so you never overpay. There are also no contracts, activation, or termination fees - making Project Fi easy to keep active only when you need it.
What makes Project Fi unique is the network. Behind the scenes Project Fi uses BOTH T-Mobile's and Sprint's cellular towers, automatically connecting to whichever carrier is faster in any given location, or resorting to Wi-Fi calling when a reliable Wi-Fi connection is available.
Project Fi supports USB tethering and creating a Wi-Fi hotspot to share your connection, and you can also get a free data-only SIM (that uses T-Mobile's network only) to let you use your Project Fi data on any cellular tablet you own too. Project Fi also roams (at a slow throttled speed) internationally in 120+ countries - with data overseas costing the same $10/GB as domestically.
Overall - Project Fi is an extremely innovative and versatile offering, and a great way to add access to T-Mobile and Sprint coverage maps to a connectivity arsenal.
But Project Fi has always had a catch - since Google considered it to be an "Early Access Program" it required requesting and waiting for an invitation to sign up.
Not anymore.
Google this week announced it is dropping the invitation requirement, allowing anyone to sign up for Project Fi on demand.
And to celebrate - Google has temporarily dropped the cost of the Nexus 5X to just $199, making it the cheapest unlocked Android flagship phone we have ever seen.
Even if you aren't interested in Project Fi, it might be worth signing up just to get a deal on a Nexus.
Nexus 5X - Great For More Than Just Fi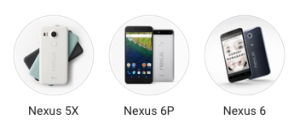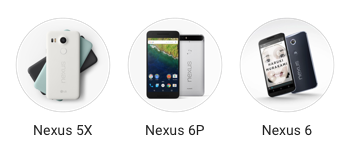 Though you no longer need to request an invitation to sign up for Project Fi, you do need to have one of the three compatible phones - the Nexus 6P, Nexus 5X, or an older Nexus 6.
No other devices are (yet) supported.
To make acquiring one of these flagship phones less painful - Google for a limited time has dropped the price of the 16GB Nexus 5X from $349 to $199, and the 32GB model is now $249.
The special pricing is good through April 7th, 2016 - and you'll need to activate at least a month's worth of Project Fi service to keep the discount.
This is a great price for one the best reviewed Android devices out there.
The best part - the Nexus phones are fully unlocked, and the 5X and 6P support all the LTE bands currently in use by Verizon, AT&T (though the 5X lacks band 30), T-Mobile (even band 12), and Sprint - meaning that you can swap SIM cards and use your Project Fi phone on any carrier of your choice.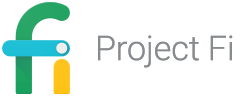 If you are looking to get a new device with support for the latest cellular standards, even if you have no interest in Project Fi this might be a great opportunity to upgrade. The Nexus 5X even makes a great backup phone for managing a Verizon Unlimited Data Plan otherwise used in a hotspot.
You can sign up for Project Fi and order the discounted Nexus 5X at the Project Fi website.
Read More: