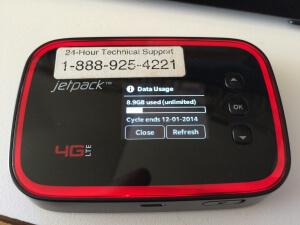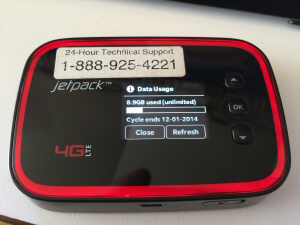 We woke up this morning to find our Millenicom Jetpack, which we had not transitioned to a direct Verizon deal, no longer breathing bandwidth. We checked our Verizon Unlimited Data Plan, and it was working fine. Can't blame it on the local tower.
Moments later, we starting having Mobile Internet Aficionado members report their Millenicom devices had stopped working too. Others reported theirs were still working just fine.
Seems Verizon has cut off service to some former Millenicom customers. We don't yet know the rhyme or reason as to why some are still chugging along, and why others seem to have gotten cut off before the last announced December 8th deadline. We don't know if Verizon will continue to roll out disconnects of the service this week, or if the rest will go dark on December 8th.
But be warned, if you've been enjoying the free ride - it is indeed coming to an end.
We are grateful to Verizon for the extended grace period during the transition. You really can't ask for more than a month of free service. There's nothing to complain about.
We are however sad to have seen the last breath of life of our Millenicom friend. You served us well for so long.. thanks for the bandwidth, for the great customer support and we wish the company well in whatever their future endeavors are.
Related Articles: