According to communications from Sierra Wireless, AT&T will stop activating 3G devices after June 30, 2109. This is being done in preparation for the shutdown of their 3G network - slated to occur on February 22, 2022.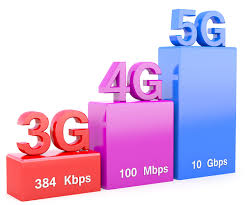 If you have a 3G device, it can remain active until the network shutdown date of February 22, 2022.
This June 30, 2019 is sooner than they previously announced earlier this year.
If having a 3G device on AT&T activated is of interested to you - and you haven't activated yet - we highly recommend getting that 3G device activated before June 30, 2019.
All of the carriers have plans to shut down their 3G networks, and older devices are soon going to be left behind in the dustbins of technological history. But, for some, being able to tinker on the 3G network until it is officially disassembled is a worthy cause.
More information in our Cellular Evolution guide:
Related News:
The InvisaGig - A New 5G Cellular Adapter With An X62 Modem Posted on: June 28, 2023
Netgear Releases Unlocked, All-Carrier Nighthawk M6 Pro 5G Mobile Hotspot Posted on: May 10, 2023
The Franklin A50 - A New 5G Mobile Hotspot For AT&T Posted on: February 24, 2023
Insty Connect Offering X62 5G Modems - A First For Mobile Routers Posted on: January 27, 2023
Verizon 3G/CDMA Network Officially Shutdown Posted on: January 4, 2023
New JEXtream RG2100 5G Mobile Hotspot Available at Metro by T-Mobile Posted on: January 3, 2023
T-Mobile Rolls Out Band n25 - Increasing Mid-Band 5G Capacity & Coverage Posted on: December 16, 2022
Verizon 3G Shutdown Update - Will It Affect Mobile Internet Users? Posted on: November 29, 2022
Verizon Introduces a New 5G Hotspot - The TCL Linkzone 5G UW Posted on: November 17, 2022
T-Mobile Launches the MiFi X PRO 5G - Their Latest 5G Mobile Hotspot From Inseego Posted on: November 17, 2022