Key Points:
Devices purchased with an installment plan are now locked to the AT&T Wireless account linked to the installment plan.
Attempting to use the device on a different AT&T account is prohibited and actively blocked.
Once a device is fully paid off and unlocked, it can be used on AT&T's network without restrictions.
AT&T has changed its policy for devices purchased on installment plans, ostensibly to combat fraud. Specifically, AT&T will lock devices with installment plans to the AT&T account linked to the installment plan.
AT&T and other carriers have always locked devices on installment plans to prevent their use on a different carrier, but AT&T is going one step further and restricting such devices on its own network to use with a single wireless account.
AT&T Unpaid Device Message Video
AT&T Device Blocking Explained
AT&T actively blocking AT&T devices from its own network is a significant escalation in its efforts to combat various forms of fraud.
Attempting to use a device with an installment plan on a different account - for example, by swapping the SIM card - will bring up an "unpaid device" message that points to this help article, which states:
You're getting this message because you're attempting to use a device that's linked to another AT&T Wireless account with an active AT&T Installment Plan. This device isn't authorized for use on a different AT&T Wireless account. Per the AT&T Installment Plan for this device, the device must be used with the AT&T Wireless service on the authorized AT&T account.
This will be a problem anytime you want to use the device with a different data plan that's on another account until the installment is fully paid off.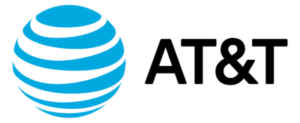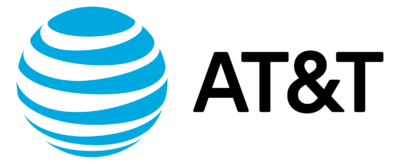 While most people use devices on the account they purchased the device for, mobile internet users often have more than one account on the same network.
For example, if you purchased a mobile hotspot on an installment plan through AT&T - that device would not be able to be used with an AT&T Prepaid account, AT&T's subsidiary Cricket, a third-party reseller, or even a SIM card from another AT&T postpaid account.
It is important to note that this new policy only applies to devices that were originally purchased from AT&T that are still subject to an installment agreement. This mainly affects smartphones and mobile hotspots. Devices purchased unlocked and fully paid off devices are not affected.
Removing The Device-Account Restriction
If you have an installment plan, the easiest way to end this restriction is to pay off the device fully and unlock it via the AT&T device unlock portal. If that's not possible, then the billing responsibility for the installment plan can be transferred to another account, and the device will then be locked to that account. Otherwise, the device must be used on the account with the installment plan.
Checking Device Status And Buying Used Devices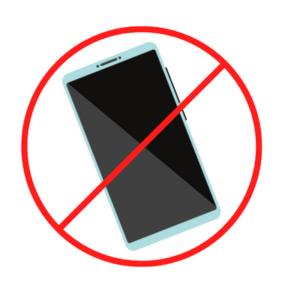 One of the major issues with this new policy is that AT&T does not have a quick-and-easy IMEI checker to determine if this policy affects a specific device - a particularly important consideration for those who want to purchase a second-hand device on the used market.
If the purchased device has an installment plan on it, you will not be able to use the device until that plan is paid off in full.
Instead, the AT&T help article directs customers to use the AT&T unlocking portal to try to unlock the device.
Unfortunately, you have to provide personal information to do this, and the system can take up to 24 hours to give you a response. And even the responses can be confusing.
For example, we tested an AT&T M6 hotspot in the system that we already knew to be unlocked. The next day we received this notification for the unlock request:
Your unlock request was denied because the manufacturer doesn't have an unlock code or the device is already unlocked.
We know the device is unlocked, but that message will confuse customers who don't already know that - is the device actually unlocked, or does it lack an unlock code?
We also tried with a device on an AT&T account that we know is still subject to installment payments, and the system will give this message confirming that:

If you want to buy a used AT&T device and see that message, then do NOT buy the device - you won't be able to use it on your AT&T account unless the original owner transfers billing responsibility to your account or pays off any remaining installment balance.
Conclusion And Recommendations
Overall, this new policy has two major effects:
It makes purchasing devices from AT&T on an installment plan much less appealing, especially for those who want or need to use the device on a different account before it is fully paid off.
It makes purchasing used devices much riskier - buyers must ensure that a device is fully paid-off before purchasing, or it will be blocked on AT&T's network. The only way to check is AT&T's cumbersome device unlock system.
Additionally, this new policy appears to be retroactive - we've seen stories from customers who bought used phones over a year ago and suddenly got their device blocked because that phone still had an installment obligation that they didn't know about.
Some of these people bought their devices from used equipment providers like Swappa, and have no idea who the original owner was. And due to privacy policies, AT&T will not tell the current owner that information or allow the current owner to pay off the device.
While combatting the very real problem of device fraud is needed, we question whether AT&T is going too far, especially when it is not giving customers an easy BYOD tool to determine device status.
For our audience, we strongly recommend purchasing devices outright when possible or buying new unlocked devices when possible. This gives you maximum flexibility to use other data plans as they become available.
And it's critical to be extra cautious when purchasing used devices that were originally sold by AT&T to make sure they don't have a hidden installment obligation that will make them usable for you.
Further Reading
Related News: