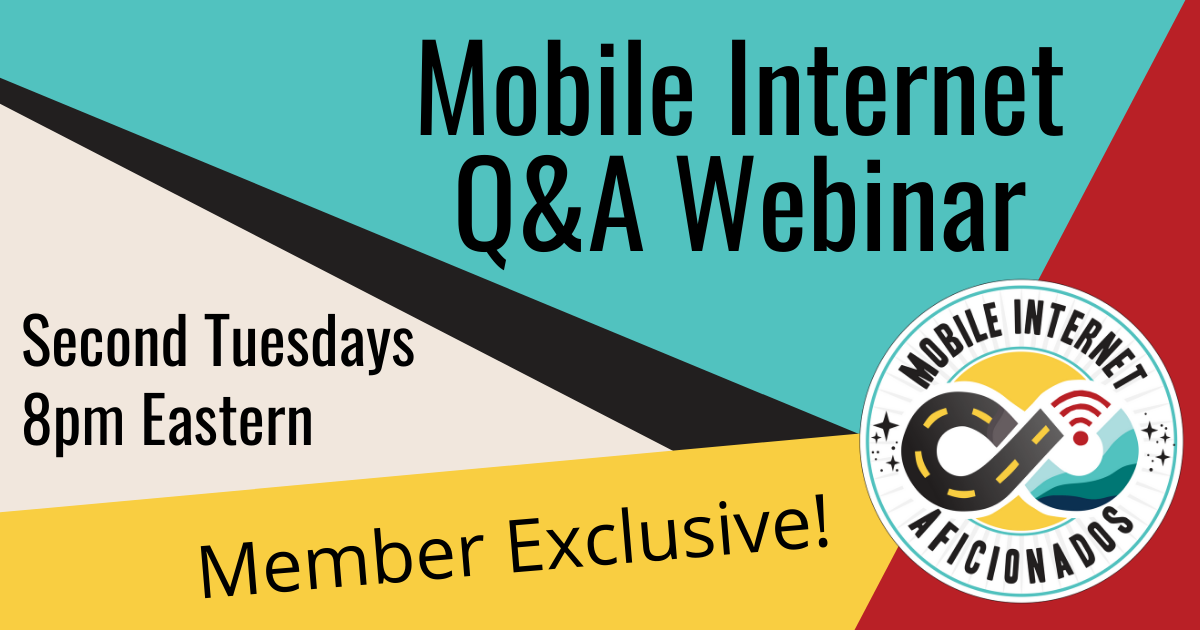 Monthly Mobile Internet Q&A Sessions: We host a live and casual Q&A session every month for our premium MIA Members exclusively. These are perfect for those in their research phase, going through our Mobile Internet Courses, or just have questions on refreshing their setup.
We are happy to field whatever mobile internet questions you have; a device or plan you're considering, optimizing your setup, a recent news items or helping explain a concept.
We strive to host these member exclusive webinars on the SECOND TUESDAY of every month at 8pm Eastern - so put it on your calendar!
The time displayed may be adjusted for the time zone your browser thinks you're in, so be sure adjust for the time zone you'll be in for the actual session.
We may also host timely or topical webinars as needed too.
Please note: Our general Q&As are NOT archived for viewing later
they are designed to be casual, non-structured, non-topical and interactive.