2015 has been a fabulous year for keeping connected on the road - with technology options, speeds, and coverage all getting better than ever.
This is our end-of-year quick update on the state of the RV mobile internet world - chronicling some of the major changes that happened in 2015, and giving a glimpse at what we're most looking forward to in the year ahead.
Below you will find recaps of the major development in Cellular, WiFi & Routers, and Satellite mobile internet options suitable for RVers.
Don't miss any future news that impacts your ability to keep connected!

The below article covers major changes in the industry.. which may be overwhelming if you're just getting started with mobile internet options.

For an understanding of the basics, we recommend starting with our:

January 13, 2016: Catch this article overviewed on the RoadTreking Podcast with Mike Wendland, on Episode RT70: Everything You Need to Know About Staying Connected to the Internet in Your RV (starting around minute 25).
---
Cellular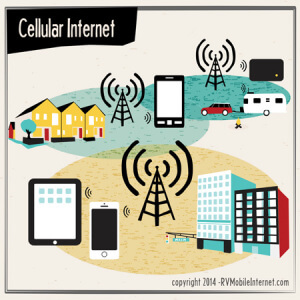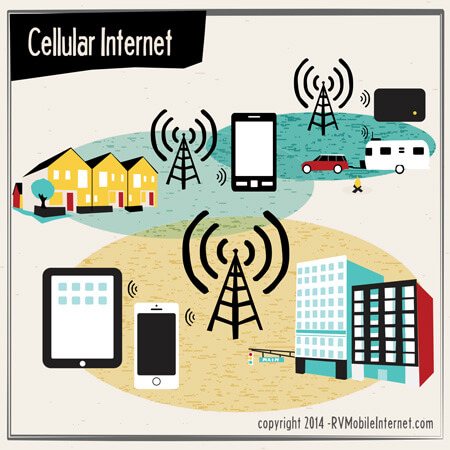 For most RVers, cellular remains the fastest and easiest way online - and things have only gotten better in 2015.
Here are some of the bigger stories and trends...
The End Of Contracts
The old dreaded two year contracts that often left RVers feeling trapped are now all but extinct. T-Mobile did away with them long ago, Verizon eliminated contracts in August, and AT&T has been phasing them out all year.
Instead - all the carriers have moved towards selling devices outright, or offering equipment installment plans (ie. financing) that clearly separate device costs from service costs.
Unlimited Data Lives On!
Much to our surprise, unlimited data has actually become less elusive and easier to take advantage of over the course of 2015!
T-Mobile and Sprint continue to sell new unlimited plans - and grandfathered plans on AT&T and Verizon can still be acquired by those willing to jump through hoops.
And innovative new resellers of unlimited plans on some carriers have appeared (see below) on the market too.
While prices for most data plans have crept slightly downward (on a per-GB basis) over the year, all the carriers have made their direct unlimited plans more expensive. Verizon raised prices on grandfathered unlimited plans by $20/mo, and AT&T is rolling out a $5/mo increase. Sprint raised unlimited prices by $10 for new customers, and T-Mobile snuck in a stealth $15/mo price increase during the Binge On launch.
Of all the options, only the Verizon plans are truly unlimited without network prioritization or restrictions on tethering/hotspot usage.
More info: Guide to Unlimited Mobile Internet Data Options for RVers (member exclusive)

Our in-depth guide to obtaining a Verizon Unlimited Data Plan:

Navigating Verizon Grandfathered Unlimited Data Plans – Assumption of Liability, Buying & Renting
(free for members)
Congestion Throttling

The FCC's new Network Neutrality rules frown on punitive speed throttling of customers making heavy use of unlimited data plans, but carriers are allowed to implement reasonable network management procedures to de-priotize traffic (ie. slow it down) of heavy users when towers are congested.
In response to the new FCC rules, most of the carriers tweaked their throttling policies for unlimited data customers in 2015 - with all the carriers except Verizon announcing or clarifying policies to slow down unlimited customers only on congested towers, and only once they have exceed around 23GB of usage in the month.
Verizon on the other hand has kept its unlimited plans completely unthrottled, and allows for unlimited plan SIM cards to be used in hot spots.
This makes Verizon unlimited plans uniquely worth jumping through hoops to acquire or rent.
Rollover Data Fails To Catch On
Early in 2015, AT&T followed T-Mobile's lead in offering rollover data (though in a more limited form), and over the summer Sprint flirted with a rollover data plan as well.
But despite T-Mobile and AT&T making rollover data a core feature - Verizon made it clear that it would never get on board the rollover train.
By the end of the year, even T-Mobile had dialed back a bit on the rollover enthusiasm - putting a 20GB cap onto its rollover Data Stash.
International Travel Gets Easier & Cheaper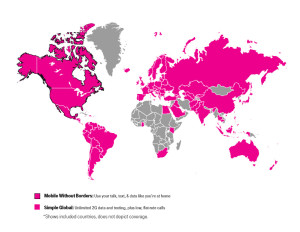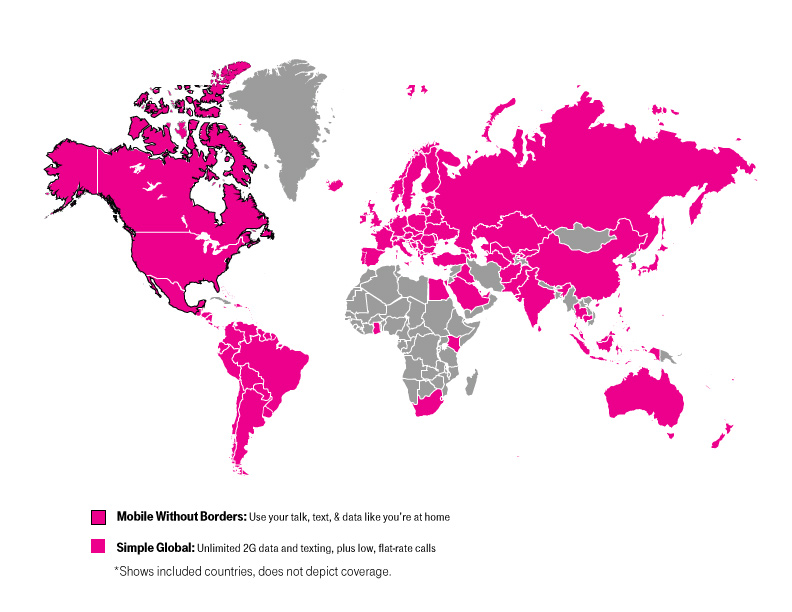 Earlier this year AT&T closed a deal to buy Mexican carriers Iusacell and Nextel Mexico, in an effort to create one unified North American network.
But before AT&T could deliver this vision - in July T-Mobile unveiled "Mobile Without Borders" which opened up the entire continent to all T-Mobile customers, with high-speed data, texting, and voice calls available with no roaming charges while in Canada and Mexico.
Ever since - the competition for international travelers has been heating up:
Traveling internationally can still be a headache - but if you plan ahead to make sure you know the right tricks, it has never before been easier or cheaper, especially for RVers headed to our neighbors to the north or south.
Our chapter on International Travel has been completely updated for the
2016 Edition of The Mobile Internet Handbook:

Crossing International Borders: RVing in Canada & Mexico and Beyond
(advanced preview chapter available for members)


A Revolution in Entertainment on the Road
The big news for those interested in media on the go was T-Mobile's "Binge On" announcement in November, which enabled unlimited mobile video streaming from a long list of streaming services - with data usage that does not count against monthly high-speed usage limits!
Services like HBO Now and Sling TV rolled out in 2015 as well - at last offering premium streaming content that does not require subscribing to cable or satellite. For those with unlimited data (or Binge On) these services (along with Netflix) can potentially replace a satellite TV subscription.
And with Amazon Prime Instant Video now offering the ability to download content for offline viewing, even those without unlimited data can load up on media at free data sources to watch later at their leisure in their RV.
And then there is Go90, Verizon's big-budget attempt to launch a hip new streaming video service for the Millenial generation.
Though it hasn't caught on yet, Verizon still seems to have big plans to push Go90 further - and they are offering free data to all customers just to get them to download the app.
Wi-Fi Calling Catches On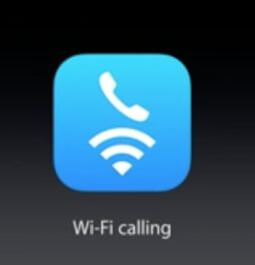 T-Mobile lead the way with Wi-Fi calling last year, and Sprint has had limited support for a long while now as well.
But in 2015 this handy feature has at last begun to go mainstream - with Sprint rolling out Wi-Fi calling more broadly in April, and in October AT&T began rolling out support for Wi-Fi calling on the latest iOS devices, with a broader range of phones to be supported next year.
Even Verizon has at last gotten on board - in December enabling Wi-Fi calling on two Android phone models, with many more devices slated to get support in 2016.
New Bands, New Buzzwords
There were several new LTE technologies and frequency bands that began to see deployments in 2015.
Verizon has continued to decommission its 3G network to free up additional LTE capacity, so if you are still clinging to any Verizon 3G devices it may be time to retire them. Verizon's LTE network however just keeps getting better and better, and the latest Verizon devices should aim to support LTE Bands: 2, 4, 5, and 13.
AT&T has assembled a patchwork network spread across more different LTE bands than any other carrier. In 2015, AT&T began to roll out service in very limited areas on the new 2.3GHz LTE Band 30, and AT&T has also now done a few trial deployments using LTE Band 29. Only a few AT&T devices actually support Band 30, and even fewer support Band 29 - so if you don't want to get left behind it may be time to consider upgrading your tech to make sure that you can access all AT&T's LTE bands: 2, 4, 5, 17, 29, and 30.
T-Mobile has been aggressively rolling out LTE Band 12 nationwide in 2015, and if you are a T-Mobile customer you will want to make sure that you upgrade your gear to take advantage of all this new long-range coverage. T-Mobile's LTE bands are: 2, 4, and 12.
Sprint at last pulled the plug on its legacy 4G WiMAX network on November 6th, freeing up resources and spectrum to devote to LTE expansion. Sprint has announced that its future is "LTE Plus" - which is its new marketing label for flagship devices and areas that support carrier aggregation technology. Sprint's LTE bands remain: 25, 26, 41.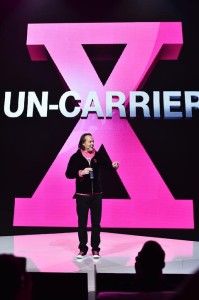 T-Mobile is On Fire - The Carrier to Watch
Throughout 2015, T-Mobile has been the most exciting company to watch in the cellular world - blowing past the floundering Sprint to become the third largest cellular provider, and announcing huge game-changing initiatives like "Binge On" and "Mobile Without Borders".
While T-Mobile's network still lags behind Verizon and AT&T in raw coverage and capability, T-Mobile's rapid deployment of service on LTE Band 12 has been dramatically increasing the raw coverage map - but only for those who have a newer Band 12 compatible device.
If T-Mobile continues on the furious pace that it has been on, it may not be long before AT&T starts to worry about being overtaken.
For RVers, we now consider T-Mobile a worthy contender as a secondary network on board - a near perfect compliment to a primary Verizon connection.
Exciting New Cellular Options
Project FI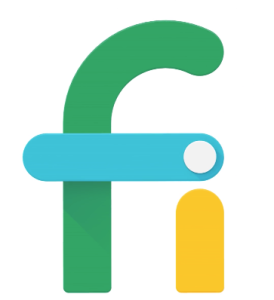 Google in April rolled out Project Fi, its long-rumored cellular service.
Project Fi is unique in that it is taking a true "pay as you go" approach to cellular data - refunding you every month for data you do not use. And behind the scenes - Project Fi phones actually use BOTH Sprint and T-Mobile cellular networks, giving you access to the combined coverage map.
Project Fi only supports a tiny handful of compatible devices, and the data pricing only makes sense for light users - but it surely does turn traditional cellular plans upside down.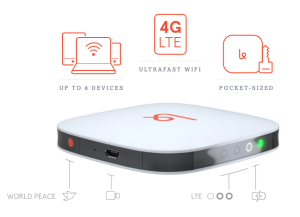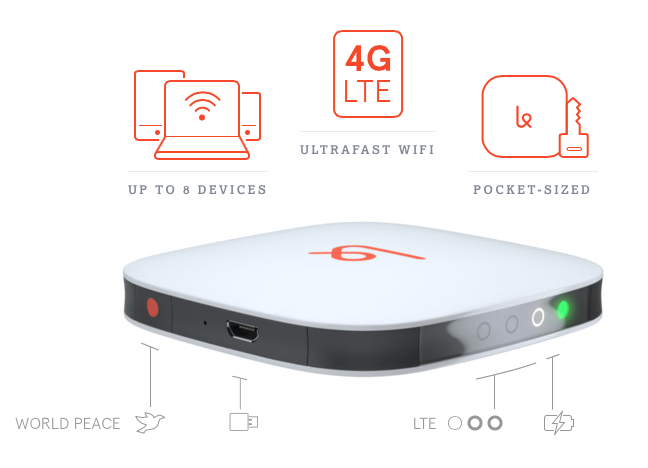 Karma
Unique "pay as you go" (with data that never expires) MVNO Karma spent the first half of the year slipping schedules - falling distressingly behind on delivering its new Sprint-powered LTE hotspot.
But Karma at last managed to get its new service launched in July, and things got really interesting when Karma rolled out an affordable unlimited data "Neverstop" plan in November.
Though constrained by the limitations of Sprint's network behind the scenes, Karma is definitely a company to watch.
OmniLynx

It all started when the Huntsville City Schools decided in August to open the doors to its OmniLynx program to the public. When word got out to the RVing community that by signing up for OmniLynx you could get a truly unlimited data plan on a Verizon-powered hotspot for just $47.75/mo, the tiny OmniLynx program became deluged and quickly sold out.
From the very beginning OmniLynx sounded too good to be true, and indeed it was.
Verizon was clearly not pleased with what the Huntsville school system had done, and pulled the plug on the service. In the end, OmniLynx service shut down on November 30th.
Those quick enough to sign up in the beginning not only were able to enjoy a few months of inexpensive truly unlimited data, but were also allowed to keep the 6620L hotspot OmniLynx had provided.
Unlimitedville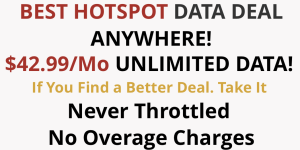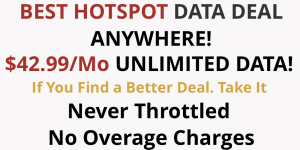 In November reseller Unlimitedville sealed a deal with Sprint to offer a $42.99/month unlimited data hotspot plan, with a 2-year contract.
At first the plan was offered to almost anyone who filled out an application, but Sprint soon put limits on the program - and it is now available only to a select grouping of qualifying business types.
If you qualify, Unlimitedville may still be a worthwhile option, but we no longer consider it of general interest to most RVers.
---
Cellular Boosters
2015 was a slow year for cellular boosters - with a lot of product delays, and a new batch of FCC certified LTE boosters finally hitting the market over the summer.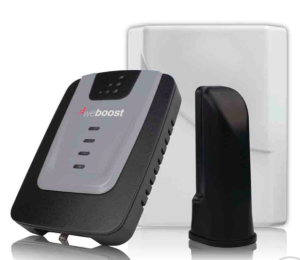 weBoost / Wilson Electronics
The year started off with the big name in cellular amplification, Wilson Electronics, rebranding itself as weBoost - and at the same time teasing about a new upcoming RV bundle, the Drive 4G-XR (RV).
But the 4G-XR slipped and then vanished from the weBoost website, only to be replaced with a RV-4G booster kit that is actually just a rebadged home booster that is not proving to be a great fit for mobile RV use.
More exciting however was the new weBoost flagship mobile booster - the Drive 4G-X, which shipped in June after a long delay.
It is almost an exact twin of the older 4G-M, but with more transmit power - potentially providing a substantial upload speed gain in the most remote locations.
Top Signal
Another new booster that made it to market in 2015, the Top Signal SolidRF 4G Extreme, didn't last the year.
Before we could even complete our testing, it was pulled from the US market due to a "patent challenge" - and it does not appear likely to return.
Maximum Signal
And the biggest RV focused booster promise of 2015 was Maximum Signal's Max-Amp, which spent the entire year just a "few weeks" away from shipping.
This booster was certified by the FCC for sale in May and the company began taking pre-orders. We received a pre-productions version of the booster earlier this fall for testing, but had to send it back for evaluation after it didn't perform well.
As of December 21st the small company's latest update was: "Now waiting on power supplies. They still have not cleared customs..."
We will keep our fingers crossed that the Max-Amp proves to be something worth waiting for, and we eagerly await other new booster coming to market in 2016 as well.
For a direct comparison of all the boosters on the market: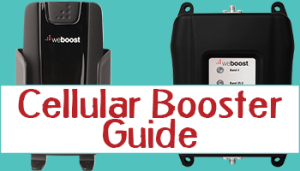 Comparison: Mobile 4G Cellular Boosters (weBoost, Wilson, MAX-AMP, SureCall)
We spent the fall of 2015 taking all of the above options on the road to 16 locations, testing them head to head.

We just published our member exclusive in-depth testing results:

2015 Mobile Cellular Booster Testing Results & Analysis
(free for members)
---
Cellular Look Towards 2016...
The 600MHz Auction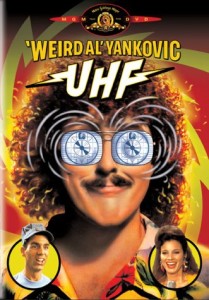 In 2016 the FCC is slated to hold a fiendishly complex "reverse auction" that will facilitate clearing away over-the-air UHF TV channels 38-51 to make space for more low frequency LTE spectrum.
Billions will be spent on this auction by cellular carriers looking to expand their capacity and increase their coverage, and potentially entirely new players may take this opportunity to enter the cellular data market.
Dish Network in particular has been making moves hinting that it may want to become (or buy) a cellular service provider.
But while who wins or loses in the auction will be the big story of 2016, it will be years before the TV channels are shut down (or relocated), new LTE bands are defined, and compatible devices are released.
To understand why low frequency spectrum is so important to long-range cellular coverage:

The Low Frequency Land Grab
(free for members)
Sponsored Data & Network Neutrality


Verizon is looking to test the limits of the FCC's network neutrality rules in 2016 by making some content on its Go90 video service free to watch without it counting against your monthly usage limits.
Instead - the data usage will be paid for by Go90 advertisers.
This is in sharp contrast to T-Mobile's "Binge On" free streaming feature, where all video providers are eligible to participate without needing to pay T-Mobile for the privilege. As a dig towards Verizon, T-Mobile is even allowing customers to watch Go90 for free.
But if Verizon's model of sponsored data catches on and passes FCC scrutiny - expect other carriers and services to follow with the potential for bundled video packages and other services either supported by advertisers or bundled into your monthly cellular bill.
LAA-LTE - Unlicensed LTE
T-Mobile and Verizon are both experimenting with short range super-fast LTE technology that combines traditional cellular data with a turbo-charged fast lane that runs on the same unlicensed spectrum as 5GHz Wi-Fi. This is known as License Assisted Access using LTE (LAA-LTE), and potentially opens the door for incredible speeds over very short distances.
It also opens the door for potential conflicts with existing Wi-Fi systems.
Though no current devices or providers support this technology outside the lab, it may begin to be rolled out commercially by the end of 2016 - assuming all the technology, standardization, and compatibility issues can be worked out.
Initially however, for RVers, it'll only be available in highly congested major metro areas where many of us don't roam - but eventually perhaps it could trickle down to handle the congestion that can be overwhelm places like crowded RV parks or rallies.
---
Wi-Fi & Routers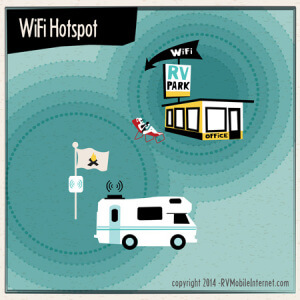 Long range Wi-Fi has been seemingly standing still compared to the rapid pace of innovation in the cellular world.
Very few campgrounds it seems have invested much in improving Wi-Fi speeds and capacity, and Wi-Fi often ends up being hardly worth even trying in a lot of places.
But even if you only occasionally connect to an upstream public Wi-Fi source, a Wi-Fi router can still serve a great purpose as the hub of a mobile connectivity arsenal.
Some Wi-Fi and router news from the past year...
New Wi-Fi Hardware Options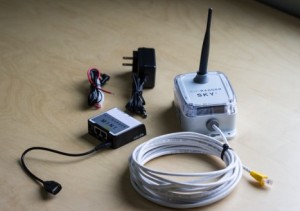 WiFiRanger Notes
RVer focused WiFiRanger started 2015 out with the massive "Phantom" 7.0 firmware update, but has struggled to get the follow-on bug fix releases out.
We've been beta-testing the 7.0.3 release for a while now, and it fixes a lot of lingering issues.
Hopefully it will be ready for the public soon.
On the hardware front - WiFiRanger brought out the small Mini router and the new WiFiRanger Sky2 roof-mounted CPE, creating a more affordable bundled option than before.
WiFi Look Towards 2016:
We really wish that more campgrounds and RV parks would invest in providing a great Wi-Fi infrastructure, but we aren't holding our breath that much progress will be made in 2016.
We would also love to see 802.11ac technology become the norm in cellular routers in 2016, and gigabit ethernet ports too.
We will be keeping our fingers crossed.
---
Satellite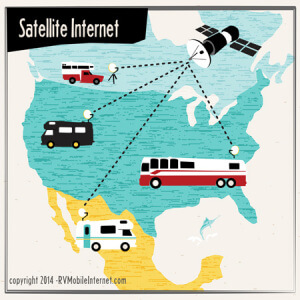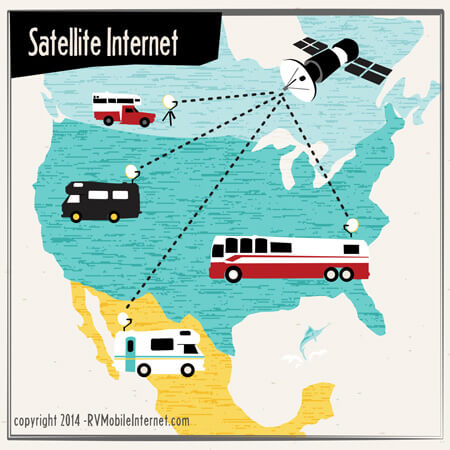 2015 has been the most exciting year for RV satellite options in a LONG time - with two entirely new services launched catering to the needs of RVers looking to stay connected while exploring the fringes of the (coverage) map.
Mobil Satellite Technologies
In July, commercial satellite gear provider Mobil Satellite Technologies announced the RV DataSAT 840 - a new consumer-focused satellite internet terminal, designed specifically for RV roof mounting!
With accompanying Insta-Sat pay-as-you-go data plans and no contracts, the RV DataSat opens up flexible connectivity options without requiring an ongoing monthly commitment.
StarBand
For those not willing to dedicate the roof space or budget towards an expensive robotic auto-aiming dish, things had seemed bleak with news that StarBand was shutting down on September 30th 2015.
StarBand was the only satellite internet service that officially supported customer-aimed mobile tripod installations, and thus was formerly a popular choice for some RVers.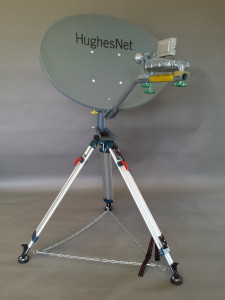 Real Time Communications
But then satellite service reseller Real Time Communications (RTC) caught everyone by surprise by announcing something once thought exceedingly improbable - spot beam Hughes based satellite service, with mobility support utilizing a (relatively) affordable tripod dish setup.
While exciting - both of these new options have some pretty substantial downsides with speeds, latency and costs.
Satellite isn't something that will be a fit for most RVers, but for those who need it - it is great to at last have better options!
Our chapter on Satellite Internet has been completely updated for the
2016 Edition of The Mobile Internet Handbook:

RV Satellite Internet Options – Past, Present, and Future
(advanced preview available for members)
Satellite Look Towards 2016 (And Beyond):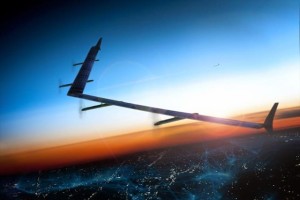 True next generation satellite internet networks are still a few years away - but in 2015 SpaceX and OneWeb took the first (small) steps towards deploying next generation low earth orbit satellite internet constellations.
And while it might not technically be in orbit, Facebook is pursuing similar next-generation dreams by testing a high-altitude laser-equipped internet broadcasting drone that will be able to stay aloft for months at a time providing high-speed connectivity in remote areas.
Expect more stories throughout 2016 as these science-fiction plans begin to morph a bit closer towards commercial reality - but don't get too excited, because for all of these plans you still have years to wait.
RV Mobile Internet Resource Center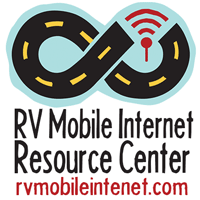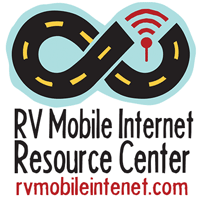 We released the 2015 edition of The Mobile Internet Handbook in February and we will soon be hunkering down to start work on the 2016 edition.
Members will of course be able to download the updated book for free as soon as it is released sometime in February.
We continue to be thrilled at how well received this resource center has been, and the support our members give that allows us to focus on this topic.
Without member support, we would not be able to create the depth of free content we can offer to our RVing community via our news center, guides, and public discussion group.
Our mission is to provide unbiased mobile internet information specifically for RVers by RVers. We research the options, share our personal & professional experience, and analyze industry news... so you can focus on what drives you.
It is our honor and joy to be able to bring this site to you, and a true joy to assist our members further.
---
The 2015 Edition of the The Mobile Internet Handbook is now discounted in anticipation of the 2016 edition. If you'd like to get started on your research, the book is still relevant in theory - just some of the details are out of date (such as specific equipment & plans). When the 2016 edition comes out, it'll be offered at an initial discount as well, so you can update. (Or join the MIA, and get free updates and access to the early updated chapters!)
[easy-pricing-table id="15509"]
Thank you all for joining us here, and may the bandwidth be with you!
Additional Information: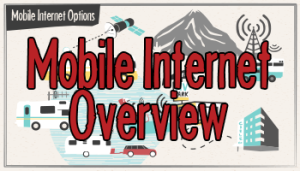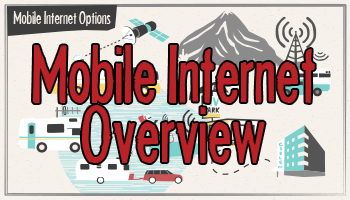 Mobile Internet Options for RVers Overview
The Four Major US Carriers – Which is Best for RVers?
2014 RV Mobile Internet Year in Review
---