Yesterday Twitter announced a "a more streamlined consumption experience" for their video media displays in your timeline feed.
What does that mean? For mobile internet users, it means Twitter is by default now wanting to consume more of your precious limited resources. The new media experience is billed as richer (ie. thus more bandwidth intensive) and videos will now auto-play by default.
This is creating a potentially preferred experience for Twitter users with unlimited bandwidth (at least as described by Twitter's own market research). Advertisers and those sending video posts also enjoy the increased visibility.
But it's not a preferred way for mobile bandwidth viewers to browse what used to be the low bandwidth 144 character at a time social media platform.
Protect your Data - How to turn off Auto-Play
While auto-play is now on by default, Twitter has also provided ways to turn off auto-play both on their browser view and in the iOS app. The features is soon expected for Android as well.
If you're on mobile bandwidth, and utilize Twitter - here's where to find the setting: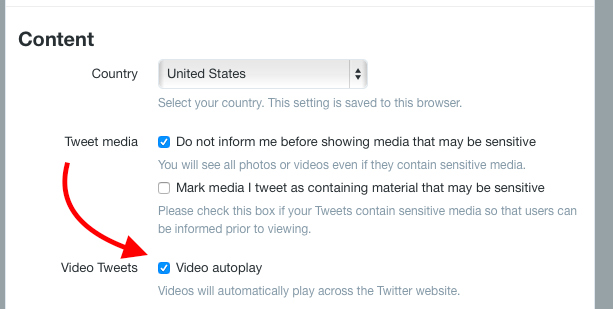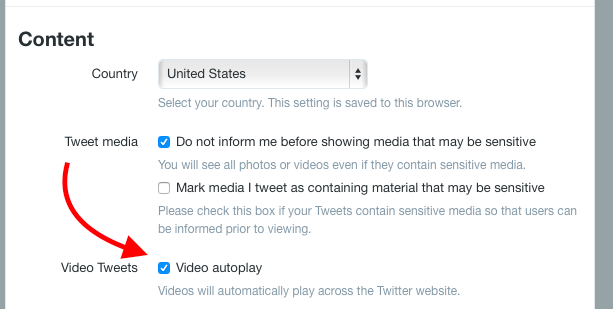 On the browser/desktop view:
Click on your User Icon in the upper right hand corner to display the Profile & Settings menu.
Select 'Settings'
Scroll down and unclick the Video Autoplay option under 'Video Tweets'
For the mobile app version:
Tap the 'Me' tab in the lower-right corner
Select the gear icon, then select 'Settings'
In the General section, choose either 'Use Wifi Only' or 'Never Play Videos Automatically' for Video autoplay.
Remember to Save your changes!
For more bandwidth saving tips:
And of course.. our entire chapter on this topic in The Mobile Internet Handbook.