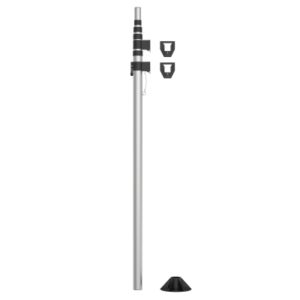 The weBoost 25ft telescoping antenna mounting pole is designed specifically for RV use, but can also be used on a building.
It's the same pole that is included with weBoost's Connect RV-65 booster kit and is compatible with most weBoost antennas (and other antennas with the appropriate mounting hardware).
The antenna does not include the parts necessary to mount the actual antenna.
News, Videos, & Status
We have tested this product and our thoughts are discussed in the member section below.
Related News Articles:
This Review Contains Additional Member Exclusive Content!
We are Honored to be Member Funded!
No ads, no sponsors, no selling (but may contain affiliate links)
Our members fund our in-depth independent reviews.
This entry may contain additional member exclusive content such as testing notes, field testing data, user interface tours, comparisons to alternatives, analysis, tips, videos and discounts.
Members also get interactive guidance, alerts, classroom and more.
---
Purchasing Options