T-Mobile's online coverage maps have always been frustrating.
Unlike all the other major carriers - T-Mobile's maps made no visual distinction between 3G, 4G HSPA, and LTE coverage areas, making it impossible for connectivity craving travelers to easily plan their routes.
Even T-Mobile's substantially updated coverage maps that debuted in January still kept the details hidden. To see the type of coverage at any given location required manually clicking on the map at every individual point you wanted to check. It remained absolutely impossible to get a high-level overview of where LTE coverage could be found.
Not anymore.
T-Mobile today unveiled its "Next-Gen Network Coverage Map" - leapfrogging from having the worst online coverage mapping tool to having by far the best.
T-Mobile describes the leap this way:
For years, every carrier has produced their network map in the same way, based on 'predictive coverage estimations.' The problem is that these maps are exactly that—best estimates. But for some time now, there have been far more advanced methods and technologies available to produce far more accurate coverage maps—based on the actual experience of real customers, like you and your family.

Still, the carriers have stubbornly held on to their old maps based on imperfect methods and dated technologies. But we are changing all that!

T-Mobile's new Next-Gen Network Map reflects near real-time customer experiences on our network—based on more than 200 million actual customer usage data points every day. On top of that − to validate and augment our own collected data − our new map also incorporates additional customer usage data from trusted third-party sources, including Inrix and others.
Not only do T-Mobile's new maps now make it clear what kind of coverage you can expect in any given area, they will actually now incorporate third-party speed test results so that you can get an idea not only where you will get coverage - but how fast it has been in that area averaged out over the past 90 days.
And though carriers in the past have often gone months between updates of their online maps, T-Mobile is promising twice monthly updates to keep things current.
Once again T-Mobile is raising the bar for the entire industry - we'd love to see every carrier promising the equivalent.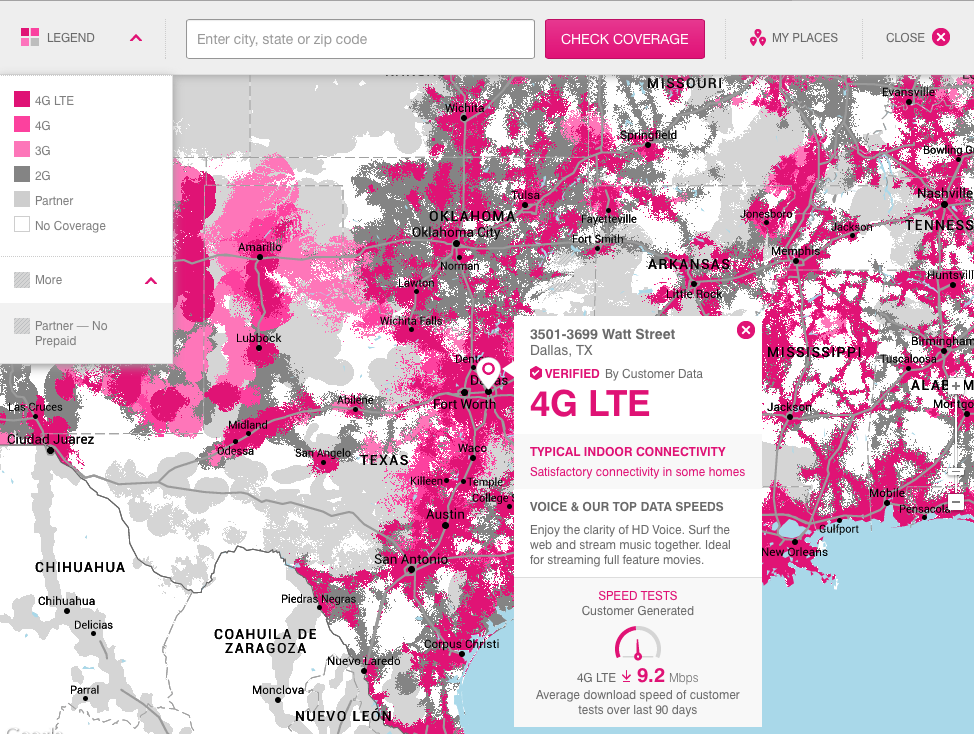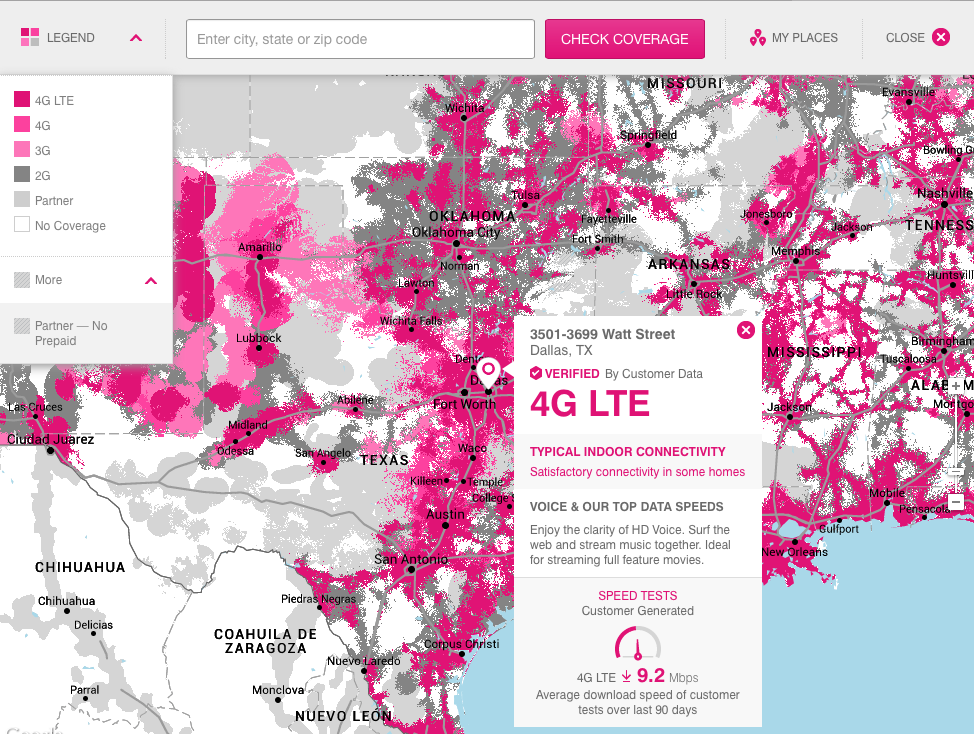 Testing T-Mobile's new maps - I am very impressed. But it is clear that the system has only just now gone live - the customer generated speed test reports only seem to be available in a very few areas right now - and a lot of the country lacks the "Verified" check box.
Once the map is fully fleshed out - this will be an incredibly powerful tool for current and prospective T-Mobile customers. Hopefully we will be able to incorporate T-Mobile's new map overlays into the next update of our app 'Coverage?' too.
RELATED FEATURE ARTICLE: The Low Frequency Land Grab (And Understanding T-Mobile's 700MHz LTE Band-12 Future)