We are so pleased to have you join us here at Mobile Internet Resource Center !
By joining, you are supporting us in helping our nomadic RVing and cruising community keep connected with unbiased & unsponsored content. That's our goal. That's our passion. Technology, mobility and helping.
Without your support, there's no way we could put so much time & attention into constantly expanding this resource center and keeping on top of this rapidly evolving topic.
This page explains all of your perks.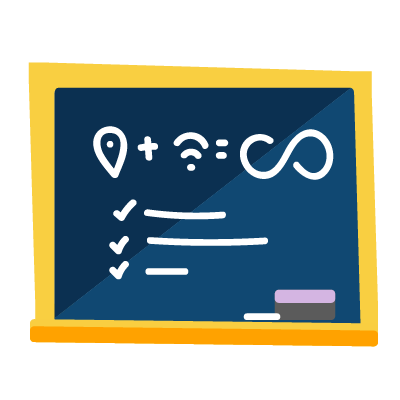 Here's a quick video tour introducing you to the resource center and how to get the most out of your membership.
Step 1: Download Your Free Copy of

The Mobile Internet Handbook
The PDF eBook version of The Mobile Internet Handbook is included with your membership. We consider this book to be your textbook as you explore mobile internet options. It goes over a lot of the theory behind what we're talking about here, and contains a lot of reference material.
You'll find our Guides, Reviews and Articles on this website supplements the book with the stuff that changes all the time.
If an updated version comes out while you're an active member, you'll get a free update too! We do also have it available in Kindle, iBooks and Print if you prefer to obtain them separately.
---
Step 2: Stay 'In the Know'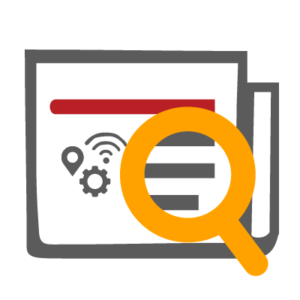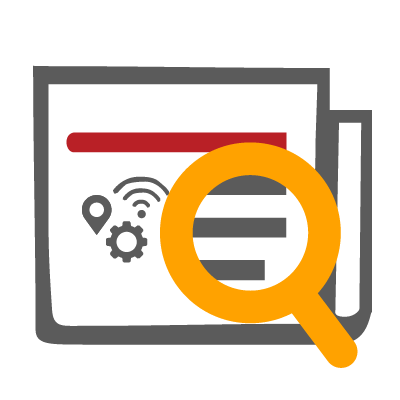 Our goal here at the MIA is to keep you as 'in the know' as you want to be.
We're constantly tracking the mobile internet industry for breaking news - which could range from new plans becoming available, new equipment released, major changes to our Top Pick solutions and more.
We offer several ways to stay informed at the level you desire:
Member Newsletters - Skimable Overview
A couple times a month we send out a special member newsletter that summarizes the news stories we're covering, webinar schedule, insider tips, letting you know when new guides are online and the latest field testing we have in progress.
In these newsletters we include a Quick Glance of the content included, as well as a bottom line summary of what's going on for each topic - with links to more comprehensive information if you want to dive deeper with us.
If there's a MAJOR BIG EVENT going on that is time sensitive,
we'll get out special ALERT newsletters too.
We use MailChimp for our newsletters, and we auto-add you to the list when you first join. We highly recommend you stay subscribed, as this is the only way we can pro-actively reach you if there's important information.
You can optionally also sign up for:
Day of Webinar Reminders
Notifications of New Stories Posted
We highly recommend you add '[email protected]' to your contacts list in your e-mail program. Some mail filter systems (particularly G-Mail) may route our newsletters to your 'Promotions' tab. Having us in your contact list may prevent this, as will moving our newsletters to your Primary tab if that occurs.
If you're not receiving them, check your spam filter (they come from [email protected]), make sure you're signed up for our e-mail list and/or check the Newsletter Archives.
Follow the News Feed
We release news articles throughout the month - mobile internet news specifically analyzed for how it applies to us RVers and cruisers.
You'll get them summarized in your newsletter a couple times a month (or you can optionally adjust your subscription to get notifications the day they are posted), and if there's something timely that might need your quick action - we issue special alerts.
But if you'd like to follow along as general stories are published:
Special Announcements Forum
If you really want to keep highly informed and geek out with us - this is where we share stories we're tracking that we're not ready to publish a news story.
We post a new thread in this special forum as insider's tips for our members. This is where breaking stories go, and we share our research as we're digging into the details.
Some topics here may never reach our News Center if they don't develop. You'll also find announcements of new guides & content there.
You can subscribe to this forum (or any forum) by clicking the 'heart +' icon on the Forum Page right under the Posts count. This will send you an e-mail alert if any new posts are made to this forum.
We also cross post new items posted here to our MIA Facebook Group.
---
Step 3: Start Your Learning
Education is our focus - helping you feel like a Mobile Internet Aficionado. We have a LOT of content here, and it can get overwhelming. Different people also learn in different ways.
We offer lots of ways to work through our content in your learning process:
Featured Guides
This page lists the guides that are most frequently references around here, so it's a great place to get started with our educational content on specific topics.
Guides (the entire Library)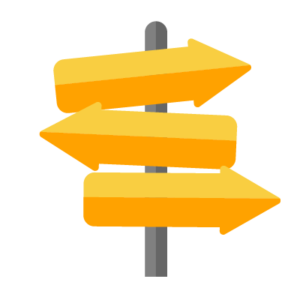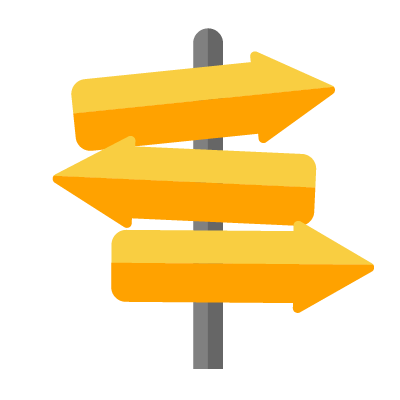 Prefer to just browse the shelves and pick the guides that you're ready for? Then head on over to our Guides Library.
You'll find the same content as the classroom & featured guides, plus even more guides on specific topics. We have nearly 100 of them, and they're organized by categories like Cellular Data Plans, Use Cases, Data Management, Cellular Equipment and more.
Our guides are meant to be a living supplement to The Mobile Internet Handbook - updated more frequently than we can update a physical book.
You'll find a mix of public and member exclusive content. And you'll find extensive videos in many of our guides to go along with the written text if that's your preferred learning style.
We just ask you not share the member exclusive portions outside the MIA. Thanks.
Step 4: Gear Center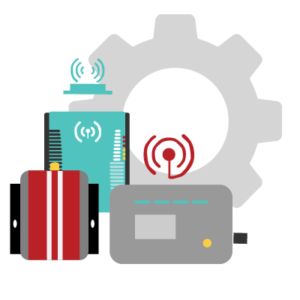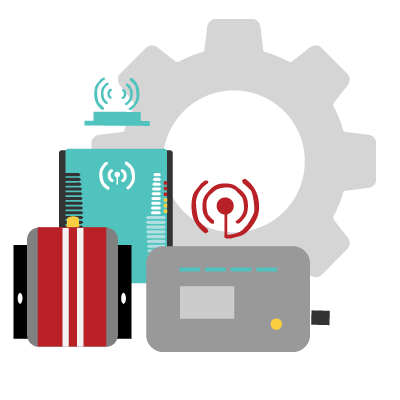 Our Gear area is where you'll find specific information on mobile internet gear.
In this area you'll find product information, our quick take and purchasing information. And if the product is something we have hands-on time with - you'll also find our in-depth reviews (member exclusive!), usage tips and tutorials.
The gear is categorized by type (Cellular Hotspots, Boosters, Wi-Fi, etc.) and within each category you can filter by specific features you are seeking.
Our product grids for each category are also embedded in their respective guides (such as Cellular Boosters, Routers, WiFi Extending Gear, etc.) - so you have quick access to our most up to date product information as you delve into educational materials.
We have our staff favorites tagged as 'Top Picks' and popular and frequently referenced items tagged as 'Featured'.
But the Gear Center isn't just about our take on an item, members can leave reviews too - after all, there's no way we can personally test everything for every scenario.

We would love it if you'd leave your thoughts and opinions on the products you use - so it can help other members. Just leave a comment on the Gear Page. Thanks!
Your 30 day money back promise. If you're not satisfied with the offerings of this membership for any reason, just let us know within 30 days of signing up. We'll be happy to fully refund you, no questions asked. (Although, we'd love to know how we can improve the service if you're willing to share.) If you set up an auto-renewing profile when you signed up, be sure to cancel that too (see below).

Signed up for an Auto-Renewing Membership, But don't Want to Renew?

: No problem. Just go to your Your Account & Billing Info page before your renewal date, and you can cancel your PayPal auto-renewing profile at the bottom of the screen.
If at anytime you'd like to change what level membership you have - please contact us ([email protected]) with what you'd desire. We'll get it figured out in a fair and reasonable way.
The MIA is intended to be a community, and as such we welcome questions in spaces where we can all learn together. Please direct questions to our member forums, private Facebook group or during Q&A webinars. We are unable to address questions via private venues like e-e-mail.
You are welcome to share your login credentials with other members of your household (RV-hold). But please don't give your login information to friends or family who don't live/travel with you. Please do encourage them to get their own membership.
The exclusive content we create is for your personal use only, and is protected under copyright. Please don't copy it or republish the content. You are welcome (and encouraged) to link to & share any publicly available content, you are welcome to credit your Membership with helping you make a decision and you are welcome share your own process with your own fans including data points you learned here. But please, help us keep exclusive content exclusive. We often have companies and inside contacts who are happy to give us sneak peaks of things coming and even give us permission to share with our members - but if they see that content leaked out elsewhere, they'll quit giving us all that advantage. If you're unsure, just ask. We're flexible folks 🙂
Be kind to one another. Please keep a positive attitude, treat others with respect and keep off topic posts in the off topic forum area.
No unrelated commercial content or spamming, please. Of course we're going to be talking about tech products here and linking to vendors for further information and purchasing. But please, no blatant selling of unrelated services or products. Definitely no spam.
Mobile internet vendors & company representative policy: We do not allow products or services we cover to have an official presence in member interactive places. However, we recognize that some who represent mobile internet related products are also nomads themselves, and would like to join for their own personal interest. And we welcome this. We just ask that if you do represent a product that you refrain from posting anything that could be seen as marketing of the product. If you see a fellow member with a question about your product that you can answer, that is most appreciated - just please be transparent about your affiliation, and keep it supportive not 'selling'.
We'll issue a warning to anyone who we feel is not participating within these guidelines. If it happens a second time, we do reserve the right to remove forum & commenting posting ability from membership privileges. We really hope it doesn't come to that however.
Please also read the general Privacy Policy and Terms of Use for the entire site, which also apply to your membership terms.