Start Your MIA Membership!
We're so glad you're joining us! Let's get your membership started!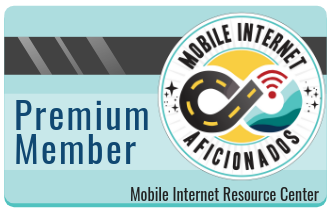 MIA Membership Benefits Include:
We Offer Two Membership Options:
Annual Subscription
$97/year
Intending to join us for the long term? Awesome!
Because your ongoing support helps us better plan our resources - we're happy to lock in this discounted rate if you setup automatic re-curring annual renewals.
This is not a contract or commitment - you can easily cancel future renewals.
Single Year
$109
Not ready to think long term? No problem!
Start with a single year membership.
At the end of the year, we'll send you a reminder and you can elect to manually renew at the current rates if you want to continue your membership.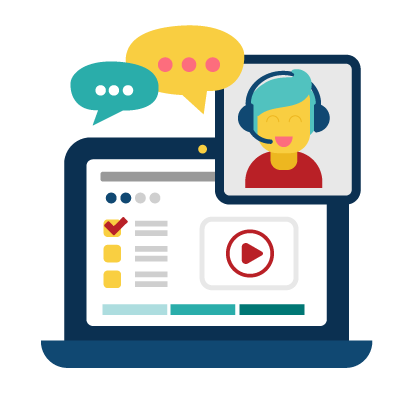 Optional Add-On: Mobile Internet Video Course

Add the Video Course Now to Your Membership for just $100
Just getting started with your research?
This 44 video course is designed to help you make informed choices in assembling your ideal mobile internet setup to match your journey - from understanding your unique mobile internet needs, the challenges and the fundamentals of cellular, Wi-Fi and satellite.
There are quizzes to check your progress, an assessment worksheet and 15m private video sessions with our staff to answer questions.
Save $29 with our membership bundle!!
Video course is regularly $129 if you add it on later.
Continue below to setup your new MIA membership and check-out directly with a credit card. Or if you prefer PayPal, click the button to the side.
Coupons
We have only issued a few select codes - to existing book owners, members of partnered RV clubs and to readers of supportive bloggers
Have a past edition of 'The Mobile Internet Handbook' ?
For 2015 and newer editions: Check the back of the book in the 'Go Further' or 'On-Going Conversations' chapter for your coupon code.
For the 2014 edition: Use the 3rd to last word defined in the glossary as the coupon code.
Coupon policy: Coupons only apply to new full MIA memberships (including the video course bundle), and only one coupon code may be redeemed. Multiple codes/discounts can not be combined.