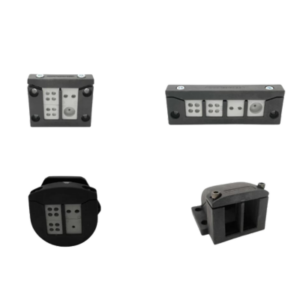 MobileMustHave's modular cable management systems are designed to help you route, organize, and seal your antenna, solar, and Starlink cables. The systems are watertight and designed for both RV and marine applications.
MobileMostHave partnered with Icotek, a leading German manufacturer of cable entry and cable management solutions, to build these products.
Specifications
Mounting Types: Surface, flat, 90 degree
Supported Cable Sizes: 2-8mm
Retail Price: $37-$39 for a preconfigured system
News, Videos, & Status
Related News Articles:
This Review Contains Additional Member Exclusive Content!
We are Honored to be Member Funded!
No ads, no sponsors, no selling (but may contain affiliate links)
Our members fund our in-depth independent reviews.
This entry may contain additional member exclusive content such as testing notes, field testing data, user interface tours, comparisons to alternatives, analysis, tips, videos and discounts.
Members also get interactive guidance, alerts, classroom and more. 
Purchasing Options
Purchasing Links & Disclaimer
We don't sell stuff, we are primarily member funded. Some links below may be affiliate links (see our disclaimer), which also helps fund MIRC.
The vendors displayed below provide larger discounts to our MIAs that we have negotiated instead of displaying affiliate links while they are logged in.
MIA Discounts - Learn & Save!
Our Mobile Internet Aficionados (MIA) get special discounts from the below vendors. Members please check for discount codes before ordering. With savings up to 11% off, you could save more than your membership cost!
Affiliate vendor links - using these links helps support MIRC's mission (MIAs, please log in to get special discounts):