Become a Premium Member
and Support the Mobile Internet Resource Center
This site is made possible by member support. Mobile Internet Aficionados (MIA) is our premium membership level that includes all of our content, discounts, interactive guidance and alerts. It's designed to help you become an aficionado!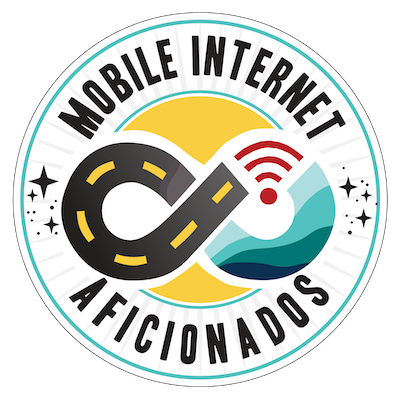 You've Reached MIA Exclusive Features
Members, please login above to access this content - thanks!
(If you can't remember your password, you can reset it using this link: Lost Password)
Not a Member Yet?
The feature you are trying to access is provided exclusively to our premium members. We invite you to consider a Mobile Internet Aficionados membership, and you too can gain access to our exclusive in-depth articles, Q&A forums, alerts, product reviews, bookmarks and community interaction.
Read more below about our memberships:
Is Mobile Internet an Important Part of your Lifestyle?
If you consider internet access almost as necessary as fuel, water, food and electricity - you've come to the right place. 
Whether you're working from the road or water, attending online classes, keeping in touch with friends & family, planning your next destination, sharing your adventures or keeping entertained. 
Assembling the mobile internet solution that fits your unique lifestyle can be an overwhelming challenge. Especially since there are so many options, and they change all the time!
We've made it our focus to keep on top of this rapidly changing industry and maintain educational resources to help make this stuff easier to understand. ... so you can concentrate on what drives you!
What is the MIA?
(Mobile Internet Aficionados)
We are primarily member funded, our MIAs make all of our content possible without influence of advertising, sponsorships or selling you 'stuff'. For that support, our members go further than our free content. 
Our Goal: To Save you Time, Money & Frustration
Exclusive Content & Perks

Get access to in-depth guides, courses, product reviews & field testing notes, alerts, videos, interactive guidance, and insider tips. With our content, you'll not only be better able to make the right choices for you - our vendor discounts can even save you more than the cost of membership. 

Educational Focused - Become an Aficionado

We firmly believe in our approach that everyone's mobile internet needs are unique and there is no best setup. We focus on creating content to help you understand and choose your best solution. There is a learning curve, but our team is here to help you navigate this. 

Up to Date & Ahead of the Curve

We make it our mission to keep our eyes and ears focused on this niche topic - from constantly scanning content, industry contacts and our public outreach. You'll have access to constantly updated content to make informed decisions based on the timely content. 

Community Focused

We are dedicated to helping our nomadic community stay informed on this topic, and through member funding we can provide a lot of our content for free. Our members also become part of our community through our forums and webinars - helping each other in addition to our team.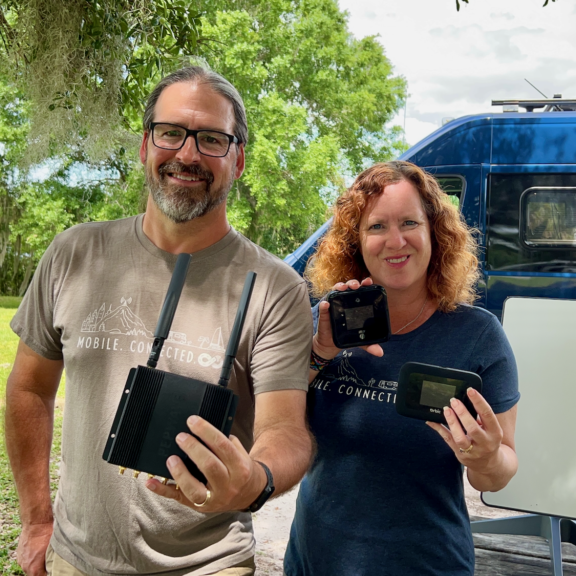 The Mobile Internet Resource Center was founded in 2014 after Chris & Cherie shared for years about this topic on their travel blog at Technomadia.com. They became full time technomads in 2006, taking their high tech careers on the road traveling by various RVs and boat.
As the resource center has grown, so has our team to keep the incredible amount of content we're covering updated and helping our members find their right solution. Meet our team on our About Page. Our team is made up of fellow nomads who depend on mobile internet themselves. 
What Our Members Are Saying:
We were just about to get on the road full time and needed more GBs for our Verizon MiFi…and here comes the MIA newsletter notification about killer deals from Verizon. I called Verizon immediately and added 150GB to my MiFi for a super low price. The Verizon associate didn't even know about the deal - it was that fresh!! MIA is an outstanding and necessary service for us full timers work on the road. Looking forward to some of the upcoming webinars. THANKS MIA!!
Nic M
Thank you for your detailed, unbiased, and easy to digest content. It was critical to my being able to work from the road.
Christine O'Neil
Even after working full-time on the road and sea for nearly a decade, I still rely on the Mobile Internet Resources Center's expertise to keep me up-to-date and informed on the current best options for mobile connectivity. Their expert research, advice and thorough product testing have saved me both time and money when it's come to choosing the best options for my own business. Mobile Internet Resource Center has been invaluable in helping me keep connected wherever I may roam.
Kerry McHale
I love this team of people that spend so much of their time researching and testing new mobile internet equipment, data plans and carriers. They make it so I have a one stop to compare my choices and get an unbiased opinion of what will and won't work for my needs.
All I needed to do is to read the research that they had done. Now I am just waiting for some 5G routers to come out with load balancing. That and I am waiting for Starlink to go mobile.
If you want the best mobile internet information This is the place to find it.
Gary Pratt
Not only is the arena of mobile internet incredibly complex, but it's also constantly changing - sometimes on a daily basis. Staying on top of all of that is a full-time job, and that's exactly what our friends Chris & Cherie over at the Mobile Internet Resource Center do!
If you haven't already checked out their website then I highly encourage you to do so. They provide a huge amount of content for free - industry news, guides and reviews - but becoming a member of their MIA (Mobile Internet Aficionados) group could be money well spent if you want to find the best setup for your specific needs.
Matt and Diana- Adventurous Way
Chris and Cherie are OG full-time digital nomads and have been traveling for nearly 15 years! They both work on the road and knew that this lifestyle couldn't work long-term without solid internet. After years of testing and experience, they've become the gold standard for understanding and finding gear for internet for RVers.
Heath and Alyssa – The RV Entrepreneur Podcast
MIA - Mobile Internet Aficionados - is an ESSENTIAL RESOURCE for our nomadic household. Premium Membership access to the Mobile Internet Resource Center has paid for itself many times over. If you need to work from the road, or simply can't imagine your nomadic life without streaming Netflix, then paying for this membership is a no-brainer!
Researching & tracking all this stuff myself would break my spirit in a week.
This is a pay wall worth paying for!
Michelle Dahlin – The Status Crowes
If you want true in-depth coverage of Internet Connectivity on the road the best resource for this is the Mobile Internet Resource Center. Chris and Cherie do an outstanding job covering this subject including all the latest updates and changes.
Tony Barth - Stressless Camping
Don't pass Go. Don't collect $200. Instead, check out Mobile Internet Resource Center, founded by our friends Chris and Cherie. They are THE experts on mobile Internet, and have been since before we started traveling full-time in 2014. They have a ton of free content available, as well as a membership program with more customizable resources. We can't recommend them highly enough. Anyone who tries to design a mobile Internet solution without them is wasting time reinventing the wheel.
Eric & Britany Highland - Hourless Life
The opportunity for this adventure, being full-time on the road, while still working, all hinges on one thing, access to the internet wherever we are.  Not just access, but reliable high speed, capable of supporting video calls, file transfers, and the occasional streaming TV show or movie. 
But this technology constantly evolves and selecting plans and hardware can be overwhelming.  Luckily we connected with Cherie and Chris at the Mobile Internet Resource Center.  A wealth of information, resources, and honest to goodness helpful guidance and responses to our ongoing calls for help.  This is what they do full time and it shows.  Do yourself a favor, become a Mobile Internet Aficionado.  
Julia and Robert – Livin Large
If  your work depends on stable internet, we highly recommend becoming a member of RV Mobile Internet Resource Center. Cell and data plans are constantly changing. This is the source for staying connected on the road.
Nathan and Marissa – Less Junk More Journey
I am a new member and I cannot believe the depth of the information on this site. I am not easily impressed but this has got to be the most informative site on the web. I am very thankful that I found it!
Timothy Allbritton
Everything we've learned about mobile internet we've learned from them. Their yearly membership is ABSOLUTELY worth it and we would not be able to travel full-time without them.
If there is only one membership you will buy before traveling and working full-time, it should be this one.
Julia and Steve - Hungry for Tomorrow
I'm a member and I can attest that I can sound like I really know what I'm talking about, but only because I have read these guys.
Mike Wendlend - The RV Podcast
If you are considering becoming a member ...just do it!!
It's been one of our best investments we have made in our journey to preparing ourselves for RV life. Honestly, we have been overwhelmed by the level of professionalism, depth of knowledge and unbelievably fast responsiveness. And the online resource centre....unbelievably well organized and user friendly. What a gift you are to the rv/boating community!
So happy for you that you have taken your strengths and passion and moulded it into a career that truly embraces your lifestyle choices and helps others. You and your team ROCK.
Sharon Tremblay
My wife and I have recently retired and are hitting the road full time.
First off you have really helped us in our endeavors to stay connected while we start off on our adventures. We are definitely not tech savvy but you have really made it simple to understand and acquire the proper equipment to get started with and a little bit of insight of what we might need as we progress along.
We truly appreciate everything that you provide and definitely recommend you to everyone that we run into. Hopefully our paths will cross one day and we can thank you in person.
Chester Chapman
Finding this site was like solving the DaVinci code for mobile internet!
While you can get some great information on the free portion of the web site, with the MIA membership you get access to all of the nitty-gritty details as well as awesome in-depth summaries and training. THIS is the kind of information one needs when researching the technologies available and the products that use those technologies before hitting the road.
Any time there's a relevant change or new story specific to mobile internet, MIA is on top of it! They sometimes get the scoop well before it's public!
Chad Florian – Changing Lanes RV
We owe our blog and podcast and everything we do online to Chris & Cherie because without their information, Heath & I would still be bickering over who could sit closest to our hotspot so our email would load faster.
They are on top of all the latest news, the best gadgets, and the best networks. I love knowing that as part of their community, I never have to do any of the research for what plans are best because they've already got a blog or a video or a post on it with all the details fully explained.
Alyssa Padgett – The RV Entrepreneur
Internet options in North America, and specifically the USA, are plentiful. It can be a bear to wrap your head around. These guys are the gurus and can help guide you along based on your needs and budget.
They have more gear reviews than I have sunglasses.  And for those that know me, that's a statement.
Nikki Wynn – Gone with the Wynns
As mobile Internet and cellular plans are an ever-changing landscape, we look to mobile Internet and technology experts to keep up with the latest. The best resources we have found include RVMobileInternet.com. Their service has saved us thousands of dollars in connectivity fees since joining in 2014, and helps us stay on top of the latest plans and ensures that we always have the best solution for our needs.
Marc and Julie Bennet – Living the RV Life (book)
Everything, and I mean everything, you need to know about getting and staying connected on the road (or water).  From extensively tested gear guides to tips on working remotely, streaming movies, and boosting signals, you will not find a better resource for mobile internet information anywhere.
Amanda and Tim Watson – Watsons Wander
Mobile internet solutions are decisions that I have been putting off for nearly a year because of the amount of time it was going to take me to do the proper research.
All I did was spend a little bit of money on your membership, take a few hours to read all of the incredible research you had completed, and magically, I had nearly everything that I needed to move forward.
And that makes me a happy (full time) camper!
Karl Nordstrom
Mobile Internet Resource Center is a top-notch mobile technology resource. Chris Dunphy & Cherie Ve Ard have been on the road full time for the past 10 years.
Working remotely as they roam - they practice what they preach through first hand experience.
You will learn critical information that will help you stay connected as you travel.
Escapees Magazine – Escapees RV Club
If you rely on mobile connectivity for your travels and are looking for concise, clear and relevant info I can't recommend this site enough. 
I've learned more in just a few weeks on here then I could have in months of self-research.
Nina Fussing  - Wheelingit blog
Let's face it guys, you are the gurus that beat all other gurus. What you don't know you learn and what you learn you are able to disseminate in an easy to learn and absorb way. 
I've been in tech and the computer industry for over 35 years and you guys are still able to blow my socks off with your in depth knowledge.
Sonja Barrie
Lock in MIA for just $97/yr - Price Increase Coming!
We've not had a price increase in over 3 years - and the time has come. Lock in our low $97/year MIA membership price by the end of 2023!
Also - Save $77 on our Getting Started Video Course Bundle. Just $149 thru the end of 2023!  (Regularly $226 - coupon codes not applicable)
Annual Subscription
Single Year
Library Card
Newsletters & Notifications

Exclusive Content: Guides, Reviews & Analysis
MIA Membership
All Library Card Features

+ Interactive Guidance: Forums & Webinars

+ Insider Tips & Testing Data

+ Vendor Discounts (Save $)

+ Mobile Internet 101 Course
Getting Started Bundle
MIA + Video Course
$149 now, then $97/yr

$161 (reg $238)
+ Mobile Internet Video Course - 44 Lessons ($129 value!)

+ Student Workshops - Video Interaction with our Staff
Because your ongoing support helps us better plan our resources - we're happy to lock in this discounted rate if you setup automatic recurring annual renewals.
Coupon codes are only valid for new Mobile Internet Aficionado memberships ('Library Card Access' not eligible) and only one can be used per new membership and can not be combined with sales/specials including the Video Course Promotion
MobileMustHave Insider Memberships
Our Education & Action partner at MobileMustHave offers Insider Memberships that includes memberships to this resource center. If you are narrowing in on purchasing gear & plans from MMH, it is worth looking at their membership instead for the additional perks. You can also start with our membership for your research phase and upgrade if you end up purchasing from MMH with a pro-rated refund. 

Login to re-activate your membership at our returning member rates.

Memberships make a great gift for an RVer or boater - they take up no space!

Our Supporter Level is $25/year, and you'll get our news stories in your inbox.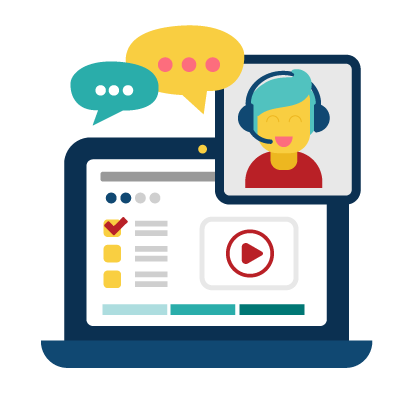 Holiday Promo:
Getting Started Video Course Bundle
  Save $77 with our Video Course Bundle

Add on our video course with your new membership! Regularly $129 to add on to an existing membership (coupon codes not applicable).
Offer applicable thru end of 2023
Mobile Internet Video Course
Add-on Option: Recommended for those just getting started!
Our video course is designed for those new to this topic to most effectively get up to speed. From understanding your unique mobile internet needs, the challenges and the fundamentals of cellular, Wi-Fi and satellite. The course gives you a solid foundation for using the rest of our content to make informed decisions.
There are 44 videos, quizzes, an assessment worksheet and interactive guidance in our forums. Students can also attend Student Workshops video session, to get more focused guidance from our staff.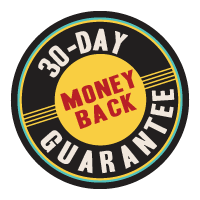 We're pleased to offer a ton of free guides & videos here on the resource center that should give you a good feel for our style and depth of content. We encourage you to utlize the free stuff before joining and see if our content clicks with you.
It's our hope that by the time you decide to join, you've already received value from our resource center and want to support it.
However, if you find that in the first 30 days that becoming a member was not the right fit for you - just ask. We'll be happy to refund your full membership fee provided you've not utilized any vendor discounts. 
More Information On the Membership Levels:
Our Library Card Holder level is the basic membership.
It's meant for those who are more self paced with an existing understanding of this technology, don't desire interactive assistance and/or who have already assembled their setup and just want to stay up to date on the latest.
The benefits included are:
Exclusive Content - Guides, Reviews, Videos
We release most of our in-depth mobile internet guides, product reviews, guides and produced videos to our paid members exclusively.
You'll also find extra tips and insider info embedded in some news articles, just for members.
Note: Library Card Holders however do not get access to content contained in our community interactive areas (forums, comments, groups, webinars). You will miss out on discussions, comments, troubleshooting, questions/answers and member sharing. Our staff also posts unconfirmed breaking stories, insider tips, in progress testing notes of gear, and alerts in these areas. Once confirmed/finalized, this content is moved to articles, guides and gear center entries available to all members.
E-mail Notifications & Newsletters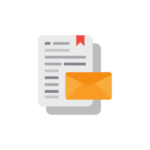 Our exclusive newsletter delivered by e-mail at least monthly (usually twice) summarizing new content on this site.
This means you don't have to pro-actively check in to see what's up if you don't want to - just check your mail and skim the newsletter.
Our newsletters are more in-depth and comprehensive than our free public monthly summary, and might contain member exclusive insider tips.
Special Alerts - We issue special breaking news alerts if we hear of anything that might impact our members that needs to be acted on quickly.
Extra Features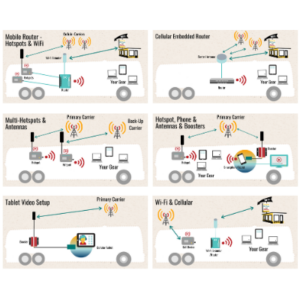 Throughout the site we have provided some extra features to make your time with us easier, including:
Sample Setup Explorer - our interactive area to explore sample setups to make learning & deciding on your approach easier.
Member Dashboard - get a quick glance at new stories, new gear, forum posts, alerts, videos, newsletter archives and more.
Bookmarking - Easily save guides, gear pages, articles and more to come back to later via the Dashboard.
The MIA is our full membership level. It's most ideal for those starting their research to assemble their setup, are doing a total refresh or for those who want to tap into the wealth of knowledge a community can provide.
Library Card Access
You get all Library Card benefits, plus:
Mobile Internet 101
This structured course walks you through our guides - ramping you up from understanding your options, assessing your needs to selecting your plans & gear. Get a free preview of Section 1 in Our Classroom.
For visual learners or those just getting started - we also offer for an additional ad-on fee an optional Video Course that includes student workshops with our staff.
Interactive Community Areas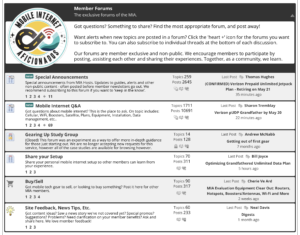 Got questions? Need help or guidance? MIAs have multiple venues for reaching out to the community, and our staff.
Ask in our member exclusive forums, in comments on articles & guides, in our private Facebook Group and during our regularly scheduled casual Q&A video webinars.
Insider Aficionado Access
We constantly have our eyes out in multiple places to try keep ahead of the industry. When we're at liberty to do so, MIAs get advanced notice - including tips we've picked up on, upcoming products, warnings of upcoming changes, breaking stories we're still researching and heads-up on limited time offerings.
We also share our testing in progress notes of gear we are evaluating before that information is ready to become a full review in the Gear Center.
Webinars
We host member exclusive Q&A webinar to ask questions of our staff in a casucal interactive platform. We also host special edition webinars if they are merits with major breaking industry developments. See the schedule on the bottom of every page of the website.
Vendor Discounts
While we are not sponsored by any vendor or manufacturer, several extend special discounts to our MIA members. They include: MobileMustHave, WiFiRanger, weBoost, TechnoRV, Insty Connect, Onboard Wireless, Speedify, Waveform, Powerful Signal, 5GStore, Wireless Haven and more.
Discounts can be as much as 10-11%.  Our content can help you make informed decisions AND potentially save more than your membership cost if you're contemplating major purchases.
Our members also have access to purchase our Mobile. Connected. T-Shirt year round! We do occasionally offer this shirt to the public, and release special editions too.