Gaming for RVers & Cruisers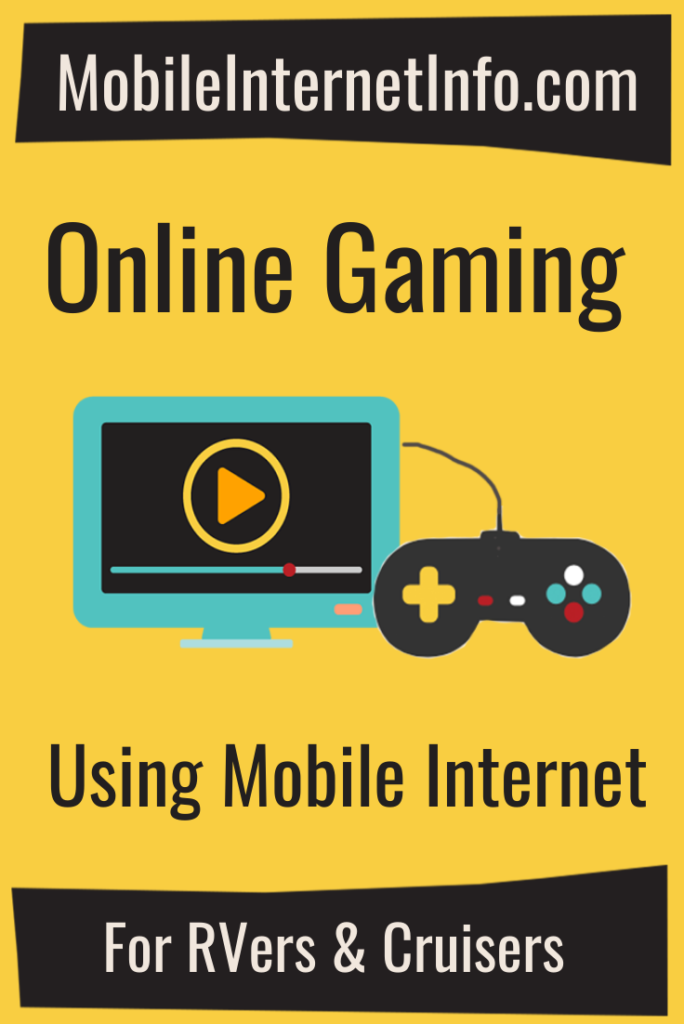 Do you love to play online games, but aren't sure how to play them over mobile internet?
This guide will show that gaming on the road is definitely possible, even with the limitations of mobile internet. We'll give you the information you need to avoid the major pitfalls and share our tips to make your gaming experience enjoyable.
In this guide you will learn:
The critical differences between gaming on wired home internet and mobile internet.
How to make mobile internet work for different types of games on PC and consoles.
How to monitor and manage bandwidth usage for online gaming.
How to manage game patches and patch/launch software including via Steam, XBox One, Playstation 4, and Nintendo Switch.
Many other tips, tricks, and information will be covered including:
This Guide Brought to You by Our Members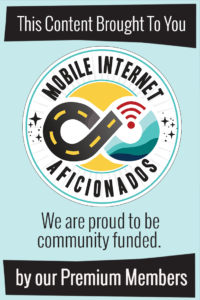 We are honored to be able to present the basic sections of this guide for free without 3rd party advertising.
This content is brought to you by funding from our premium members.
Our members have access to the entirety of this guide, interactive guidance, product reviews, alerts, vendor discounts and more.
If you're a member, please log in above to see the member exclusive portions of this guide.
If mobile internet is an important part of your lifestyle, here are ways you can help:
---
Overview
As with most aspects of mobile internet, what you need to successfully game online will depend on a host of factors. Although there will be times when some games can't be played, or can't be played enjoyably, in most cases mobile online gaming isn't as difficult or expensive as you might believe.
Flexibility is a key part of a mobile lifestyle - and this includes being flexible around what you play online, and when.
In today's connected world, there are many options for accessing the internet while traveling but they often are, from a gaming perspective, quite different than what is available on a wired home connection.
Mobile internet options are definitely more complicated, and potentially more expensive, than a home wired internet connection and can pose technical challenges to enjoyable gameplay. These challenges are different from other mobile internet uses, like web surfing and watching videos.
This guide will give you the information you need to navigate these challenges and make mobile gaming a part of your mobile lifestyle.
Let's get started!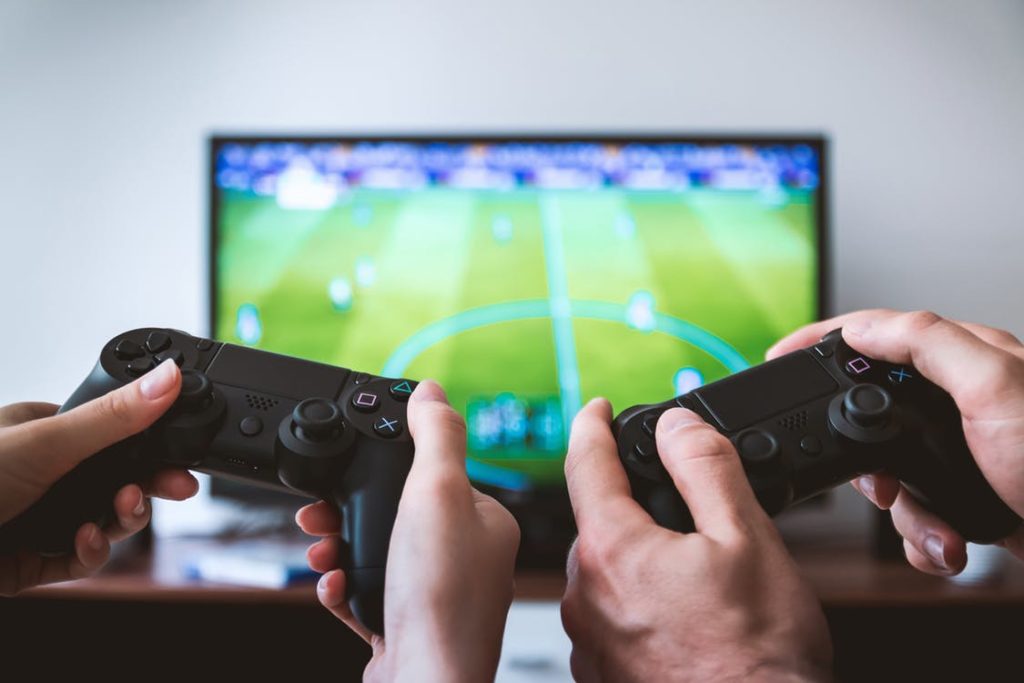 ---
Assessing Your Mobile Internet Gaming Needs
There are so many factors that go into mobile internet gaming that it's not possible to give definitive guidance for every mobile gamer, but we'll present some guidelines and options to consider when analyzing what will work best for your particular needs. When planning your setup you'll need to consider the following factors and weigh their importance:
Travel Factors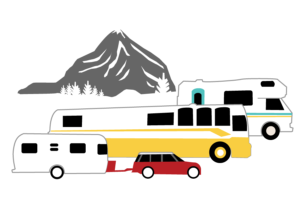 Travel Frequency - Do you plan to move every day? Week? Month? Or will you stay somewhere long term? Moving often means more variability in your connection. Staying somewhere long-term opens up options like ordering wired internet service at your location or optimizing your connectivity for a particular location.
Travel Location - Where will you travel and what options are available in those locations?

If you stay close to cities you'll have more options for both cellular service and Wi-Fi, but may encounter congested towers with slower speeds.
If you stay in the boonies you may have only one or even no options available, but you may also occasionally find blazing-fast uncongested cellular towers.
Gaming Factors
Type and number of gaming devices you need to support. The more diversity you have, the more data you'll need to keep your games current and the more complexity you'll have in managing everything. A large gaming library requires more frequent patches, which will use more data and bandwidth.
Organized clan/team play. Do you need to play on a schedule and/or on specific servers? Mobile gaming can be a challenge if you play competitively or as part of a dedicated group on a fixed schedule. Making it work will require a lot of prior planning to ensure you have the connection you need when and where you need it. We recommend arriving at your next location in plenty of time to test out your options before you're expected to log in.
Number and types of games you play. Your gaming library and interests will drive how much data you'll need for patches and how sensitive you are to latency. A gamer who plays one game consistently will have different needs than a gamer who buys new titles every month.
Gaming services. Consider what services you use and how they affect your needs. The needs for a basic gamer are very different than for someone who plays near full-time or streams live on Twitch.
Budget
A bigger budget will afford more options and give your travel and gaming lifestyle more flexibility. But a big budget isn't necessary to make gaming a reality in most cases. Consider your gaming needs in line with your other internet needs and the needs of the others you travel with. In many cases, your general mobile internet plan will work for your gaming needs or can be supplemented for minimal cost. A bigger budget can also buy redundancy which is always valuable when it comes to mobile internet.
---
Game Platform Overview
Video games are a huge and growing market and, with advances in technology, games are more diverse than ever in terms of gameplay, interactivity, and platform. Almost all games now come with an online play mode, and many games today require internet connectivity for single-player gameplay as well as for patching and authentication.
Gaming platforms are also more diverse than ever and include everything from handheld devices to consoles to smart TVs. Below is a list of gaming platforms in rough order of popularity:
PC: Games that run on an actual computer, usually Windows, but also sometimes Mac and Linux. Included in this category are games designed to run in a web browser.
Console: A dedicated gaming system like Microsoft Xbox, Sony PlayStation, or Nintendo Switch. Modern consoles have advanced features that expand their capabilities outside gaming.
Smartphone/Tablet: Games that can be played via an app. Although only a decade old, this category is seeing massive growth.
Cloud Gaming: Also called Gaming-on-Demand or game streaming. This relatively new category works like cloud computing. Everything in the game takes place on a remote server which streams the gameplay as video to the player through a simple interface. These games are platform-independent and typically don't need dedicated hardware. The downside is that cloud gaming consumes a LOT of bandwidth.
Other Options: Handheld devices, VR Headsets, and non-gaming devices like Smart TVs, Apple TV, Roku, and other internet-connected devices are all increasingly popular gaming options.
Additional Member Only Content :

Has this guide been helpful so far?
Well.. there's a lot more below available to our members - as well as dozens of other guides like this, videos, a classroom, forums, webinars and more. All specifically created for helping keep RVers, cruisers and nomads online.
---

Hopefully you've noticed that our content isn't cluttered with 3rd party advertising, we're not sponsored and we're not reliant on selling you plans or gear to make our content possible.
We are instead community funded via our premium membership program - allowing us to focus on creating unbiased quality, in-depth, constantly updated content.
If mobile internet is an important part of your lifestyle, here are ways you can help:
Become a Member Support this Content
If you're already a member, please log in to see the rest of this guide.
Here's a sneak peak at the member exclusive topics in this guide:
Online Gaming Technology
It's important to understand how online multiplayer games actually work and what network aspects affect our ability to play online games through mobile internet. This section is intended as a primer to understanding the various styles of gaming.
Latency
Latency is a measure of the delay in a network and is measured in milliseconds(ms), or thousandths of a second. Slow or "bad" latency is one of the biggest problems in online gaming. This section goes deep into the topic.
Bandwidth
The amount of data used by gaming is a concern for those switching to mobile internet. This section explains where to be concerned about data usage, and where not to be.
Tips & Tricks
With latency, bandwidth usage and mobile internet variability - this section goes over desktop and console gaming tips & tricks for smooth and enjoyable gaming.
Mobile Connectivity Options for Gaming
From Wi-Fi, cellular, and satellite - this section goes over the considerations. It even includes a break down of each US cellular carrier and things to watch out for (like double NAT!).
Assembling your Gaming Mobile Internet Arsenal
Bringing all the components together.
---
Summary: Flexibility is Key
Successful Gaming over mobile internet sources will depend on a host of factors - and that is without considering the success you have in your gameplay skills. Although there will be times when some games can't be played, or can't be played enjoyably, in most cases mobile online gaming isn't as difficult or expensive as you might believe. Flexibility is a key part of a travel lifestyle - and this includes being flexible around what you play online, and when.
Related Reading
Related Information:
Explore the Resource Center
The MIA is our premium membership - designed for those who consider mobile internet an important part of their lifestyle.
In thanks for making content like this possible, we offer a bunch of additional perks. From interactive guidance, in-depth member exclusive content, discounts, alerts, classroom and more.
We totally understand that a membership isn't right for everyone.
However you can still support this content with our supporter level for just $25/year.
With our gratitude, you'll get access to all our free content without the 'nags'.

Have Questions? Stay In the Know
Join our 'Library Desk':
Internet for RVers & Cruisers Facebook Group
We cross post news articles and guides, and can help point you in the right direction to our content here on the resource center.
It is with gratitude to our premium members that we're able to offer our free content - and for that, they also have access our private Q&A areas for more in-depth guidance.
Stay in the Know
We're constantly tracking the industry and analyzing new developments for mobile travelers. If you'd like to receive updates, we offer several ways: