Keeping Connected on the Water
There are some unique considerations to keep in mind while assembling a mobile internet setup for liveaboard boaters and those pursuing a cruising lifestyle.
Cruising along the U.S. coastlines or inland river cruising, such as pursuing the Great Loop, is in many ways essentially "RVing on water" - and the challenges these types of cruisers face are often similar to what RVers encounter.
But going further offshore or into lonely remote anchorages can present an entirely different set of connectivity challenges.
Anyone designing a mobile internet set up for a boat will need to think about installation issues, the potential benefits of "marine grade" equipment, the need for omni-directional antennas, issues covering the larger indoor space inside a boat with signal, and perhaps even integrating satellite communication.
If you're an RVer who is crossing over into the world of cruising or sailing, many of the considerations for setting up a mobile internet arsenal will seem similar to those you made while traveling by land.
But it is important to be aware of the differences!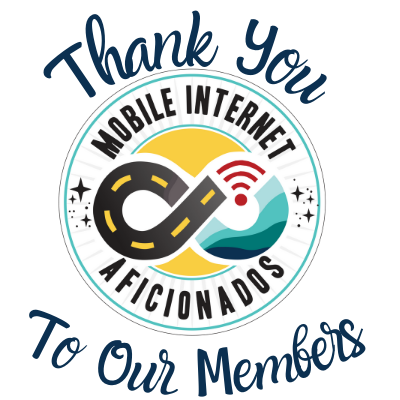 If you're a member, please log in above to access the exclusive portions of our content.
We are honored to be able to present a bunch of our content for free.
Our resource center is brought to you by funding from our premium members. We don't accept 3rd Party Advertising, we're not sponsored and we don't sell stuff.
Our members have exclusive access to in-depth content, classrooms, discounts, alerts, insider info and interactive guidance.
If mobile internet is an important part of your lifestyle, you can help make this possible:
---
Marine Mobile Internet Considerations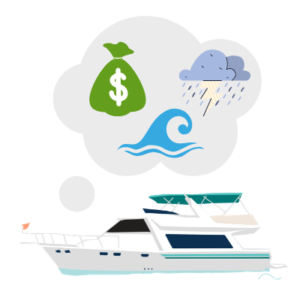 Cruising the U.S. within sight of land is actually pretty similar to RVing when it comes to mobile internet.
Most of the guides in the resource center are highly applicable to coastal and inland cruisers.
That being said, there are some special considerations to keep in mind when planning an installation on a boat:
Durability & Environmental Concerns
Water - especially salt water - can be brutal on electronics.
Splashes, rain, humidity, leaks, the salt in the air - will all take their toll on your equipment, impacting everything on a boat much more so than similar equipment installed on land.
This is where "marine grade" equipment comes in. Things rated for use on the water are often manufactured with higher-grade materials that are better able to resist corrosion over time.
But if you have a cozy-and-dry indoor tech cabinet, spending extra for gear that can get splashed and survive may not be worthwhile.
When considering mobile internet equipment, you'll want to pay special attention to its reported ability to hold up to the elements. Balance your needs for durability with your budget and your expectations on how long you would like your gear to survive before you will naturally want to upgrade it anyway.
You may decide that, even on a boat, budgeting for more frequent replacements of general consumer-grade gear makes more sense.
Whatever you decide on - also consider whether or not it makes sense to carry a spare on board.
How quickly will you be able to replace busted gear that unexpectedly dies due to exposure, or a rogue wave pouring in an open hatch, or if it falls to the deck while your boat is rocking after being waked?
Dealing With Perpetual Motion
On land, once you pull the parking brake you tend to stay still - unless there just happens to be an earthquake or tornado.
On the water, on the other hand, things never stop moving. Even when tied up securely at a dock, the subtle earthquake constantly shifting and shaking everything aboard just never ends.
All equipment aboard a boat needs to be installed with this reality in mind - securely stowed or mounted.
Motion is also a big factor when it comes to antennas - traditional directional antennas that need to be aimed are just not practical for use on a boat that might be swinging at anchor.
And locking on to a satellite is exponentially more complicated when the deck never stops rocking. Even the most subtle motions can make it impossible to establish a data connection with a satellite thousands of miles away without complicated and expensive robotics to continuously compensate for every ripple.
"Marine Grade" Pricing
Mobile internet solutions that are advertised and targeted to mariners tend to be marked up in price - often without any obvious added functionality or tech spec upgrades compared to similar products sold for the earthbound market.
But even though the specs may appear identical - "Marine Grade" generally indicates a more rugged build and components less susceptible to water intrusion or corrosion.
But not always - sometimes all "Marine Grade" means is that an extra zero has been tacked on to the price.
A lot of boaters actually look for RV or general consumer products to avoid the extra expense of marine-rated gear - and this can often prove to be a smart strategy.
But do be warned - a marine-focused company will usually support and warranty products for use on the water, whereas other companies might consider warranties void if you install them onto a boat.
If warranty coverage is a concern for you - be sure to check the fine print.
Member Exclusive Content In This Guide
Has this guide been helpful so far?
Well.. there's a lot more below available to our members. As well as dozens of other guides like this, videos, classrooms, forums, webinars and more. All specifically created for helping keep RVers, cruisers and nomads online.
Consider Becoming a Member
If mobile internet is an important part of your lifestyle, a membership can help keep you connected with these exclusive benefits:
in-depth exclusive content
interactive guidance
vendor discounts
alerts & insider tips
classroom
community
Free Content Like This Made Possible By Our Members!
We are community funded via our premium membership program - allowing us to focus on creating unbiased quality, in-depth, constantly updated content. We don't accept 3rd party advertising, we're not sponsored and we don't sell 'stuff'.
Already a member?
Log in to continue with this guide.
Check out the Topics Covered in the Member Section:
Coastal & Inland Cruising
Specific tips on utilizing cellular, Wi-Fi, and satellite while sticking closer to land.
Boat Specific Considerations
From designing your local area network to accommodate the larger footprint of a boat to antenna choices, this section helps you take these things into mind when selecting your setup.
International & Offshore
Boats can venture to distant lands by crossing expanses of water, this section goes over some some considerations for obtaining connectivity while out of sight of land and when anchored off foreign shores.
---
Summary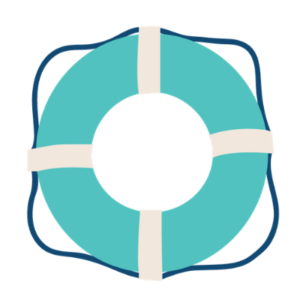 Cruisers, trawlers, sailors, and all other types of water-based nomads must consider factors that may not cross the minds of land-based nomads when setting up and maintaining a mobile internet arsenal.
The further from land you tend to travel, the higher the cost is for maintaining consistent, highly functional connectivity. However, those who can accept access to broadband-only when anchored near land or in port - or those that tend to stick to within sight of land most of the time - can put together a mobile internet arsenal that is within an imaginable budget and provides the bandwidth to perform most online tasks.
Explore the Resource Center
Join our 'Library Desk':
Internet for RVers & Cruisers Facebook Group
We cross post news articles and guides, and can help point you in the right direction to our content here on the resource center.
It is with gratitude to our premium members that we're able to offer our free content - and for that, they also have access our private Q&A areas for more in-depth guidance.
The MIA is our premium membership - designed for those who consider mobile internet an important part of their lifestyle.
In thanks for making content like this possible, we offer a bunch of additional perks. From interactive guidance, in-depth member exclusive content, discounts, alerts, classroom and more.
We totally understand that a membership isn't right for everyone.
However you can still support this content with our supporter level for just $25/year.
With our gratitude, you'll get access to all our free content without the 'nags'.

Stay In the Know
We're constantly tracking the industry and analyzing new developments for mobile travelers. If you'd like to receive updates, we offer several ways: