SIM card Extenders and Slot Adapters can provide some added flexibility to your devices with SIM card slots.
Overview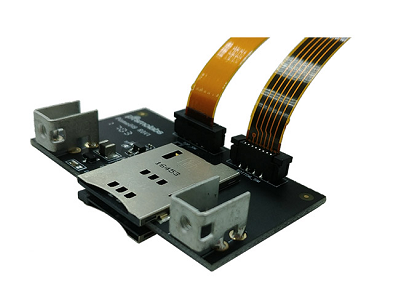 The Pepwave SIM Extender can extend the reach of the SIM slots from one side of a device to another, allowing easier access to the slot.
It can be purchased for $69.00
The WiFiX Outdoor Enclosure SIM Card Slot Adapter is waterproof and made for outdoor installations. It will protect your SIM card while still allowing you to access it or change it without having to open up the system that contains it.
It retails for $15.25.
News, Videos, & Status
We have not personally tested these products.
This Review Contains Additional Member Exclusive Content!
We are Honored to be Member Funded!
No ads, no sponsors, no selling (but may contain affiliate links)
Our members fund our in-depth independent reviews.
This entry may contain additional member exclusive content such as testing notes, field testing data, user interface tours, comparisons to alternatives, analysis, tips, videos and discounts.
Members also get interactive guidance, alerts, classroom and more.
Purchasing Options
Links Provided for Convenience
We do not sell any gear or equipment. These links are provided to make your shopping easier. Unless otherwise disclosed, only Amazon links are affiliate links (see our disclaimer). We request vendors give our members bigger discounts instead of giving us affiliate kickbacks.
Member Discounts - Learn & Save!
Our MIAs get special discounts from these vendors. Members please check for discount codes before ordering. Some vendors offer up to 10% off - you could save more than the cost of your membership on major purchases.