In late 2021, RootMetrics was acquired by Ookla, who supports the Speedtest app and website. In early 2022, RootMetrics officially retired their speed testing app and it is no longer available.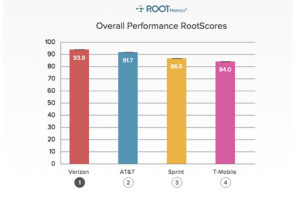 The RootMetrics coverage map app combined the company's scientifically-collected results with results crowdsourced from consumers. It was available both online and within the company's mobile app. It displayed call performance, average call signal strength, download data speeds, and types of network technology available.
RootMetrics' free coverage map app was color coded and visually friendly, and was available for both iOS & Android. You could also share your findings and compare your connection with other users, as well as save your data to an SD card.
Specifications:
Application: Available on both iOS & Android devices
Carriers: All
Generations: 4G, 3G, 2G

Retail Price:

Free
News, Videos, & Status:
This product was retired/discontinued in early 2022.
This Review Contains Additional Member Exclusive Content!
We are Honored to be Member Funded!
No ads, no sponsors, no selling (but may contain affiliate links)
Our members fund our in-depth independent reviews.
This entry may contain additional member exclusive content such as testing notes, field testing data, user interface tours, comparisons to alternatives, analysis, tips, videos and discounts.
Members also get interactive guidance, alerts, classroom and more. 
Purchasing Options
No longer available.