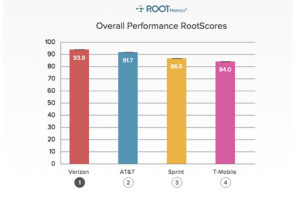 The RootMetrics coverage map app combines the company's scientifically-collected results with results crowdsourced from consumers. It is available both online and within the company's mobile app. It displays call performance, average call signal strength, download data speeds, and types of network technology available.
RootMetrics coverage map app is available for iOS & Android.
The app is color coded and visually friendly.
You can also share your findings and compare your connection with other users, as well as save your data to an SD card.
The App is free and ad-free.
Specifications:
Application: available on both iOS & Android devices
Carriers: All
Generations: 4G, 3G, 2G

Retail Price:

Free
Testing Status:
We have used Rootmetrics before.
More Information Available to our Members

We are honored to be able to present the above overview for free without 3rd party advertising.
In thanks for funding this resource center our members have access to any further notes, analysis, insider info, member experiences and/or our full in-depth review of this product or offering.
If you're a member, please log in above to read the review.
Purchasing Options