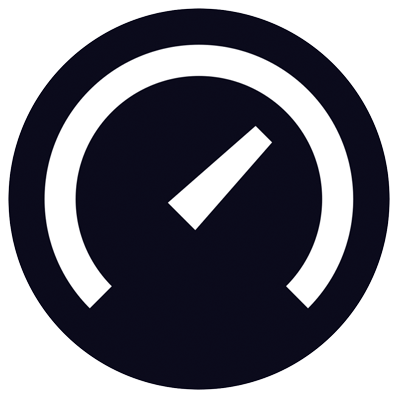 Speedtest is a speed test app and webpage by Ookla. Speedtest provides an individual to test the speed of their connection on a specific device in real time
The Speedtest data gathered by each test is relayed to the user - and also used for researched and analytics by Ookla.
Speedtest runs tests for speed for download speed, upload speed, and latency (ping).
The app version of Speedtest also provides a map tool that shows the type of coverage available in locations across the country. The iOS app will also test latency (ping) during three different stages - idle, download, and upload.
It then records the results of these tests, as well as provides you information on the location of the server testing is being routed through, the approximate distance of that server, and which internet provider is being tested.
Users are welcome to create a Speedtest account so that they can track their tests (history).
Speedtest is currently available for the web at Speedtest.net and for download on iOS, Android, macOS, Windows, Google Chrome, and Apple TV.
---
Specifications
Application: available on both iOS & Android devices
Carriers: All

Retail Price:

Free
---
News, Videos, & Status
We often use Speedtest when testing or using our mobile internet arsenal in a new location.
This Review Contains Additional Member Exclusive Content!
We are Honored to be Member Funded!
No ads, no sponsors, no selling (but may contain affiliate links)
Our members fund our in-depth independent reviews.
This entry may contain additional member exclusive content such as testing notes, field testing data, user interface tours, comparisons to alternatives, analysis, tips, videos and discounts.
Members also get interactive guidance, alerts, classroom and more.
Purchasing Options