Enroll - Mobile Internet Interactive
Ready to start learning?
After paying your tuition, please allow one business day for your enrollment to be complete. It is a manual step to add the course to your membership.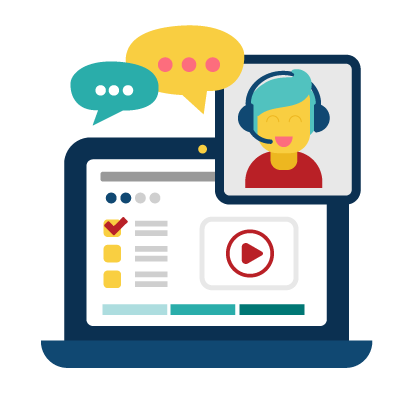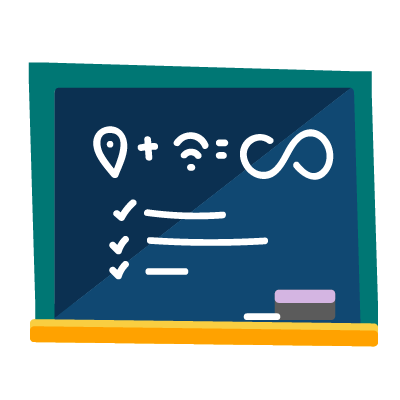 Mobile Internet Interactive Video Course
The course includes:
44 professionally produced video lessons - all written and filmed in succession, with a goal of flowing from one topic to the next breaking down technology to normal-human understanding.
Integration with our constantly updated guides - so the course stays as evergreen as possible with this always evolving industry.
Assessment worksheet to help you think through your needs.
Quizzes to double check your understanding of key take-aways.
Interactive office hours to get questions answered from our staff.
This course is designed to set a solid foundation to building your mobile internet solution.
Enrollment in this course is only available to MIA members - as the course involves access to all of our content and interactive spaces.
If you are already a MIA, please log in above to access pricing for just adding the course to your membership.
If you're not MIA yet, please become a member first. You are welcome to start with just membership and then add the course - or purchase all at once.
You will have access to the course for as long as your MIA membership is active, however student exclusive areas (like the office hours) are only include for the first 90 days.
Newsletters & Notifications
Exclusive Guides, Reviews & Videos
Guidance - Q&A Forums and Webinars
Insider Scoops
Community Access
Vendor Discounts
Auto-Pay Discount
Classroom - 101 Written Course
Video Course (Introductory Special!!)
Most Popular!
MIA Membership
Subscription
Newsletters & Notifications
Exclusive Guides, Reviews & Videos
Guidance - Q&A Forums and Webinars
Classroom - 101 Written Course
Video Course (Introductory Special!!)
MIA & Course
***Save $30***
Newsletters & Notifications
Exclusive Guides, Reviews & Videos
Guidance - Q&A Forums and Webinars
Classroom - 101 Written Course
Video Course (Introductory Special!!)
Library Card Access
Single Year
Newsletters & Notifications
Exclusive Guides, Reviews & Videos
Guidance - Q&A Forums and Webinars
Classroom - 101 Written Course
Video Course (Introductory Special!!)
Have our Book? Save $5 - How to Redeem:
For the 2015 and later editions: Check the 'Going Further' or 'Ongoing Conversations' chapter at the back of the book for your $5 coupon code.
For the 2014 Edition - Enter in the third to last word defined in the glossary (at the end of the book) as the code. This lets us know you already own the book.
Membership FAQs & Policies
We used to offer one-on-one private advising as an additional service when we first started out - and conducted nearly 150 sessions.
We discontinued those in 2017.
We had hoped that we'd eventually be able to find a pattern and be able to just setup some default packages to recommend (and perhaps just switch to affiliate funding) or perhaps even create an automated decision tree app for our members.
But we found out this is far more complicated - the variabilities of each of our mobile internet needs balanced with our travel styles and technical comfort levels are too wide.
After years of running this resource center and now having assisted thousands find their right solution - we firmly believe in our approach.
Which is each of us has to take the time to assess our needs, understand the challenges and select our own setup.
We feel this best prepares you for managing your setup when you're out there because you better understand it and the trade-offs - and as new gear & plans become available, you're better able to evaluate if it's time to switch out components.
So we focus on creating tools & resources to aid in your education and research - including keeping them all constantly updated as the options change.
And our staff is available for helping guide you in our forums, private group and webinars.
And besides - with all the work we do here to keep this resource center updated and the growing membership we're serving today - there just aren't enough spare hours or brain cells left to also dedicate 2-3 hours per household for the private sessions needed to advise accurately.
We'd rather use that time to help the many.
There's no denying it, this topic is technical. We do our best to break it down into non-tech terms and explain things that most should able to understand - but there's only so far we can go and still provide accurate information.
Before joining, we'd recommend you read through and view some of our free content (such as our Overview) - if you're able to get through that without too big of a headache, then you'll likely do well with our member content too. We strive to use similar language as you find there, and keep a full Glossary of terms integrated into every article.
If you're willing to be patient, do your research and pace yourself - you should be able to get through things.
In our classroom, we have each lesson marked as Basic, Intermediate or Advanced. We don't recommend approaching more advanced topics until you have a good foundation.
We are constantly on the look out for new products, and we do make an attempt to acquire a decent sampling of the promising options.
We overview most mobile specific gear with specs and general impressions, and members can leave reviews for each other. As a secondary mission here on the resource center, we also review a sampling of products as part of the in-depth content we create for MIA members.
However, it would be impossible to review every single product available. We tend to research the 'best in class' options and review those.
Remember our staff lives RV & boats too, and we have limited space for installing & storing gear - and our primary mission here is tracking the industry, keeping you up to date and providing member guidance.
We also don't just turn on a gadget and see if it works - we take it out to multiple locations and take readings over time. This could take months for us to get sufficient hands on experience to make an assessment and fully review a product. We do share our field testing data as we collect it with members.
Also, we do not cover most general mobile technology equipment - such as computers, TVs, streaming devices, smartphones, printers & tablets.
Our reviews are focused on consumer accessible equipment specific to mobile internet - such as dedicated hotspots, mobile routers, mobile cellular boosters, antennas and mobile WiFi repeating gear. We do not review equipment designed and marketed for stationary use and only dabble in enterprise level gear.
We know RVers and cruisers aren't the only ones who depend on the internet options we cover. Truckers, rural folks, nomads, travelers, storm chasers and cord-cutters also might rely on wireless connections instead of hardwired internet.
And we know many folks travel part time, and desire a setup that might be usable 'at home' and on the road. Or those living in mobile substrates might be stationary for long periods of time.
We absolutely welcome you to join (we even have off topic areas in our forums so you can connect with each other), but just know upfront we are very focused on mobile internet options. Our 'Top Picks', product listings and advice are specific to mobile situations and installation on an RV or boat.
Installation & equipment options for stationary homes, offices and trucks might have different considerations. And the approaches are different (such as routers that can provide Wi-Fi to a 2500 sq ft house is different than a mobile router that is designed to only cover 200 sq ft.)
Residential and stationary specific options are not our area of expertise and we do not focus on them. Mobile keeps our staff more than busy enough as is.
There is a heck of a lot of cross over however and you will learn a lot, and have access to our ongoing research & knowledge. We'll do our best to point out where the differences & considerations are when asked, but we make no promises that we'll be able to provide specific guidance for non-mobile use.
You will need to adapt what you learn here to apply to your own situation, and continue research on your own.
We want to make sure you fully understand what your membership includes, and doesn't include. Here are some specific things that the MIA is not intended for:
Substitute for Reading The Mobile Internet Handbook or other content on this site - Membership is best utilized if you're committed to educating yourself and utilizing this resource in the self-help intention it is presented. We strongly advise you keep your included copy of The Mobile Internet Handbook handy, start with the Mobile Internet University and utilize the in-depth guides & video content throughout the site. Also, keep in the know with your member alerts as this industry constantly changes.
E-mail and/or private guidance - We are community centric - and ask members to post their questions in the Q&A forums or our private MIA Facebook group. This helps other members learn & chime in as well.
In-depth Advising - Our focus is creating content that helps you understand your options. It's designed to be self-paced and self-help. To effectively provide that content, we have to stay constantly on top of the industry, analyzing news and updating applicable guides. While we welcome questions in our member areas as you pursue your research, we're unable to assess your unique needs and recommend a suitable solution. Having conducted private advising sessions in the past, we know this takes multiple hours of time to do right - which is time we just don't have available. We are a small team after all.
24/7 Instant Responses - We're full time nomads ourselves - we don't just play them on the internet. That's how we know about this stuff. Our own time and bandwidth availability can vary quite a bit. and we do encourage our staff to have a work/life balance. We set aside time (and effort to have connectivity) to read the Q&A forums to respond to member questions. We will do our very best to respond to inquiries within 2 business days and we post a status alert when we know we'll be out of touch longer than that (such as vacations, extensive field testing time when we're mostly offline or just traveling through known areas of bad signal).
Technical Support - The MIA is not a substitute for the customer support provided by the manufacturer or vendor you purchased equipment from, or for the solutions you've implemented. We are however happy to help you troubleshoot a problem, confirm a problem or point you in the right direction to get help.
General Mobile Tech - Many folks know us for our Technomadia.com blog, where we do write about our personal experiences with mobile tech (computers, tablets, solar, lithium batteries, GPS, lighting, apps, etc.). This site is specifically about mobile internet options & equipment - and we super focus on it here. It keeps us busy enough as is to stay on top of. However, our members do have access to our off topic discussion forum, and we do welcome questions there if you have them. We'll answer when we can.
Commercial Use: Our content is intended for personal use only - not for helping related businesses target their products & services at RVers & boaters. If you would like our assistance in getting a market overview or in-depth feedback in your product development, please contact us. When we have time, we do offer business-to-business consulting services.
Remember... membership is intended to provide education, a venue for asking questions to further your understanding for building your personal mobile internet setup. And keeping you keep up to date on the industry. We feel it's important that you understand the solutions you're purchasing, as when you're 'out there' - you may not be able to get online to get help setting up your equipment.
A membership is intended for personal use, and a single membership covers one nomadic household. If you are running a business from your nomadic household and are joining to work remotely yourself - we consider that covered under personal use.
At present time however we do not offer a commercial level membership - such as for an RV builder, tech consultant or other business wanting to offer guidance to multiple nomadic households.
If you both run a business that provides services to our audience and are working remotely yourself - please note our mobile internet vendors & company representative policy: We do not allow products or services we cover to have an official presence in member interactive places.
However, we recognize that some who represent mobile internet related products are also travelers themselves, and would like to join for their own personal interest. And we welcome this. We just ask that if you do represent a product that you refrain from posting anything that could be seen as marketing of the product. If you see a fellow member with a question about your product that you can answer, that is most appreciated - just please be transparent about your affiliation, and keep it supportive not 'selling'.
Our content is intended for personal use only - not for helping related businesses target their products & services at RVers & boaters. If you would like our assistance in getting a market overview or in-depth feedback in your product development, please contact us. When we have time, we do offer business-to-business consulting services.
For those considering joining us long term - we offer a discount for signing up for an auto renewing subscription. Ongoing support helps us better plan our resources around future funding.
The Annual Subscription option locks in the rate for as long as your payment profile stays active.
This option does require Paypal, as they manage the payment profile and future billing.
This is not a contract or commitment - you can cancel future renewals anytime from within your member account or PayPal.
Not sure if you're in for the long term? No problem - you can sign up for a year at a time, and elect to manually renew at then current rates. PayPal is not required for this option.
In order to keep prices as low as possible for everyone, we only offer a few select discounts:
Purchasers of our book (find the discount code in the back)
Members of partnered clubs, including Escapees/ Xscapers, RVillage Gold and Boondockers Welcome (check your membership discounts there)
Readers of some select awesome bloggers who are friends of the resource center.
Please note our coupon code policy - only one coupon per member, and discounts are only valid for the first year of a full MIA membership (other membership levels not included.)