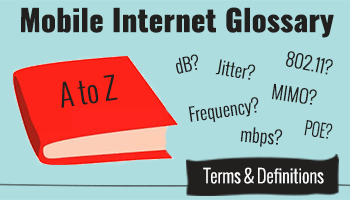 Before you get frustrated wondering why you might need a POE to power your CPE to get remote 802.11g when you'd really rather have more dB on your LTE – check our glossary below.
In 2012 Congress authorized the establishment of the First Responder Network Authority with a goal to "provide emergency responders with the first nationwide, high-speed, broadband network dedicated to public safety".

AT&T won that contract, and began deploying this network over their LTE Band 14 in 2018.

To access the full priority access capabilities of FirstNet requires a special FirstNet cellular plan and SIM card available to first responders (police, fire, medical) - but AT&T customers with LTE Band 14 compatible gear will benefit from FirstNet spectrum when there's not an active disaster response.