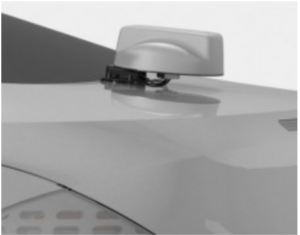 Designed especially for use with low profile MiMo antennas, the SAB-207 is a trunk mount solution for low profile antennas like the Panorama Low Profile or the Panorama 9-in-1.
It provides a 'no-hole' installation option on the rear of saloon type vehicles.
This mount uses fitted 'clip' style mount that secures strongly when the trunk of a vehicle is closed.
This mount is can withstand harsh conditions, and it is okay to drive with it in place.
Specifications
Mounting:

Trunk Clip

Retail Price:

$56
News, Videos, & Status
We do not currently utilize this accessory.
This Review Contains Additional Member Exclusive Content!
We are Honored to be Member Funded!
No ads, no sponsors, no selling (but may contain affiliate links)
Our members fund our in-depth independent reviews.
This entry may contain additional member exclusive content such as testing notes, field testing data, user interface tours, comparisons to alternatives, analysis, tips, videos and discounts.
Members also get interactive guidance, alerts, classroom and more.
Purchasing Options