Meteor is a speed test app from the network performance measuring firm, Open Signal. It's intended as a complement to the Open Signal app, which is a more technical app geared toward cellular signals and tower locations.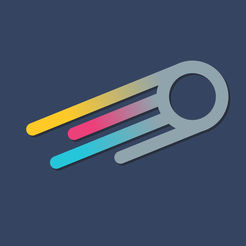 Meteor claims it uses a realistic internet speed test methodology gives expected speeds, not peak speeds.
Meteor runs tests for download and upload speeds as well as latency (ping) the device's current internet connection (cellular or WiFi). It rates these speeds on a scale from Awesome to Poor.
It will then judge how those speeds will work with various phone apps using the same rating scale.
This could be handy as it will give non-technical users some idea of whether the current bandwidth is sufficient for certain apps.
The app also tracks your speed test history which allows you to monitor network performance at a given location over time.
Meteor is available for iOS & Android and is free and ad-free.
---
Specifications
Carriers: All
Generations: 5G, 4G, 3G, plus WiFi

Retail Price:

Free
---
News, Videos, & Status
We sometimes use Meteor when testing or using our mobile internet arsenal in a new location.
This Review Contains Additional Member Exclusive Content!
We are Honored to be Member Funded!
No ads, no sponsors, no selling (but may contain affiliate links)
Our members fund our in-depth independent reviews.
This entry may contain additional member exclusive content such as testing notes, field testing data, user interface tours, comparisons to alternatives, analysis, tips, videos and discounts.
Members also get interactive guidance, alerts, classroom and more.
Purchasing Options