Become a Premium

Member

and Support the Mobile Internet Resource Center
Mobile Internet Aficionados (MIA) - our Premium Membership.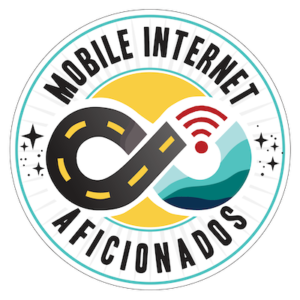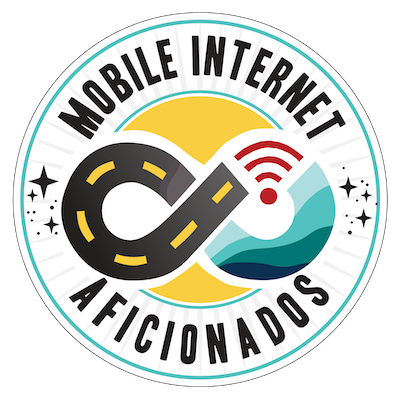 You've Reached MIA Exclusive Content
Members, please login above to access this content - thanks!
(If you can't remember your password, you can reset it using this link: Lost Password

Want to stay Logged In? Use this Login Screen and click 'Remember Me'
(we're working to get this function restored to the new site!)
Not a Member Yet?
The content you are trying to access is provided exclusively to our members. We invite you to consider a Mobile Internet Aficionados membership, and you too can gain access to our exclusive in-depth articles, Q&A forums, timely alerts, free book updates, product reviews and community interaction.
Read more below about our memberships: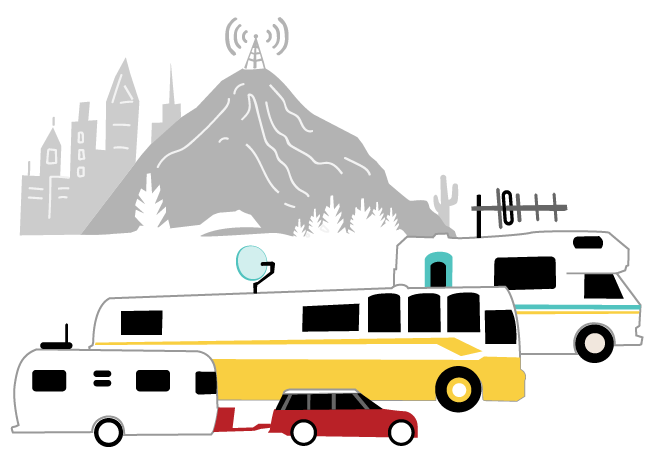 Is Mobile Internet an Important Part of your Lifestyle?
If you consider internet access almost as necessary as fuel, water, food and electricity - then we created this website for you.
Whether you're working from the road, attending online classes, keeping in touch with friends & family, planning your next destination, sharing your adventures or keeping entertained - assembling the mobile internet solution that fits your unique lifestyle can be an overwhelming challenge.
Especially since the options change so rapidly!
We've made it our full time job to create resources to help make this stuff easier to understand, provide education and keep on top of this constantly changing topic.
So you can concentrate on what drives you!
What is the MIA?

(Mobile Internet Aficionados)
The MIA is a community of travelers who consider mobile internet an important part of their adventures. As a community, we can learn together and share our experiences.

Supporters of this Resource Center

We are funded by the very folks who utilize our content, which allows us to focus on providing quality unbiased content. You won't find 3rd party advertising here, we're not sponsored and we're not dependent on trying to sell you gear or plans. We couldn't provide this service without our premium members!

A MIA membership goes even further than our free content - more in-depth guides, our classroom for learning, product reviews & field testing reports, alert newsletters, videos, interactive guidance, vendor discounts and insider tips.

Our Goal: To Save you Time. Money. And Frustration.
We began full time RVing while working remotely as technology advisors & software developers in 2006. We now split our time traveling North America by RV and boat.
We were fielding so many questions on our personal blog about how we stayed connected running our own high tech business remotely, so we created this resource center - it's our passion and now our full time "job".
We are joined by a staff of fellow nomads to keep this space constantly updated.
What Our Members Are Saying:
You make things too easy!
Mobile internet solutions are decisions that I have been putting off for nearly a year because of the amount of time it was going to take me to do the proper research.
All I did was spend a little bit of money on your membership, take a few hours to read all of the incredible research you had completed, and magically, I had nearly everything that I needed to move forward.
And that makes me a happy (full time) camper!
Special Spring Savings
$10 off MIA Membership!
Spring is upon us, and we're here to help you gear up for the season!
Through end of March 2019, you can save $10 on a new MIA membership. Just use discount code 'Spring2019' on the check-out page.
Join Now

(see details of the benefits below)
Newsletters & Notifications
Exclusive Guides, Reviews & Videos
Classroom
Guidance - Q&A Forums and Webinars
Insider Scoops
Community Access
Vendor Discounts
Auto-Renewing Savings
Newsletters & Notifications
Exclusive Guides, Reviews & Videos
Guidance - Q&A Forums and Webinars
Newsletters & Notifications
Exclusive Guides, Reviews & Videos
Guidance - Q&A Forums and Webinars
Newsletters & Notifications
Exclusive Guides, Reviews & Videos
Guidance - Q&A Forums and Webinars
Have You Already Purchased the Book?

Get

$5 off

your initial annual membership
If you've already purchased a The Mobile Internet Handbook via PDF, Kindle, iBooks or Print, we're offering you a $5 discount off your initial annual membership.
Coupon codes only valid for new Mobile Internet Aficionado memberships ('Library Card Access' not eligible) and can not be combined with other coupon codes.
For the 2015 and later editions: Check the 'Going Further' or 'Ongoing Conversations' chapter at the back of the book for your $5 coupon code.
For the 2014 Edition - Enter in the third to last word defined in the glossary (at the end of the book) as the code. This lets us know you already own the book.

Gift a Membership to the nomad in your life!

Other ways to support what we do here.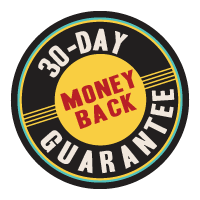 We're pleased to offer a ton of free guides & videos here on the resource center that should give you a good feel for our style and depth of content. We encourage you to spend some time with what is already offered before joining. While it's our hope that by the time you decide to join, you've already received value from our resource center - if for any reason in the first 30 days you don't find becoming a member was the right fit for you - just ask. We'll be happy to refund your full membership fee. No questions asked. We want to provide you a valuable resource, your satisfaction is important to us!
More Information On the Membership Levels:
Our Library Card Holder level is designed for those who are more self paced with an existing understanding of this technology, don't desire interactive assistance and/or who have already assembled their setup and just want to stay up to date on the latest.
The benefits included are:
Exclusive Content - Guides, Reviews, Videos
We release most of our in-depth mobile internet guides, product reviews, guides, produced videos and field testing data to our paid members exclusively. You'll also find extra tips and insider info embedded in some news articles, just for members. All paid memberships include access to this content.
Note: Library Card Holders however do not get access to insider content which can include breaking stories, heads-up, unconfirmed scoops & tips which are posted in our interactive forum areas.
E-mail Notifications & Newsletters
Members get a specially written newsletter delivered by e-mail at least monthly (usually twice) summarizing new content on this site, and can optionally subscribe to get e-mail alerts when new stories are posted.
This means you don't have to pro-actively check in to see what's up if you don't want to - just check your mail, skim the newsletter and know if there's anything up that might impact you.
Our newsletters are more in-depth and comprehensive than our free public monthly summary, and might contain member exclusive insider tips (there may be links to threads in our forums with addition information - which are NOT included for Library Card Holders.)
Special Alerts - We issue special breaking news alertsif we hear of anything that might impact our members that needs to be acted on quickly - such as a limited time promotion, threats to popular solutions or substantial shifts in the industry. As long as you pay attention to your inbox, you won't miss the important stuff.
Since this is our textbook - you get our book in PDF/ePub format, and any updates that come out during your membership term, at no extra charge. We feel it's important that you have access to the latest information in the book, so that we can refer to content when fielding your questions.
And of course members get full access to our constantly updated content online that complements the book.
The MIA is our full membership level and includes all of our current benefits. It's most ideal for those starting their research to assemble their setup, are doing a total refresh or for those who want to tap into the wealth of knowledge a community can provide.
Full Library Card Access
You get full access to all published content on this site, as described for the Library Card Access - book, guides, videos, reviews and newsletters.
Mobile Internet 101
This structured course walks you through our guides - ramping you up from understanding your options, assessing your needs to selecting your plans & gear. And then bringing it all together. Go at your own pace. Get a free preview of Section 1 in Our Classroom.
Interactive Guidance
Got questions? Need a little help or guidance? MIAs have multiple venues for reaching our staff for more personalized feedback - by asking questions in our member exclusive forums, in comments on articles & guides, in our private Facebook Group and during semi-monthly casual Q&A video webinars.
We can't promise we'll always be able to answer your questions with a definitive solution, but we'll do our best to share what we know and point you in the right direction.
If there's a critical news topic going on, we may also host a special edition webinar.
Insider Aficionado Access
We constantly have our eyes out in multiple places to try keep ahead of the industry. Not all of the information we discover is shared publicly, especially as we're fact gathering. And some manufacturers give us an inside scoop on upcoming products and permission to share with our members. When we're at liberty to do so, members get notice of trends coming - which can be advanced notice of deals, upcoming products worth waiting for, warnings of upcoming changes and heads-up on limited time offerings.
Community
Interact with other travelers who are also navigating keeping online while being mobile. Because together, we all have more experience and wisdom to share. We always encourage and appreciate members sharing with each other and with us.
Learn from each other, share product reviews, tips & experiences in a private space dedicated to just this topic.
From our Q&A forums, commenting on guides, our optional member-only Facebook group (our 'lunchroom') and our buy/sell marketplace.
Vendor Discounts
While we are not sponsored by any vendor or manufacturer, several reputable ones extend special discounts to our MIA members. Enjoy special discounts of up to 11% off from WiFiRanger, weBoost, 3GStore, PowerfulSignal, TechnoRV, LivinLite, Wilson Amplifiers and RepeaterStore. If you're in the market, our content can help you make wise decisions AND you can potentially save more than your membership cost.
There's no denying it, this topic is technical. We do our best to break it down into non-tech terms and explain things that most should able to understand - but there's only so far we can go and still provide accurate information.
Before joining, we'd recommend you read through and view some of our free content (such as our Overview) - if you're able to get through that without too big of a headache, then you'll likely do well with our member content too. We strive to use similar language as you find there, and keep a full Glossary of terms integrated into every article.
If you're willing to be patient, do your research and pace yourself - you should be able to get through things.
In our classroom, we have each lesson marked as Basic, Intermediate or Advanced. We don't recommend approaching more advanced topics until you have a good foundation.
We are constantly on the look out for new products, and we do make an attempt to acquire a decent sampling of the promising options.
We overview most mobile specific gear with specs and general impressions, and members can leave reviews for each other. As a secondary mission here on the resource center, we also review a sampling of products as part of the in-depth content we create for MIA members.
However, it would be impossible to review every single product available. We tend to research the 'best in class' options and review those.
Remember our staff lives RV & boats too, and we have limited space for installing & storing gear - and our primary mission here is tracking the industry, keeping you up to date and providing member guidance.
We also don't just turn on a gadget and see if it works - we take it out to multiple locations and take readings over time. This could take months for us to get sufficient hands on experience to make an assessment and fully review a product. We do share our field testing data as we collect it with members.
Also, we do not cover most general mobile technology equipment - such as computers, TVs, streaming devices, smartphones, printers & tablets.
Our reviews are focused on consumer accessible equipment specific to mobile internet - such as dedicated hotspots, mobile routers, mobile cellular boosters, antennas and mobile WiFi repeating gear. We do not review equipment designed and marketed for stationary use and only dabble in enterprise level gear.
We know RVers and cruisers aren't the only ones who depend on the internet options we cover. Truckers, rural folks, nomads, travelers, storm chasers and cord-cutters also might rely on wireless connections instead of hardwired internet.
And we know many folks travel part time, and desire a setup that might be usable 'at home' and on the road. Or those living in mobile substrates might be stationary for long periods of time.
We absolutely welcome you to join (we even have off topic areas in our forums so you can connect with each other), but just know upfront we are very focused on mobile internet options. Our 'Top Picks', product listings and advice are specific to mobile situations and installation on an RV or boat.
Installation & equipment options for stationary homes, offices and trucks might have different considerations. And the approaches are different (such as routers that can provide Wi-Fi to a 2500 sq ft house is different than a mobile router that is designed to only cover 200 sq ft.)
Residential and stationary specific options are not our area of expertise and we do not focus on them. Mobile keeps our staff more than busy enough as is.
There is a heck of a lot of cross over however and you will learn a lot, and have access to our ongoing research & knowledge. We'll do our best to point out where the differences & considerations are when asked, but we make no promises that we'll be able to provide specific guidance for non-mobile use.
You will need to adapt what you learn here to apply to your own situation, and continue research on your own.
We want to make sure you fully understand what your membership includes, and doesn't include. Here are some specific things that the MIA is not intended for:
Substitute for Reading The Mobile Internet Handbook or other content on this site - Membership is best utilized if you're committed to educating yourself and utilizing this resource in the self-help intention it is presented. We strongly advise you keep your included copy of The Mobile Internet Handbook handy, start with the Mobile Internet University and utilize the in-depth guides & video content throughout the site. Also, keep in the know with your member alerts as this industry constantly changes.
E-mail and/or private guidance - We are community centric - and ask members to post their questions in the Q&A forums or our private MIA Facebook group. This helps other members learn & chime in as well.
In-depth Advising - Our focus is creating content that helps you understand your options. It's designed to be self-paced and self-help. To effectively provide that content, we have to stay constantly on top of the industry, analyzing news and updating applicable guides. While we welcome questions in our member areas as you pursue your research, we're unable to assess your unique needs and recommend a suitable solution. Having conducted private advising sessions in the past, we know this takes multiple hours of time to do right - which is time we just don't have available. We are a small team after all.
24/7 Instant Responses - We're full time nomads ourselves - we don't just play them on the internet. That's how we know about this stuff. Our own time and bandwidth availability can vary quite a bit. and we do encourage our staff to have a work/life balance. We set aside time (and effort to have connectivity) to read the Q&A forums to respond to member questions. We will do our very best to respond to inquiries within 2 business days and we post a status alert when we know we'll be out of touch longer than that (such as vacations, extensive field testing time when we're mostly offline or just traveling through known areas of bad signal).
Technical Support - The MIA is not a substitute for the customer support provided by the manufacturer or vendor you purchased equipment from, or for the solutions you've implemented. We are however happy to help you troubleshoot a problem, confirm a problem or point you in the right direction to get help.
General Mobile Tech - Many folks know us for our Technomadia.com blog, where we do write about our personal experiences with mobile tech (computers, tablets, solar, lithium batteries, GPS, lighting, apps, etc.). This site is specifically about mobile internet options & equipment - and we super focus on it here. It keeps us busy enough as is to stay on top of. However, our members do have access to our off topic discussion forum, and we do welcome questions there if you have them. We'll answer when we can.
Remember... membership is intended to provide education, a venue for asking questions to further your understanding, and keeping you keep up to date on the industry. We feel it's important that you understand the solutions you're purchasing, as when you're 'out there' - you may not be able to get online to get help setting up your equipment.
Mobile internet vendors & company representative policy: We do not allow products or services we cover to have an official presence in member interactive places.
However, we recognize that some who represent mobile internet related products are also travelers themselves, and would like to join for their own personal interest. And we welcome this. We just ask that if you do represent a product that you refrain from posting anything that could be seen as marketing of the product. If you see a fellow member with a question about your product that you can answer, that is most appreciated - just please be transparent about your affiliation, and keep it supportive not 'selling'.
Also, our content is intended for personal use only - not for helping related businesses target their products & services at RVers & boaters. If you would like our assistance in getting a market overview or in-depth feedback in your product development, please contact us. When we have time, we do offer business-to-business consulting services.
We certainly appreciate that folks are on a budget or perhaps only want access to one article or review.
Our membership is designed for those who need to go deeper as they approach a potentially pricey investment in gear & plans... or just want to keep up on this always changing landscape to know when to hop on new technology or options.
Most of our members tell us that when setting up, upgrading or maintaining a mobile internet solution, our membership cost is one of the lowest priced items in their setup - and the vendor discounts, alerts, guidance assistance & time savings easily pay for themselves.
As setting up monthly payments plans would require additional development and increased bookkeeping & payment processing costs for tracking micro payments - we have instead opted for keeping our annual pricing a great value for everyone.
Our content is also designed to work together in relation to other guides and information on this site (for instance, to understand how we've reviewed a router - we reference content in our guides about router technology and how routers fit in your setup - which then leads to content on installation, integration with antennas, modems, etc.). We have not structured any particular article or guide to stand alone - so we do not feel selling individual articles ala carte is beneficial to you. Nor does our membership platform support that functionality.
We offer a ton of free content (courtesy of our members) to help with the basics. Please do explore around and utilize all we have to offer here. Hopefully by the time you reach content that is member-exclusive, you will have realized the value of an annual membership.
And remember we offer a completely free group on Facebook to get a bit of assistance from our staff if you need help finding content on the site (@Internet for RVers & Cruisers).
In order to keep prices as low as possible for everyone, we only offer a few select discounts:
Purchasers of our book (find the discount code in the back)
Members of partnered clubs, including Escapees/ Xscapers, RVillage Gold and Boondockers Welcome (check your membership discounts there)
Readers of some select awesome bloggers who are friends of the resource center.