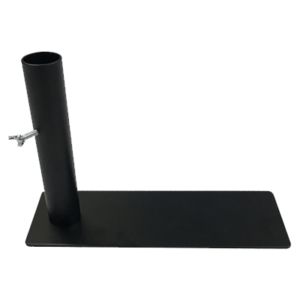 Under the tire mounts (UTMs), originally designed to mount flagpoles, can be used as an antenna mounting option for larger antennas. This mounting solution would not be permanent (unless you do not plan to be mobile)- you will need to remove and replace the antenna before and after travel.
Many manufacturers produce under the tire (flagpole) mounts - and most are sold for standard flagpole widths. Just make sure you check your antenna's specs and dimensions before purchase - or have a solution for remedying any size inconsistencies between the mount and the antenna.
Related News Articles:
More Information Available to our Members

We are honored to be able to present the above overview for free without 3rd party advertising.
In thanks for funding this resource center our members have access to any further notes, analysis, insider info, member experiences and/or our full in-depth review of this product or offering.
If you're a member, please log in above to read the review.
Pros:
Easy set-up/tear down
Non-permanent solution
Allows for multiple areas of installation
Cons:
Non-permanent solution
Must remember to mount prior to leveling if using your rig as the stabilizer
Purchasing Options