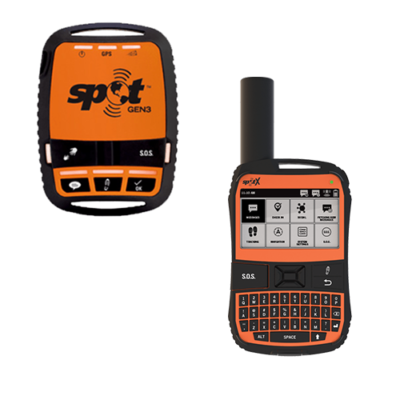 The basic SPOT Gen3 and SPOT X satellite communication devices combine a GPS with a satellite transmitter (powered by the Globalstar satellite network) that works almost everywhere in the world (there are a few gaps in coverage, but not many).
Just press a button to "Check In" or another button to "Send Help."
SPOT Gen3 ($149.99) is broadcast only – there is no way for you to receive a message.
SPOT X ($249.99) is a two-way device. SPOT X provides you with your own personal mobile U.S. number so others can message you directly from their cell phone or other SMS devices at any time. It also contains a full keyboard for on device usage.
Testing Status: We do not intend to obtain a setup to test.
The Rest of this Review is:
Member Only Content
We are thrilled & honored to be primarily member & reader funded - allowing us to present unbiased content. The in-depth review section of this product listing is part of the premium membership benefits of joining. Members can also leave their own reviews on products.
If you're a member, please log in above to read the in-depth review for this product and/or leave your own review. If you've not joined yet, learn more about membership at:
Purchasing Options
Find Me Spot Website: SPOT Gen3 | SPOT X
SPOT Gen3 / SPOT X Ratings
Quick Take
Affordable satellite communication. The safety and increased peace of mind can be very worth it for many travelers in particularly remote areas.
Comments Rating
( reviews)