Marine Data Solutions is a vendor that focuses on the marine-based nomadic set. They offer data-only plans and router/antenna equipment bundles - at a pretty significant mark-up.
Plan Information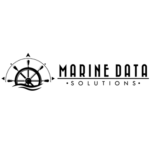 Data plans and router/equipment bundles can be purchased separately or together. They offer U.S., Bahamian, European, or Caribbean based data plans with large buckets of high-speed data.
Marine Data Solutions' pricing for data-only packages ranges from $200 - $650 a month based on your contract term (1 month - 2 years).
Marine Data Solutions has created mobile internet equipment bundles that include a re-branded, refurbished or new router paired with marine antennas.
They also offer a service to 'program' the router/antennas you have purchased through them - for an additional fee.
Currently Available Plans:
25GB - $200/month
50GB - $250/month
Unlimited - $500/month (T-Mobile)
Enterprise Unlimited - $650/month (AT&T)
Annual and Multi-SIM (up to 2) pricing also available)
Plan Specifications:

Carrier Networks Used: T-Mobile, AT&T
Carrier Relationship: Reseller
Plan Types Available: Data only
Device Types Permitted: Hotspots/routers
Unlimited: Available
High-Speed Mobile Hotspot Use: Yes
Throttling: None on unlimited plans; 25 and 50 GB plans are throttled after high-speed cap
Network Management: Not specified
Video Streaming Resolution: 1080p

5G Access: No
Device Purchase Required: No, but can purchase a device
Plan Period: 1 month to 2 years
International Roaming: No International use is provided on Continental U.S. plans.
Domestic Roaming: Yes
Data Roll Over: No
Overage Charges: None
Lines permitted per account: 2
Extras: None
News, Videos & Status
---
Potential Alternatives to Consider:
Some of our TOP PICK Cellular Data Plans to also consider:
Learn More About Selecting Cellular Data Plans Explore Our Comparative Pricing Grid
---
Purchasing Options