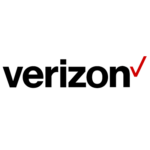 Once upon a time, Verizon offered customers a truly unlimited data plan. Then they stopped.
Verizon last allowed consumers to sign up for truly unlimited data plans way back in 2011. But they have continued to grandfather them in, allowing customers who keep the plans to continue utilizing them.
Some corporate accounts still have the ability to keep and create new unlimited data lines for their employees - and some rent those lines out (usually against Verizon's terms of service.)
Verizon no longer offers these plans directly, and the only way new customers could obtain them was by purchasing someone else's plan and assuming liability (through a process called Assumption of Liability, or AOL), or renting a plan.
Over the years Verizon has been shutting down these plans - especially those 'spawned' in ways that are against their terms of service. And Verizon officially changed their policy in 2014 to no longer allow transferring legit plans to new owners.
We've not heard of any successful traditional AOLs on owned legacy unlimited plans in quite some time, and are now considering that method likely gone. There are some rental vendors left after some very aggressive rounds of terminations, which we anticipate will continue.
We keep a guide to these unicorn plans updated with any info we find as we constantly track this market, here:
Guide to Navigating Verizon Unlimited Data Plans
Testing Status:
We keep a grandfathered Verizon Unlimited Data Plan in our testing arsenal, and often use it as our primary source of mobile internet.
Plan Policies & Perks:
Carrier Networks Used: Verizon
Carrier Relation: Direct
Plan Types Available: Phone
Device Types Permitted: Phone (officially), hotspots are often used - with caution.
Device Purchase Required: N/A
Mobile Hotspot Use: All data. Under the terms of their acquisition of the 700mHz spectrum, Verizon can not restrict mobile hotspot use on these plans. They offer an option to add on the MHS feature to smartphones (for an extra fee), or you can just put the SIM card in a data only device at no charge (such as a mobile hotspot).
Throttling: None
Network Management: None
Domestic Roaming: Yes - full
Plan Period: Monthly postpaid
Data Roll Over: N/A
Overage Charges: No
Streaming: Auto-capped at 720p, but this can be disabled.
Unlimited: These plans really are unlimited. Although, there is speculation that using between 700 and 1000 GB of data will get you on Verizon's radar
Related Articles:
A Full Review of this Product is Available to our Members

We are honored to be able to present the above product overview for free without 3rd party advertising.
In thanks for funding this resource center our members have access to the in-depth unbiased review of this product based on our extensive hands-on time and testing.
If you're a member, please log in above to read the review.
Purchasing Options
To obtain a Verizon Unlimited Data Plan, you must go through the AOL process. We have this fully documented in our member guide. However, we have not had reports of a successful AOL in quite some time.
Guide to Navigating Verizon Unlimited Data Plans
The alternate way to obtaining an unlimited Verizon data plan is by renting one from a data broker. There are still a few rental brokers kicking around who haven't been shut down yet.