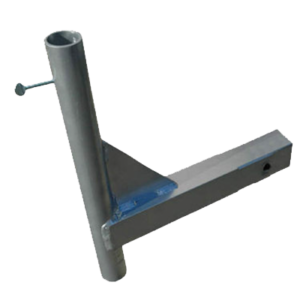 Hitch mounts, originally designed to mount flagpoles, can be used as an antenna mounting option for larger antennas. Typically, this mounting solution would not be permanent - you will need to remove and replace the antenna when you travel.
If you have a tow hitch receiver installed already, a flagpole hitch mount could provide you with another antenna position option.
Many manufacturers produce flagpole type hitch mounts - and most are sold for standard flagpole widths. Just make sure you check your antenna's specs and dimensions before purchase - or have a solution for remedying any size inconsistencies between the mount and the antenna.
Related News Articles:
This Review Contains Additional Member Exclusive Content!
We are Honored to be Member Funded!
No ads, no sponsors, no selling (but may contain affiliate links)
Our members fund our in-depth independent reviews.
This entry may contain additional member exclusive content such as testing notes, field testing data, user interface tours, comparisons to alternatives, analysis, tips, videos and discounts.
Members also get interactive guidance, alerts, classroom and more.
Thoughts & Analysis
Favorite Features
Many folks already have a hitch mount installed.
Potential Downsides
Likely needs to be taken down before and reassembled after travel.
Purchasing Options