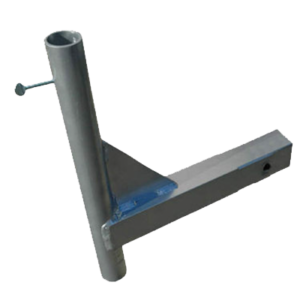 Hitch mounts, originally designed to mount flagpoles, can be used as an antenna mounting option for larger antennas. Typically, this mounting solution would not be permanent - you will need to remove and replace the antenna when you travel.
If you have a tow hitch receiver installed already, a flagpole hitch mount could provide you with another antenna position option.
Many manufacturers produce flagpole type hitch mounts - and most are sold for standard flagpole widths. Just make sure you check your antenna's specs and dimensions before purchase - or have a solution for remedying any size inconsistencies between the mount and the antenna.
Related News Articles:
The Rest of this Review is:
Member Only Content
We are thrilled & honored to be primarily member & reader funded - allowing us to present unbiased content. The in-depth review section of this product listing is part of the premium membership benefits of joining. Members can also leave their own reviews on products.
If you're a member, please log in above to read the in-depth review for this product and/or leave your own review. If you've not joined yet, learn more about membership at:
Pros:
Many folks already have a hitch mount installed.
Cons:
Likely needs to be taken down before and reassembled after travel.
Purchasing Options
Hitch Mounts Ratings
Quick Take
An antenna mounting solution using your tow hitch.
Comments Rating
( reviews)