The Millenicom Airesy mobile hotspot device is designed for use with Millenicom T-Mobile-based data plans.
Millenicom has offered the Airesy, and teased an 'Airesy II' at one point.
---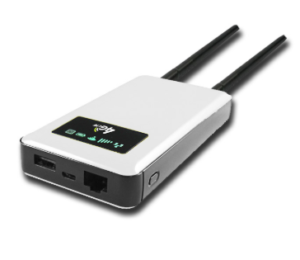 Airesy II Specifications
Model #: Airesy II

# of Connected Devices:

57
Control Panel and Default Password:
USB Tethering Support:
Supported Networks and Bands::
LTE Bands: 2, 4, 5, 12 and 17
3G
LTE-Advanced Carrier Aggregation:
MIMO Support:
LTE Performance Category:

Cellular Antenna Ports:

None
Other Ports: USB and Ethernet

Wi-Fi Technology / Frequencies:

802.11 b/g/n - 2.4GHz Only
Claimed Battery Life: 12 hours
Can Be Powered Without a Battery: Unknown

Dimensions:

5" x 2.61" x 0.88" / 7 oz
SIM Card Type:

Retail Price:

$199.99
---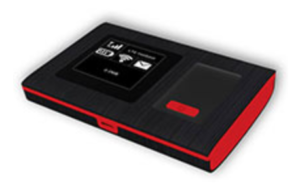 Airesy I Specifications (Obsolete)
# of Supported Devices: 32
Cellular Networks Supported:
LTE/4G: 2, 4, 5, 12, 17
3G
2G
LTE Performance Category: Cat 4 (Max Theoretical Speeds: 150Mbps Down / 50Mbps Up)
Testing Status:
We tested the now-obsolete Airesy I in our 1st Quarter 2018 testing round which members can access here: Cellular Signal & Embedded Router Field Testing – IBR900 | MAX-BR1 | Drive Sleek | MIMO Antennas (1st Quarter 2018)
We have a Airsey II in for testing and will get our review updated.
This Review Contains Additional Member Exclusive Content!
We are Honored to be Member Funded!
No ads, no sponsors, no selling (but may contain affiliate links)
Our members fund our in-depth independent reviews.
This entry may contain additional member exclusive content such as testing notes, field testing data, user interface tours, comparisons to alternatives, analysis, tips, videos and discounts.
Members also get interactive guidance, alerts, classroom and more.
Purchasing Options