The Millenicom Airesy mobile hotspot device is designed for use with Millenicom T-Mobile-based data plans.
The most current version is the Airesy II - the older Airesy I is considered obsolete.
However, the Airesy II is listed as "out of stock" on Millenicom's website, so it may no longer be available.
---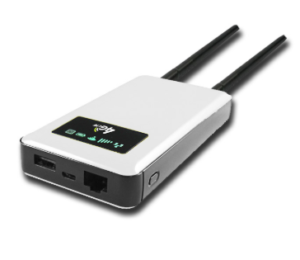 Airesy II Specifications
Model #: Airsey II

# of Connected Devices:

57
Control Panel and Default Password:
USB Tethering Support:
Supported Networks and Bands::
LTE Bands: 2, 4, 5, 12 and 17
3G
MIMO Support:
LTE Performance Category:
Other Ports: USB and Ethernet
Claimed Battery Life: 12 hours
Can Be Powered Without a Battery: Unknown

Dimensions:

5" x 2.61" x 0.88" / 7 oz
SIM Card Type:

Retail Price:

$199.99
---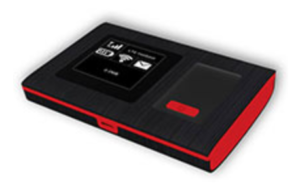 Airesy I Specifications (Obsolete)
# of Supported Devices: 32
Cellular Networks Supported:
LTE/4G: 2, 4, 5, 12, 17
3G
2G
LTE Performance Category: Cat 4 (Max Theoretical Speeds: 150Mbps Down / 50Mbps Up)
Testing Status:
We tested the now-obsolete Airesy I in our 1st Quarter 2018 testing round which members can access here: Cellular Signal & Embedded Router Field Testing – IBR900 | MAX-BR1 | Drive Sleek | MIMO Antennas (1st Quarter 2018)
We have a Airsey II in for testing and will get our review updated.
The Rest of this Review is:
Member Only Content
We are thrilled & honored to be primarily member & reader funded - allowing us to present unbiased content. The in-depth review section of this product listing is part of the premium membership benefits of joining. Members can also leave their own reviews on products.
If you're a member, please log in above to read the in-depth review for this product and/or leave your own review. If you've not joined yet, learn more about membership at:
Purchasing Options